I've done this before with pork chops but this time I used a couple of nice pork steaks that I found in the freezer.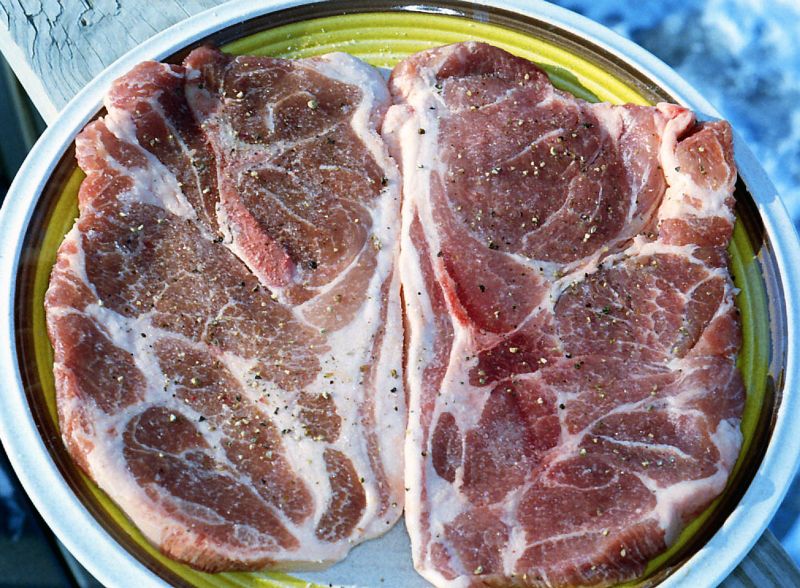 After salting the steaks I put some mustard sauce on each side and put them into the fridge overnight.
I seared each side and then moved them to indirect heat to finish, and since they weren't exceptionally thick they didn't take all that long to cook.
Just right! Pork steaks can sometimes be pretty fatty (which makes them all that much better, IMO) and I've found that a more tart/vinegary sauce does a better balancing act than a sweet tomato sauce. My apologies for the scratch on the right side.