It wasn't supposed to be but the butcher shop didn't have any Italian sausage (what's up with that?), so I had to compromise.
At least they had some chicken breasts in an Italian marinade.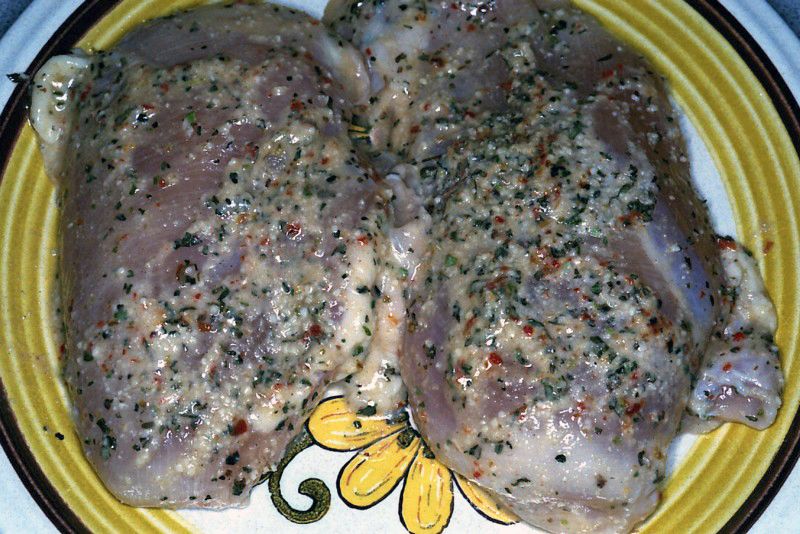 Oops...they stuck to the grill a little bit, but I was able to pull most of the pieces from the grate.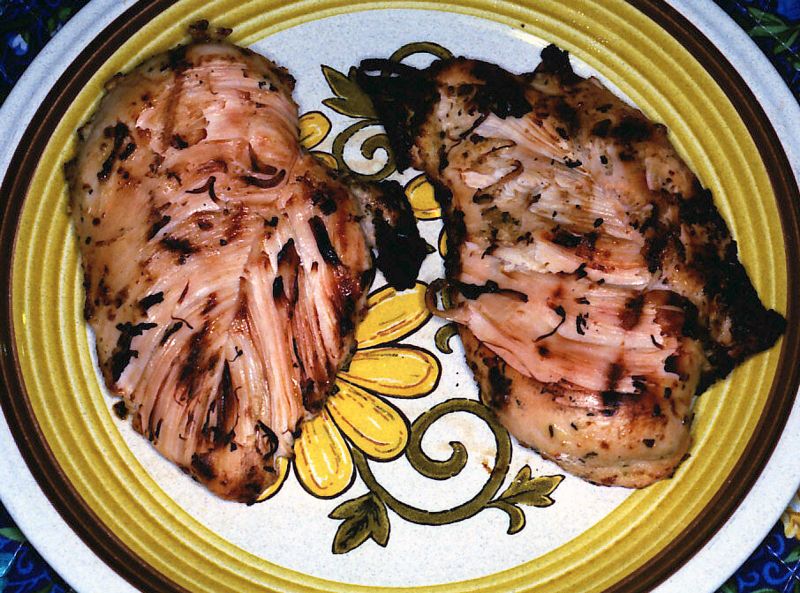 I sliced them up and added them to the pot of store-bought sauce.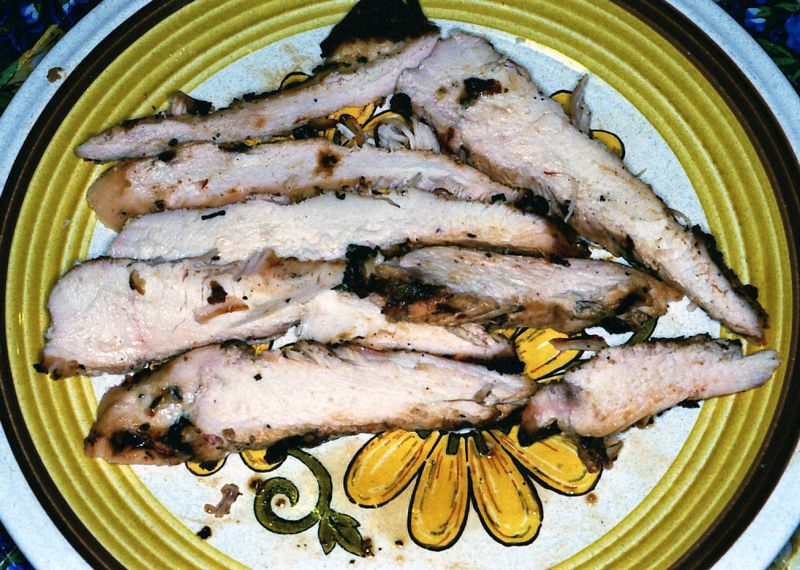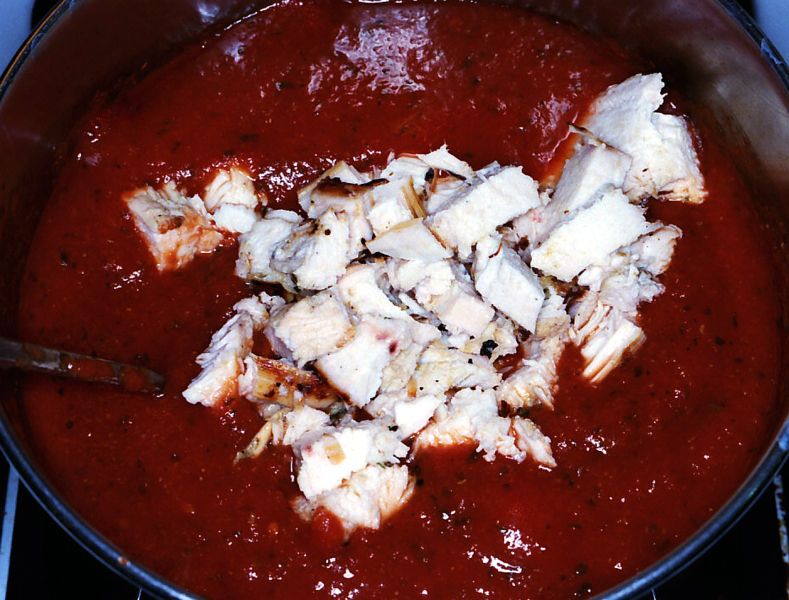 After simmering the sauce for awhile I ladled it over some spaghetti, and while it was pretty good the chicken didn't add as much flavor as I think I would've gotten from sausage. OTOH, I can say it was a lot healthier!