As much as I like a nice steak or dinner at a local restaurant when I'm eating by myself, occasionally I do have to be a bit more frugal and this past Saturday was one of those times.
It started with a package of drumsticks that were not only priced nice but seasoned as well.
There was a leftover baked potato in the fridge so I sliced it and placed the pieces in the bottom of the buttered drip pan before hanging the drumsticks in the rack.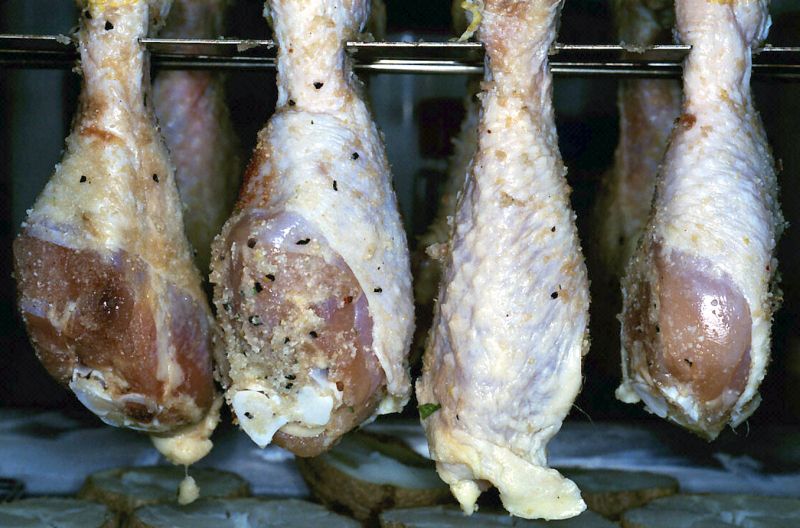 I don't remember exactly how long they cooked but the 375-degree temperature made sure they were quite thoroughly cooked.
Time to eat! The drumsticks had a great crispy skin and the potatoes were flavored with the dripping fat and seasonings, and even though the fat falls off the meat stays moist and flavorful.