Now that the freezer has been refilled I have lots of beef to choose from, so last Wednesday I fired up the grill for a piece of sirloin and some asparagus spears.
The sirloins are always of a good size (as shown by my ruler from 2nd grade) and I seasoned this one with salt, pepper, onion powder, garlic powder, and soy sauce that morning.
A little olive oil, salt, and pepper were all that were needed for the asparagus.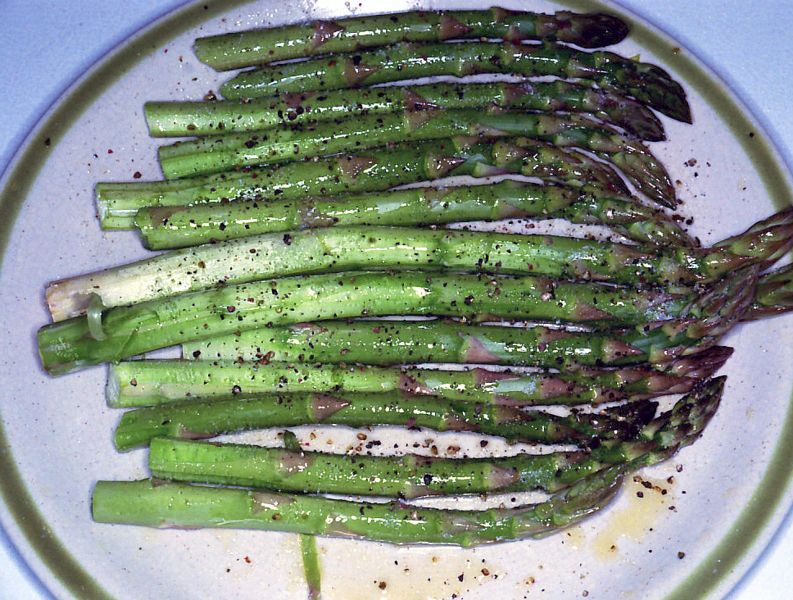 I wanted to try to get a really good crust so I used a pretty hot fire, but one side got a little too well-done.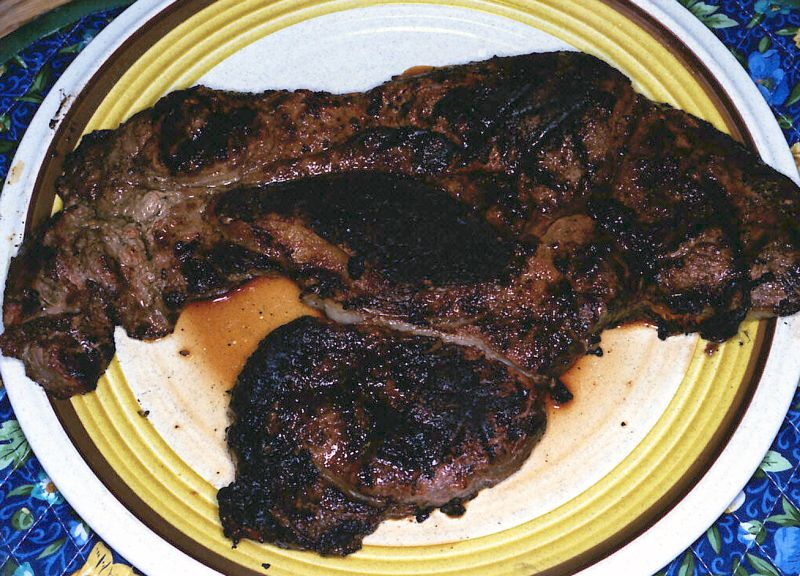 Fortunately the aspargus didn't meet the same fate.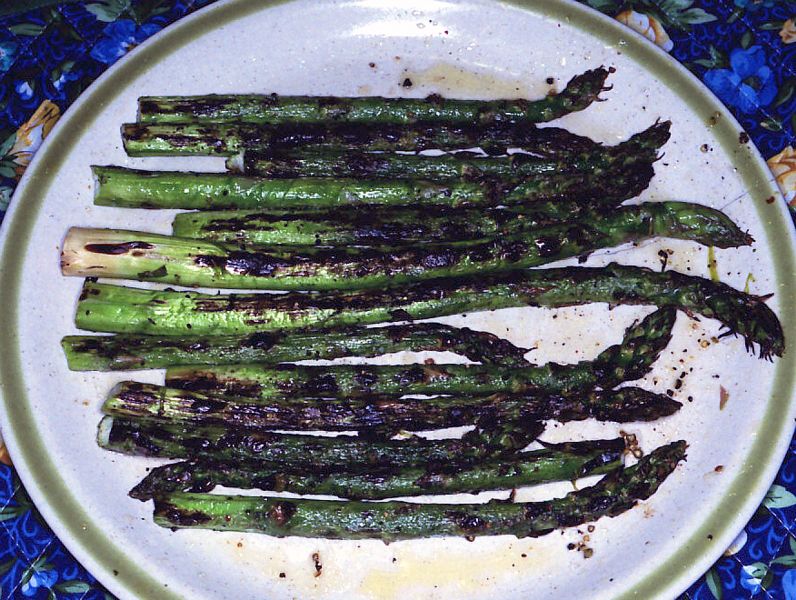 Despite the slight charring the steak was still decently pink in the middle and had lots of flavor from the salt and seasonings.