I had a package of country style ribs to cook so I started by making a simple rub and seasoning them Saturday afternoon.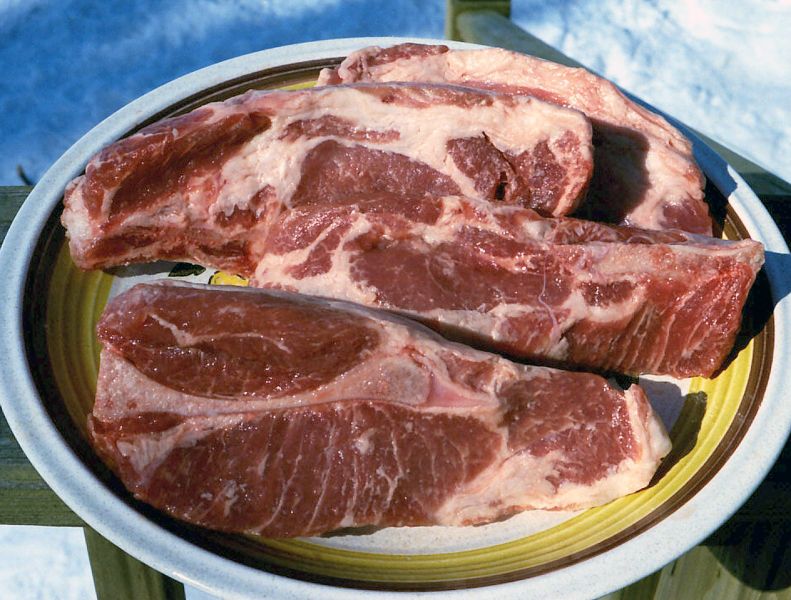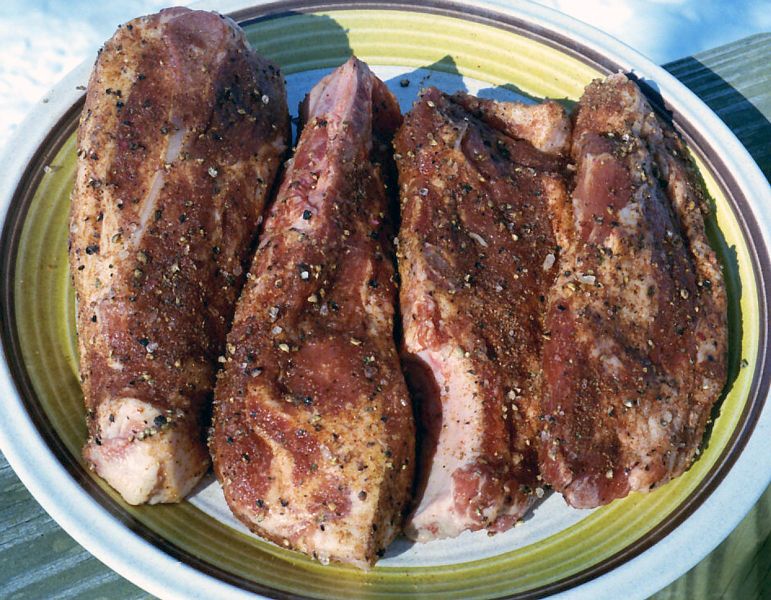 Sunday afternoon I cut up some broccoli and mushrooms, and tossed the pieces with some olive oil, salt, and pepper. When I do this it helps to oil the mushrooms before adding the broccoli, and then after the mushrooms have absorbed the oil add some more along with the rest of the ingredients.
The ribs had to be skewered crossways because of the bones.
Because of the orientation of the ribs I felt that the thicker centers might not cook well with indirect heat, and since the spit is farther from the fire than the regular grate I decided to borrow from the Santa Maria method of grilling tri-tip and use a direct fire. I added an oak branch for smoke flavor and the ribs got really dark.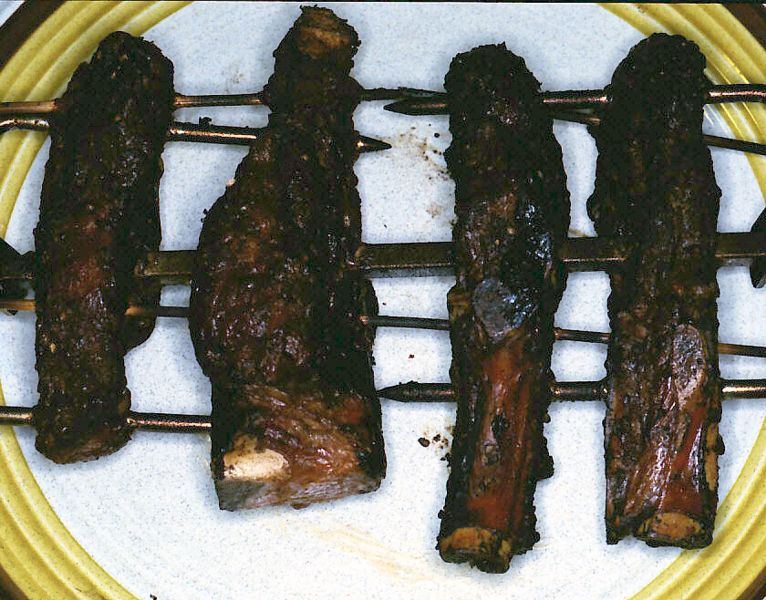 The results were kind of hit-or-miss as the 2 smaller ribs wound up being a bit overdone; uniform pieces of meat would've been a better choice. Fortunately larger ribs were moist with good flavor and we did have enough for the 2 of us, and the vegetables turned out well. Can't win 'em all!