Pork sirloin chops with sausage flavorings, actually. I know I've seen this recipe elsewhere but this time it came from a Good Housekeeping "weeknight meals" cookbook.
They were hiding in the freezer as a mystery package and when it thawed enough to break down I was happy to find these.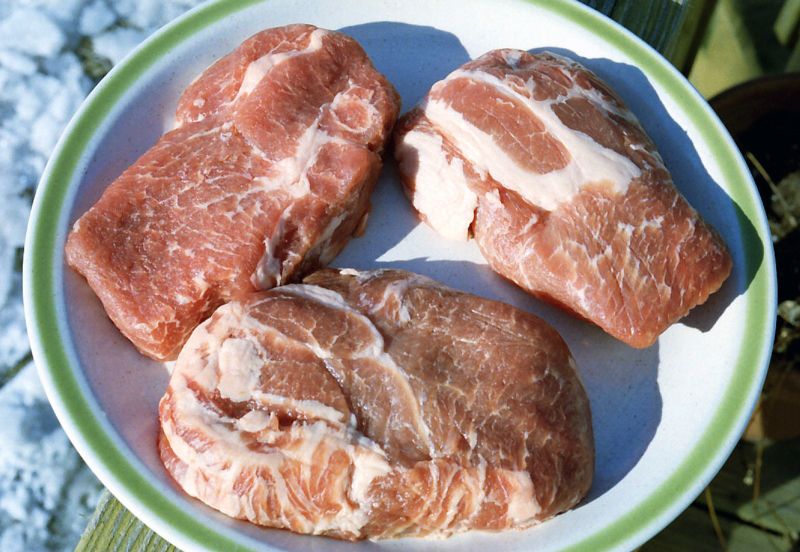 Most of the flavor comes from garlic, crushed fennel seeds, and olive oil. I salted the chops before adding the paste and let them sit refrigerated for a good 24 hours.
Direct charcoal heat made for some quick grilling.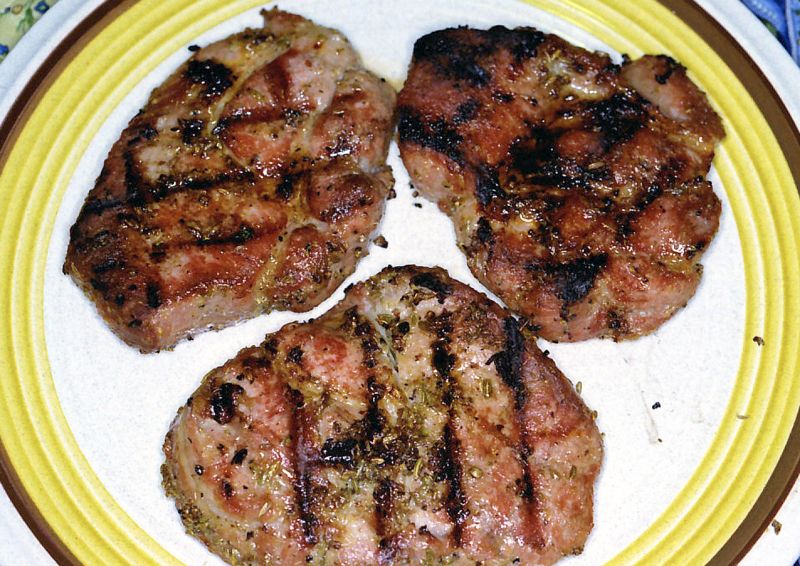 Even though I used a lot of garlic the grilling really toned down the flavor and allowed the fennel to come through...they really did have an Italian sausage flavor.