A week ago I pulled the last roast out of the freezer and grilled it up for sandwiches and lunches. I was happy to see that it actually had some fat and wasn't trimmed to death and overly lean.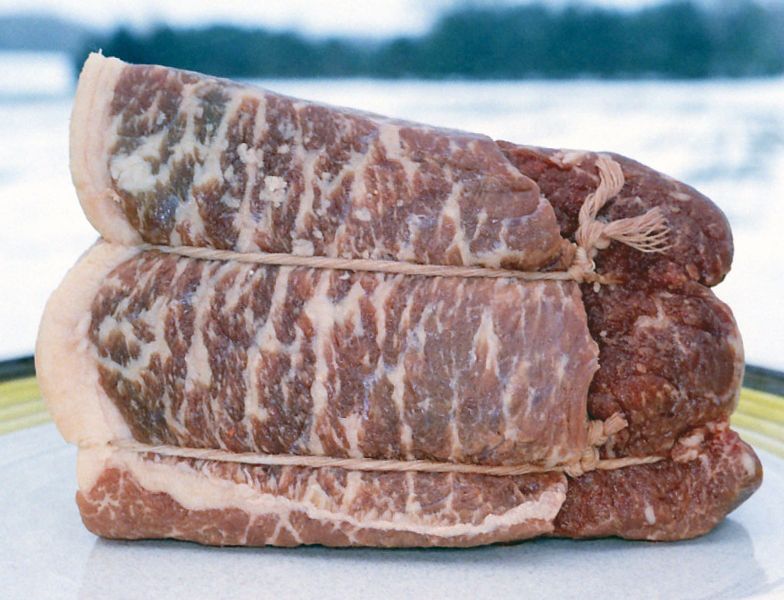 I gave it a good sprinkle of Weber's seasoned salt and put it in the fridge to rest, and it dawned on me that the Amana has a built-in spotlight.
BTW, that
Lowensenf Extra
mustard is some good stuff...a little pricey at $4/jar but worth it IMO.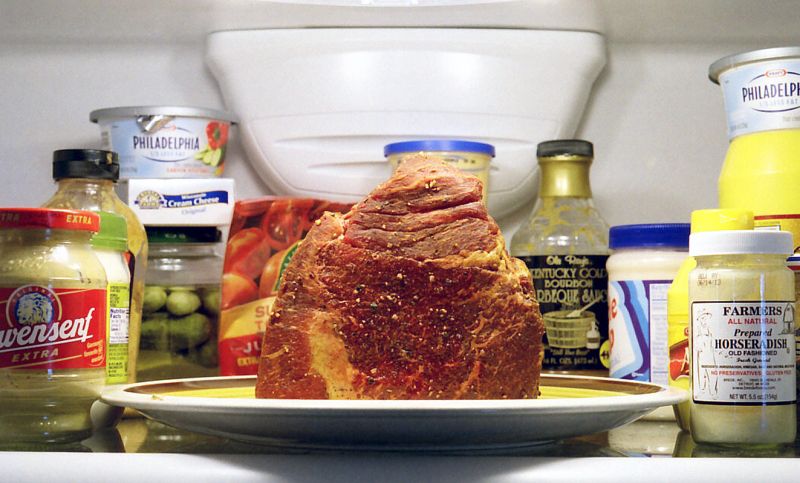 Last Sunday was a nice day and with the sun getting higher in the sky it's nice to be able to take some outdoor photos again. I might have to paint the top of the picnic table, though...my scanner doesn't like all that yellow!
I seared it on 1 side for about 5 minutes and it got a little dark so I kept it to 3-4 minutes for the other sides, and when they were done I moved it off the coals for an indirect finish.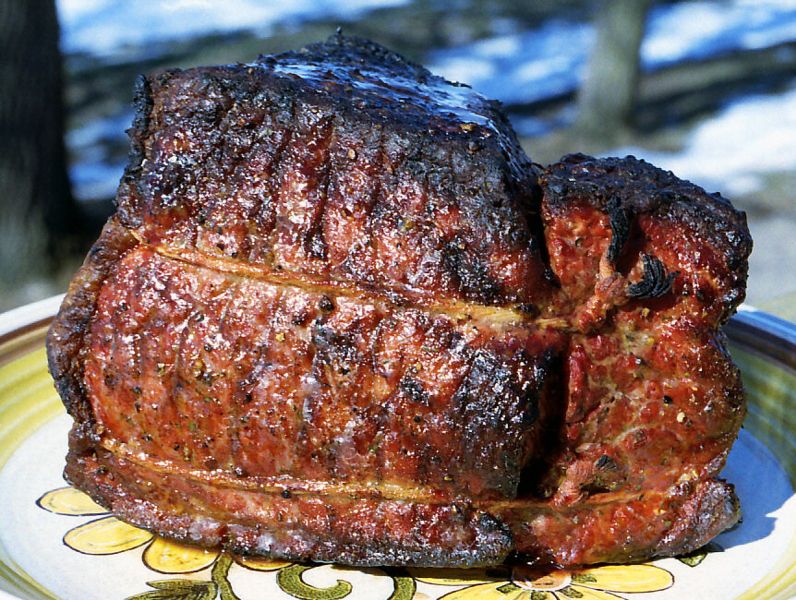 Should've pulled it a few minutes earlier but I still got plenty of pink.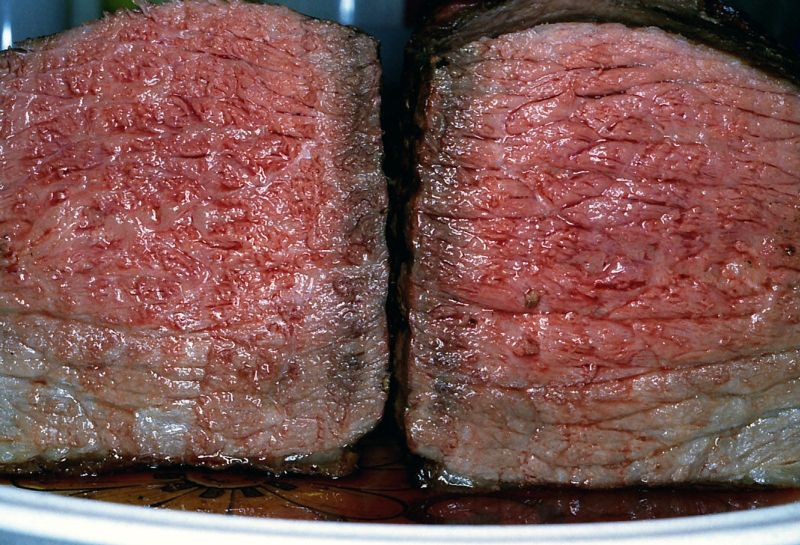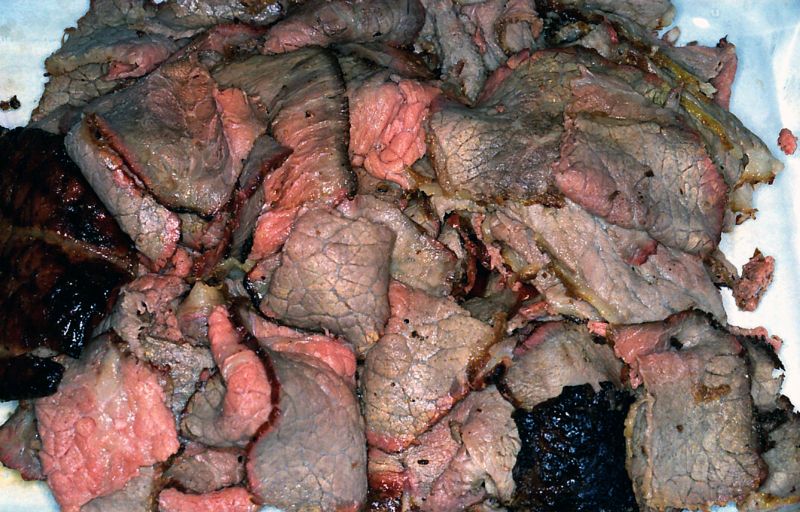 It wasn't a cheeseburger but medium-rare with Muenster was nice.
Plus we had enough leftovers for 3 days of breakfasts and lunches, and that's a nice way to save a little money.