... But chili today, or as so goes the weather forecast.
Got in the mood for some Mexican comfort food, and all with a wholesome twist. More on that later. For now, main thing is I wanted these tamales to get something of an outdoors-y taste.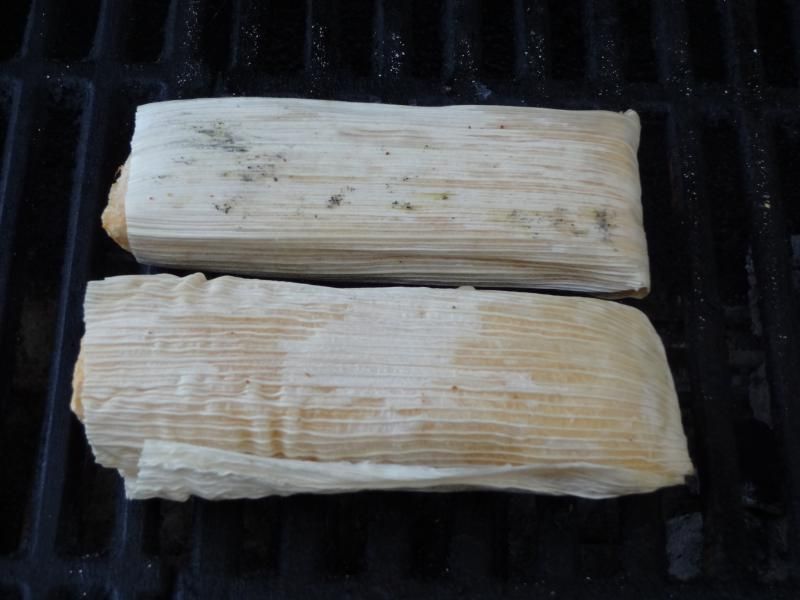 Now for the wholesome-- served these tamales on a bed of brown Mexican rice (which is a plethora of healthy nutrients) and black refried beans. I can share with you that this meal was a scorcher with the chopped red chilis in the rice and the hot sauce for the tamales.