Awhile back I was wondering why nobody ever uses the St. Louis pork steak method with beef so I gave it a try.
Since pork steaks are cut from the shoulder I chose something similar.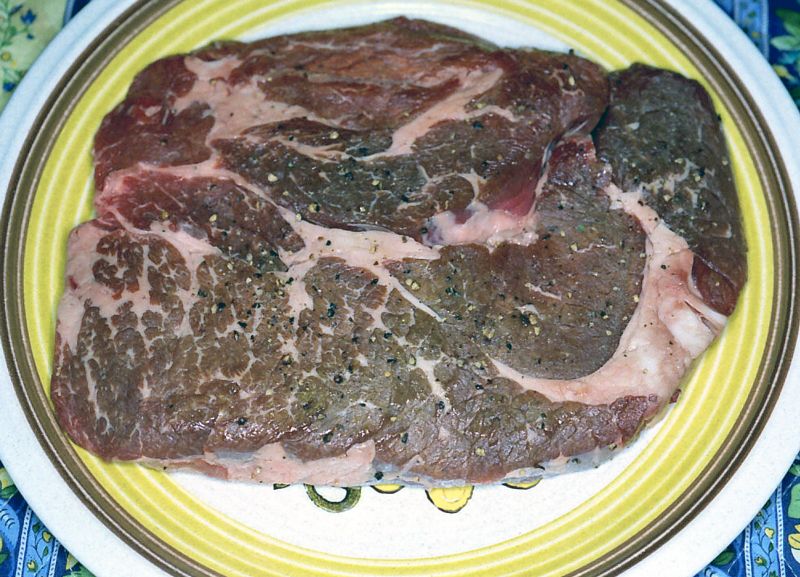 Instead of straight barbecue sauce for the braise I used a mixture of sauce, some beer from my ancestral homeland of Black River Falls, and Wisconsin tailgate staple
Stadium Sauce
.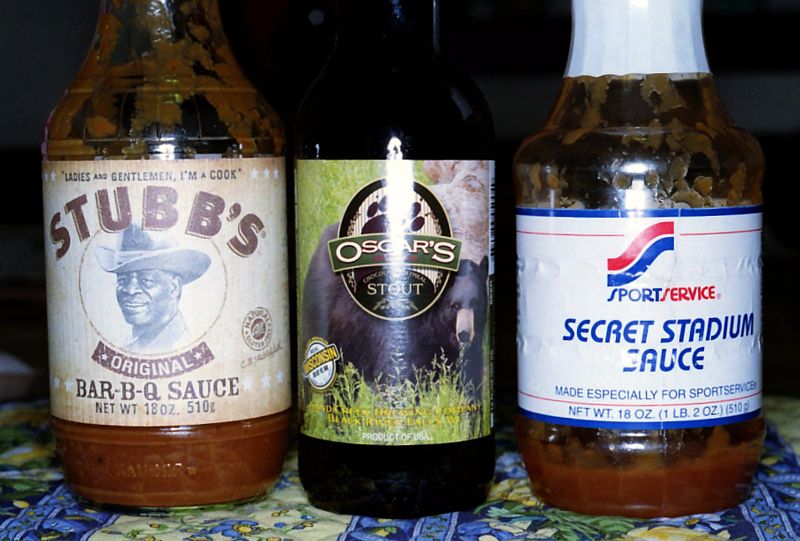 The first step was to grill the steak, and at this point I had a hard time not stopping the whole process right there and just eating it.
But I went ahead and put it in a pan, added the sauce ingredients, and sealed the pan with a strip of foil.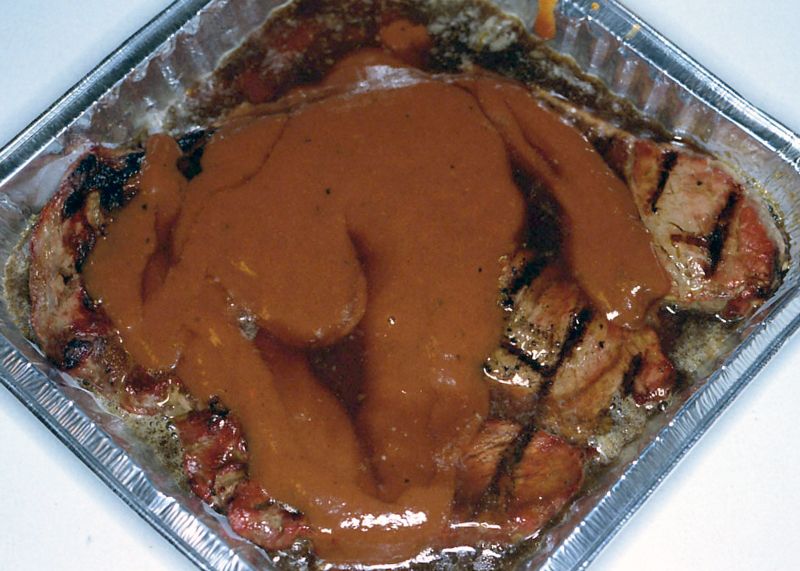 I put the pan on the grill (temperature unknown) for about an hour and wound up with this.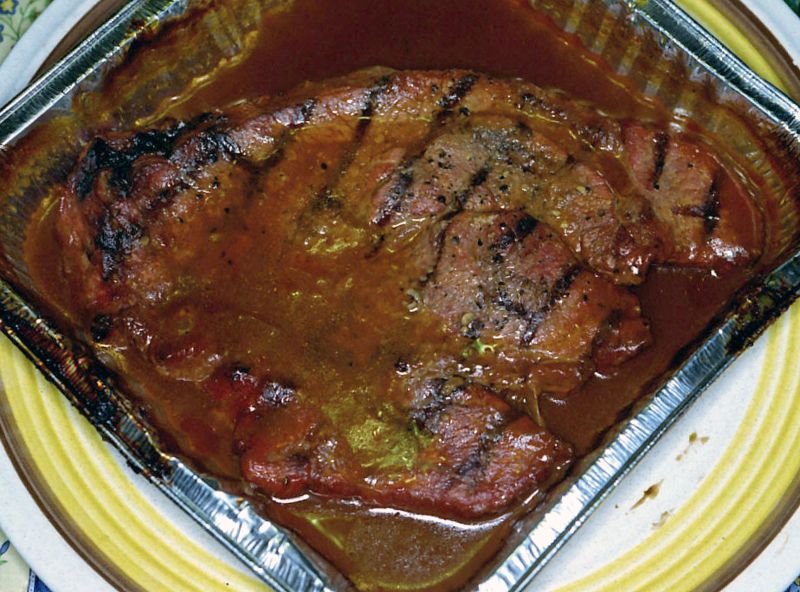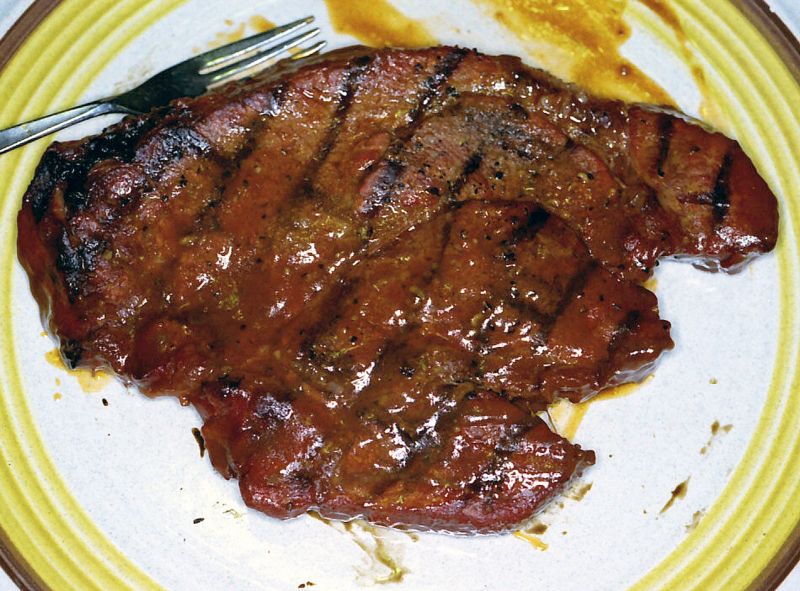 Mrs. Chicken and I had the same reaction: pot roast. And that's indeed what it tasted like.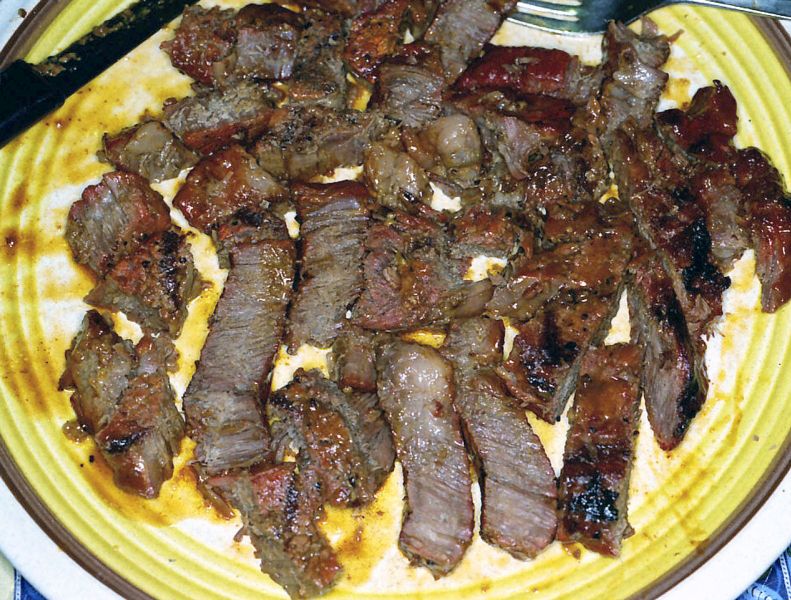 Why I thought that white rice on a white plate would make a good image is beyond me!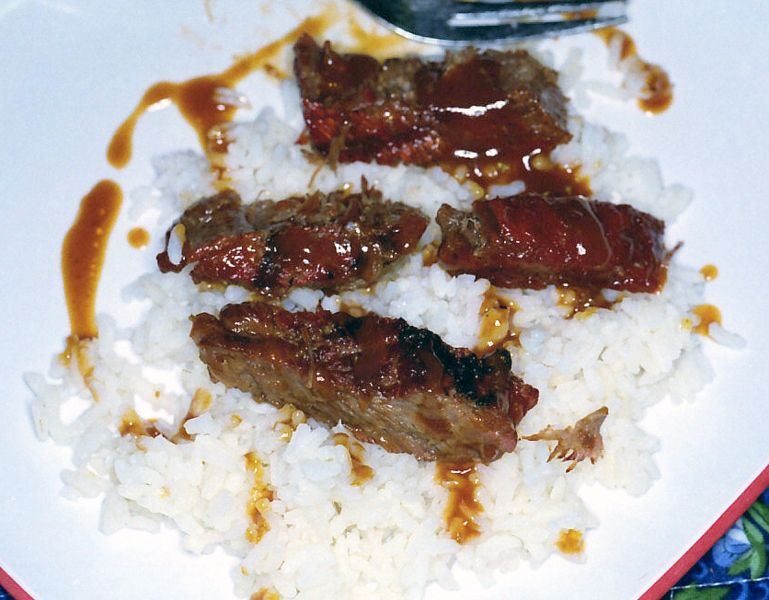 The meat tasted OK and the sauce was pretty good, but I've just never been much of a pot roast fan so I doubt I'd do this again. Still, it was a worthwhile experiment and the next night I comforted myself with a chuck steak grilled in a more traditional fashion.