Chicken thighs with the Alabama white barbecue sauce from
BBQ USA
, to be more precise. This was our dinner on Super Bowl Sunday.
I started by seasoning a package of thighs with salt and pepper the night before.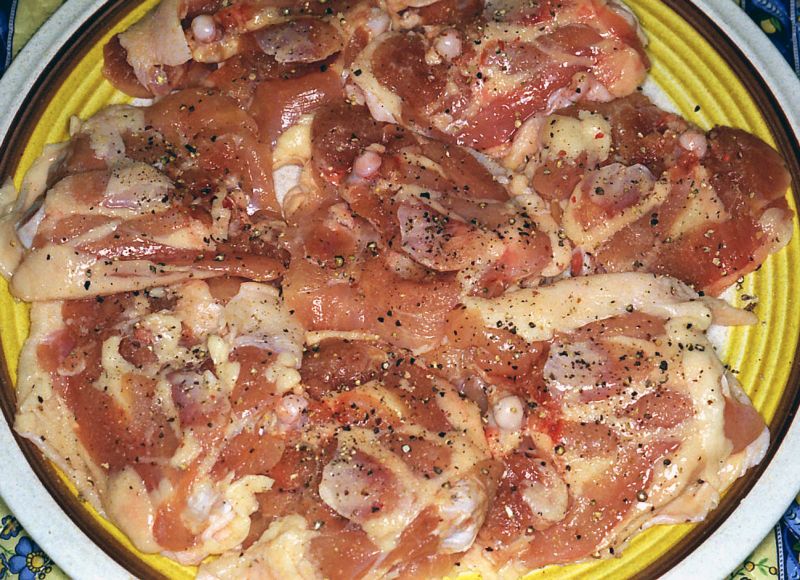 The sauce is pretty simple and is somewhat similar to pit beef sauce. It was pretty thin when I first made it so I used instant potato flakes to thicken it, but I think they would've worked better if the sauce was warm.
I used apple wood for the smoke and when the thighs were done I dunked them in the sauce, which was probably the most fun part of the whole process.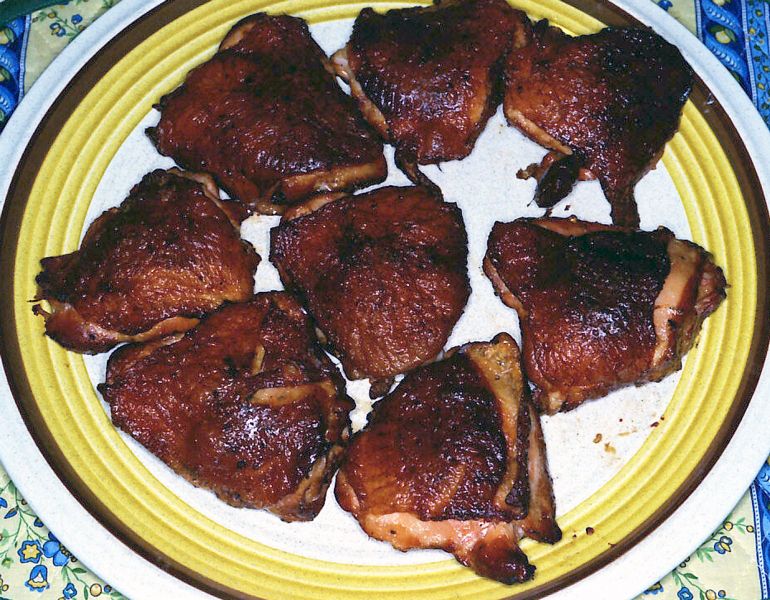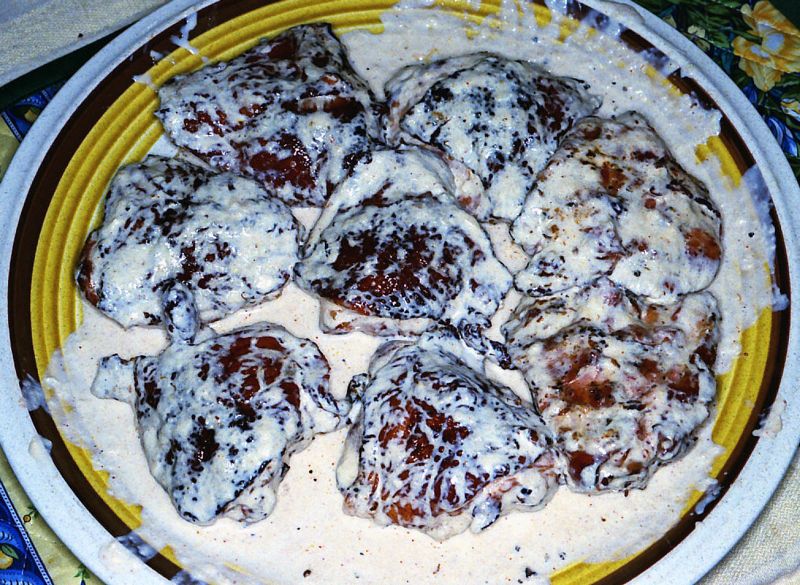 It'd been a couple of years since we last had chicken this way so it was a nice change of pace.