Last Monday I had a chance to stop at a reputable seafood store so I picked up a pound of scallops.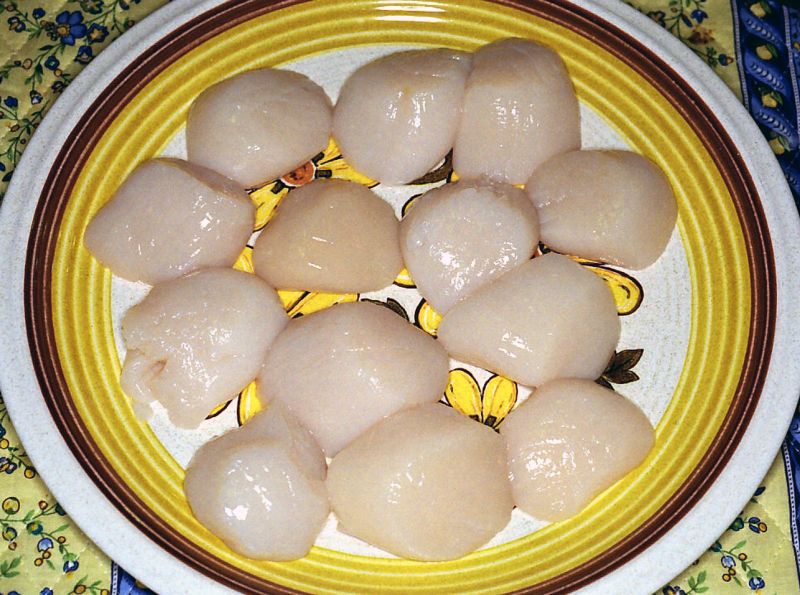 I've seen several versions of "scallops plus pork" recipes and I think most of this one came from one of Steven's books. I wrapped each scallop with basil and then prosciutto, skewered them, and then seasoned them with salt, pepper, and a drizzle of olive oil.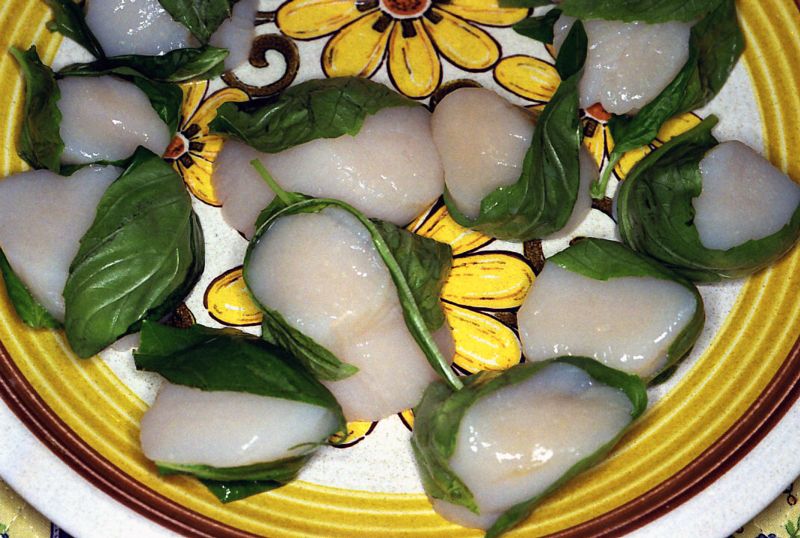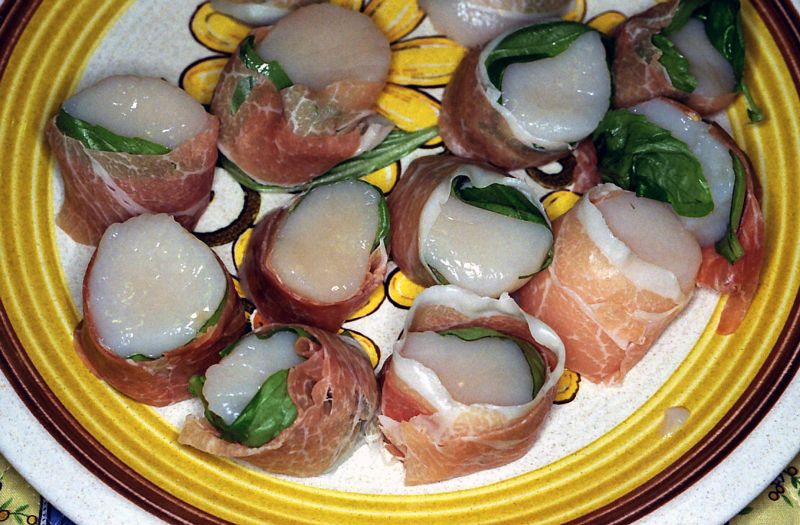 Even though they took only a short time to grill the basil and prosciutto crisped a bit.
Mrs. Chicken reheated some leftover shrimp fried rice to serve along side, and we ate well! The scallops had a nice natural sweetness and the prosciutto and basil added their own good flavors.