For another recent cook, we were having a dinner party for some friends and I decided to grill some shrimp. I remember seeing this wonderful recipe that I wanted to try so I "borrowed" Kristi's recipe from her Necessary Indulgences Blog for Grilled shrimp with Cilantro, Lime and Pistachios. Her blog is excellent by the way. Anyway, I really can't describe how incredible this recipe is. So easy to make and our dinner guests loved it. We were all fighting over the bread to sop up the leftover sauce.
Here is the link for the recipe:
http://necessaryindulgences.com/2012/02/grilled-shrimp/
Sorry I didn't take any prep picks but I basically followed the recipe and cooked the shrimp direct right on the grid.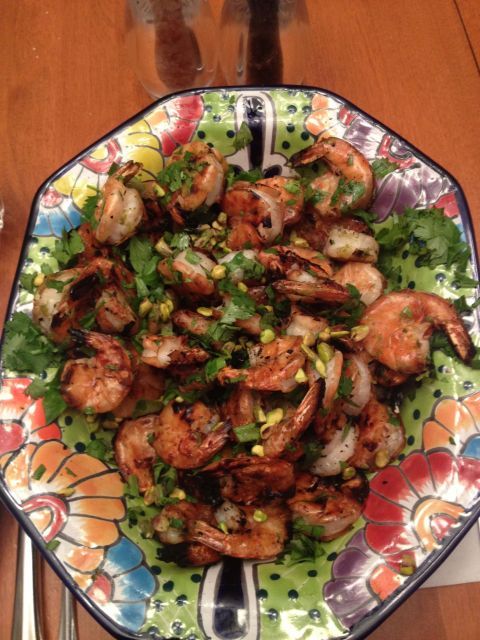 Do yourself a favor and make this soon.