Did some tuna steaks tonight on the BGE.
My son is not a fan of fish so there was a bacon wrapped filet as well to keep him happy.
Tuna marinated in Worcestershire sauce and honey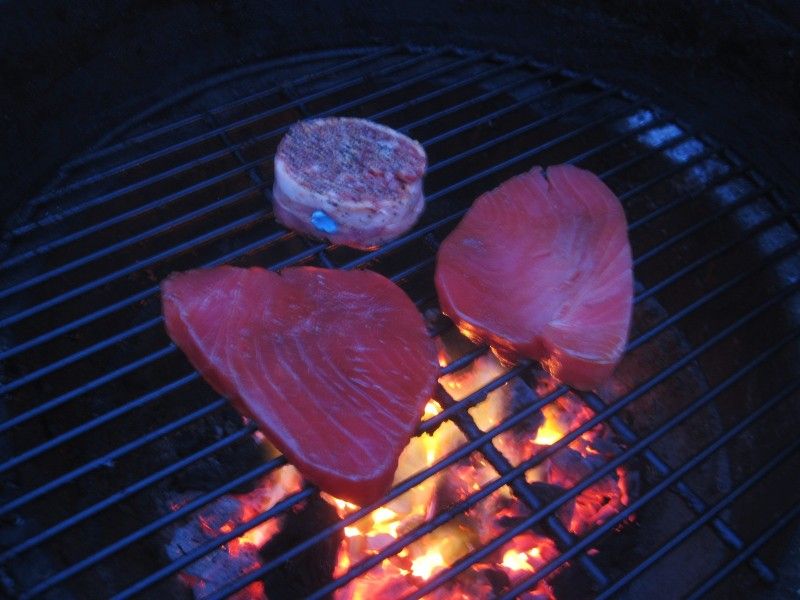 Added some sesame seeds during grilling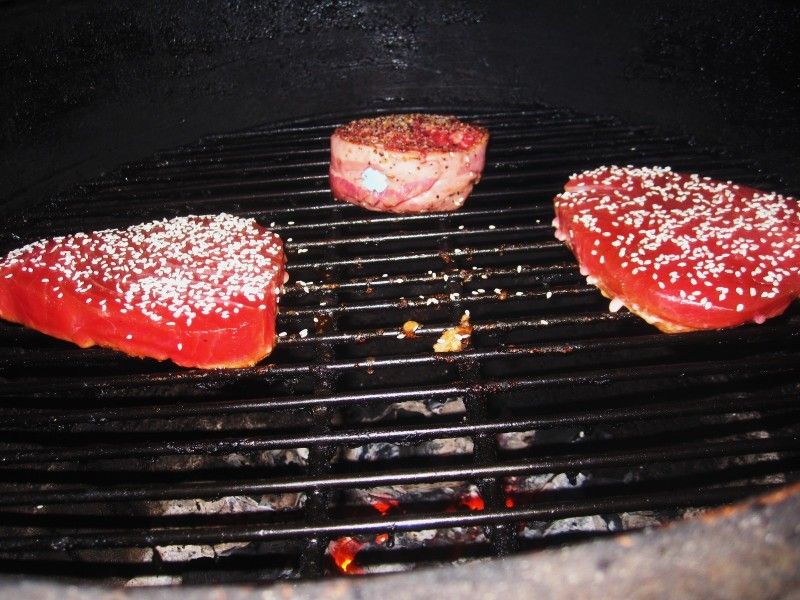 Finished off the meal with broccoli , rice and biscuits.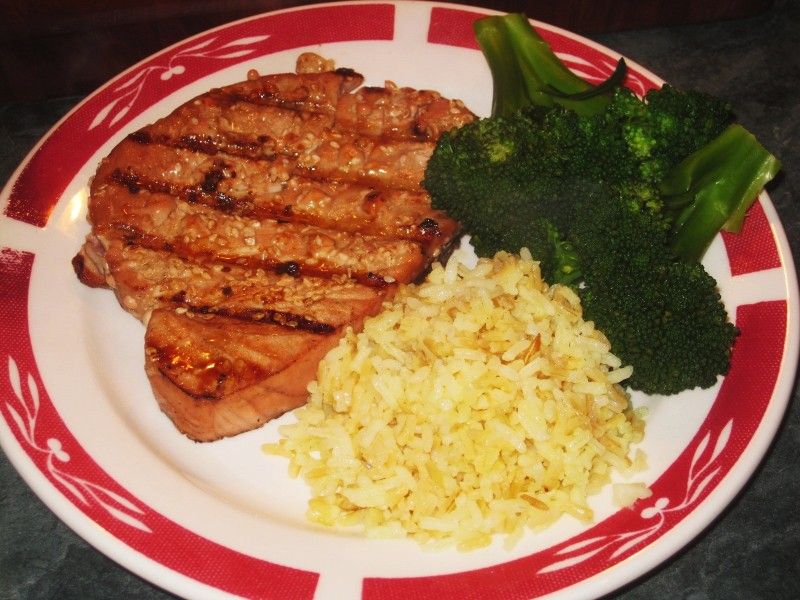 On a side note.
Back in the 40's my grandparents ran a rather large supper club and dance hall.
The china in the pics was from the old restaurant
Greg