About 10 days ago I finally took my 3-pound package of flank steak out of the fridge. I had cut it into 3 pieces when I bought it but packaged them together, which meant I had to come up with a way to use all of it.
For 2 pieces I pulled a couple of marinade recipes from
Paul Kirk's Championship Barbecue
:
garlic-mustard
and
Bloody Mary
.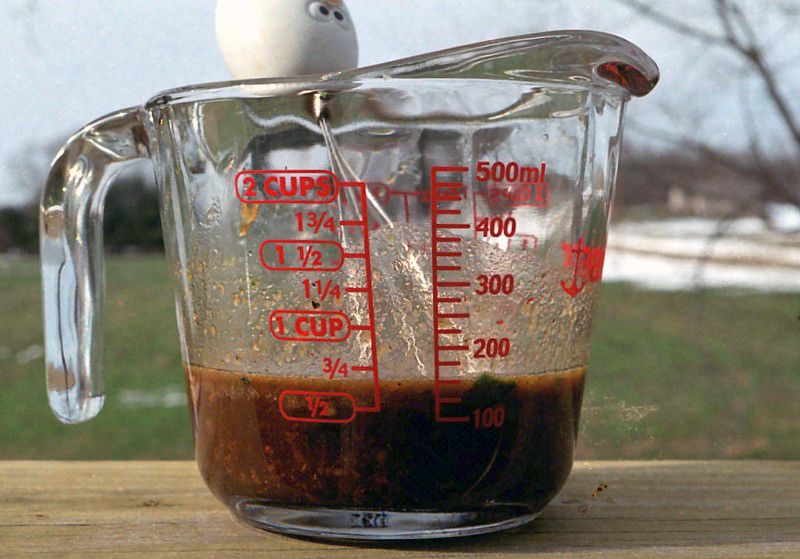 I let the steaks marinate for 5 or 6 hours before grilling them direct over lump charcoal.
I need to find flank steak more often! I sliced it somewhat thin against the grain and while the pieces did have a little bit of chew they weren't at all tough and the flavor was really good. Of the 2 marinades I think I preferred the Bloody Mary.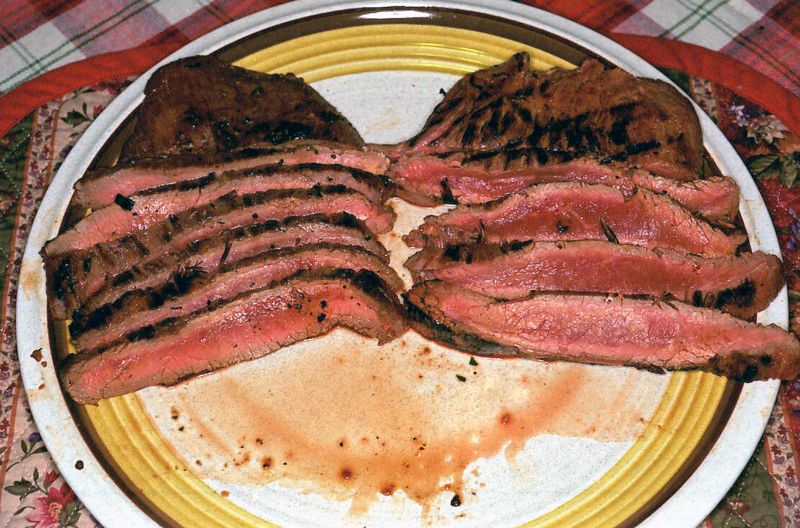 That left me with 1 other piece so I chose
Garlicky Ancho Flank Steak
from Rick Bayless'
Mexican Everyday
. The recipe is originally for a rub but I added enough olive oil to make a paste and smeared it on the steak with the idea that I would grill it for tacos the next night.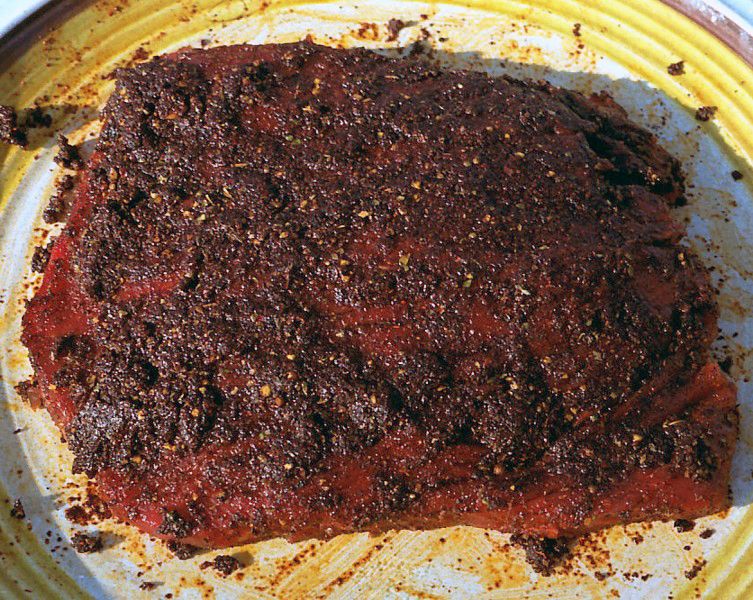 However, things didn't go quite as planned so it turned out to be 1 day later before I could get it to the grill, which meant it essentially cured for 50+ hours.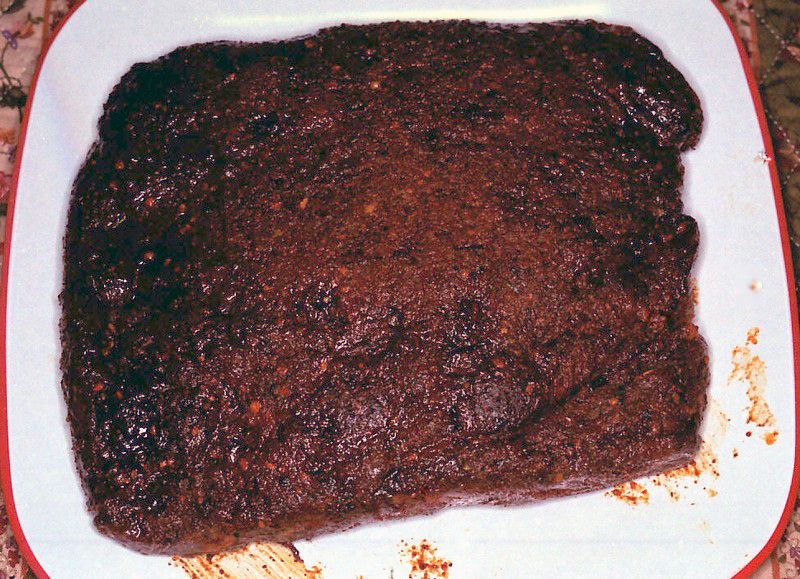 There were some red bell peppers in the fridge so I took one and charred it directly on the coals before cutting it into strips.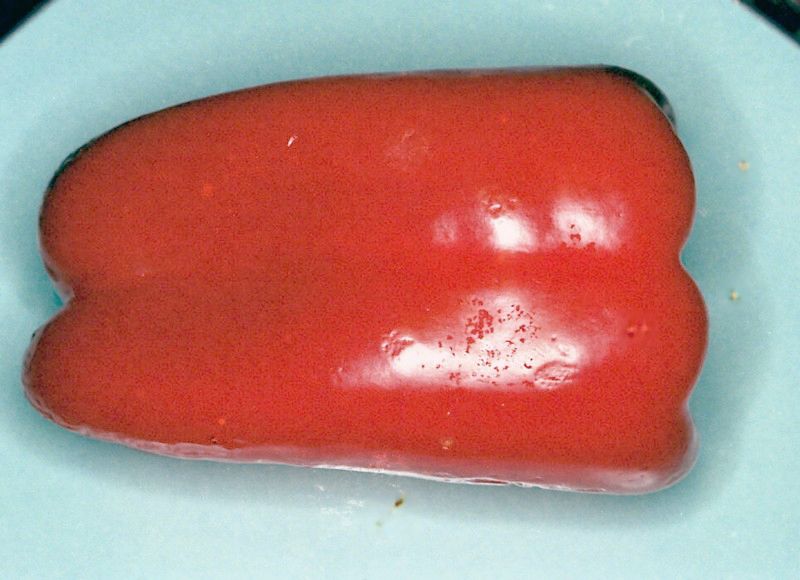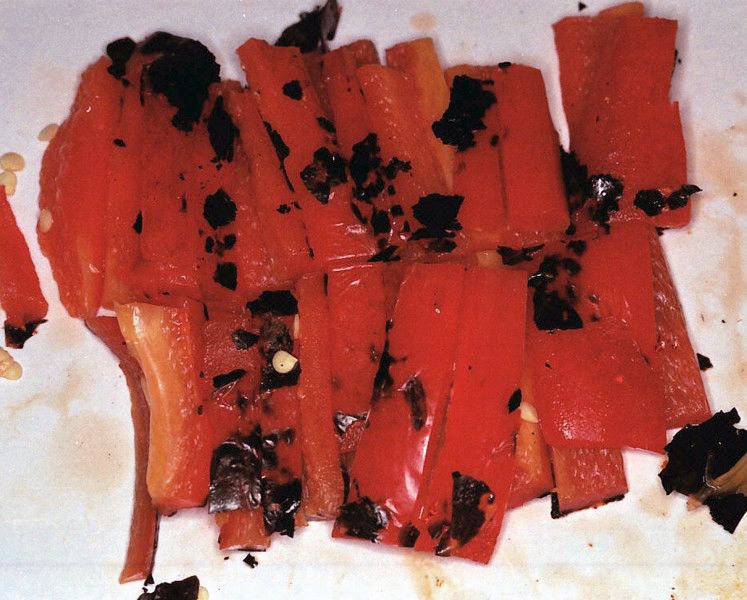 After charring the pepper the grill was ready for the steak and I picked a good Wisconsin cheese for shredding.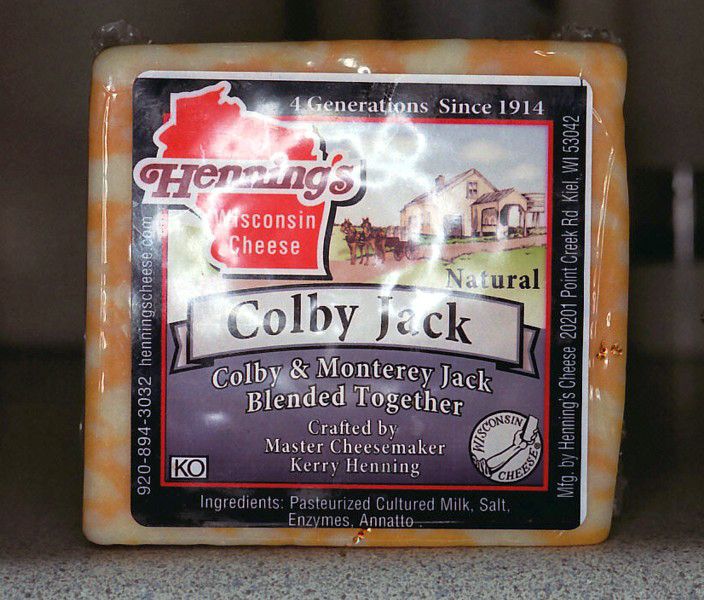 At first I was going to cut the meat into strips but then it occurred to me that it was be easier to eat the tacos if it was in smaller pieces.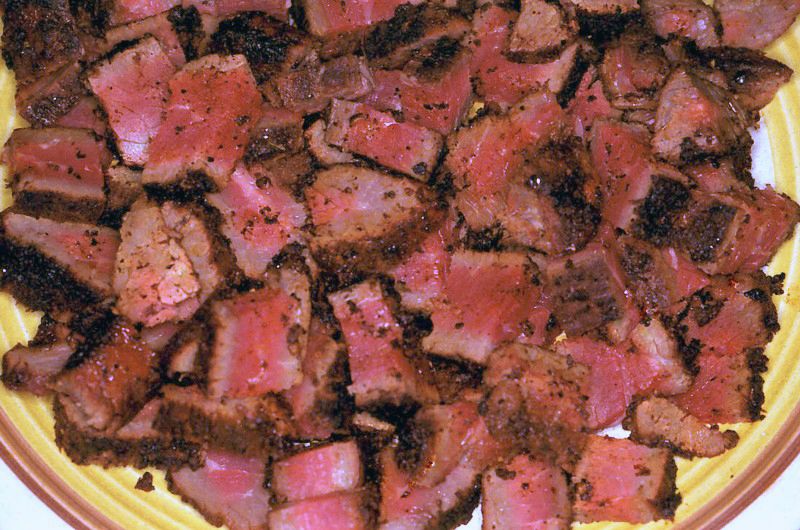 We didn't have any lettuce but we did have some spinach, so that's what we used along with some grilled corn tortillas.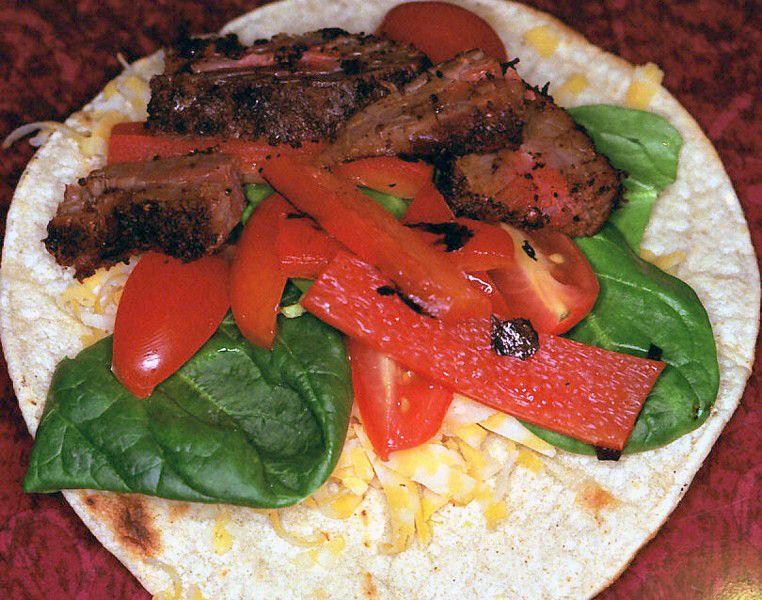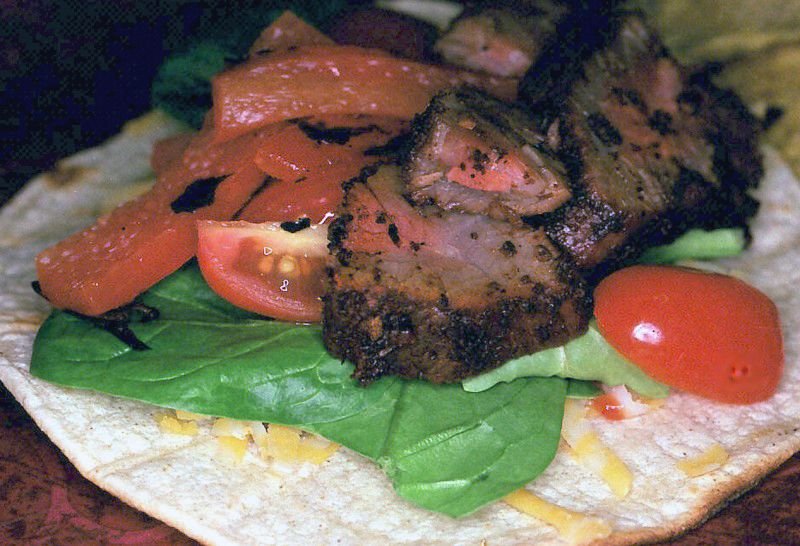 They were really good tacos, although my wife said the ancho chile rub made the meat a bit too spicy for her liking. Which meant it was just right for everybody else.