A couple of cooks from earlier this week.
Awhile back I received a 4-in-1 jar of garlic seasonings and since I had 4 chops it seemed like as good a time as any to break it out. Starting at the lower left and going clockwise the chops were dusted with tex-mex garlic, French herb garlic, Asian garlic, and Italian herb garlic, and I salted the meat beforehand as the rubs are salt-free.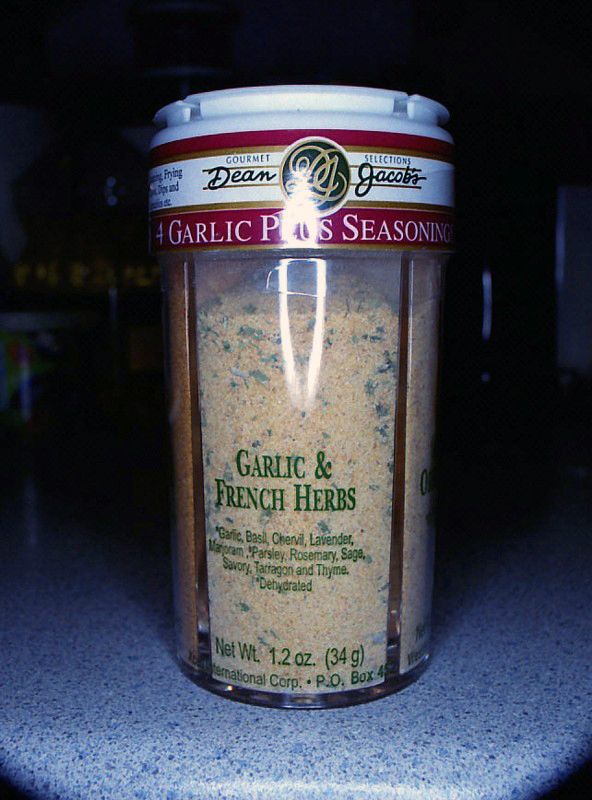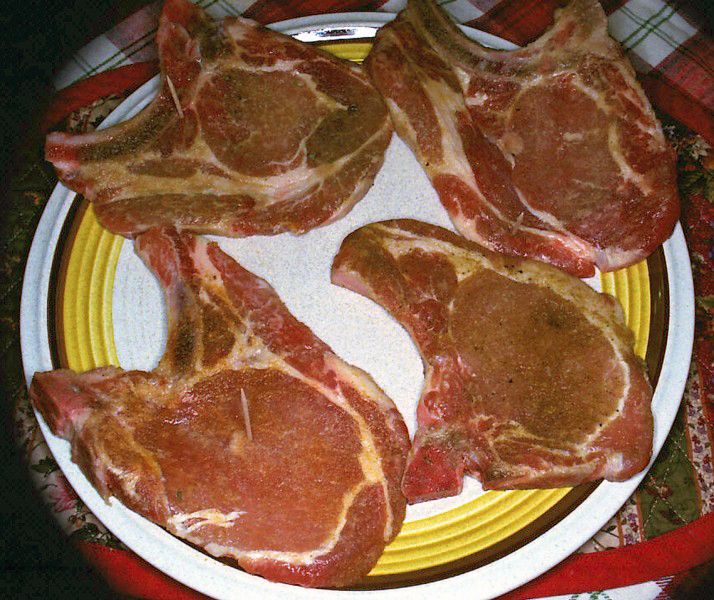 The thin chops cooked up in no time and Mrs. Chicken had purchased a loaf of asiago/parmesan bread to serve with them. Truthfully it wasn't easy to distinguish between the different rubs because garlic was the predominant flavor in all of them, but eventually I decided that they were all pretty good.
A couple of nights later I was cooking for just myself and since I still had 2 round steaks in the freezer I decided to try a high-heat sear on one with just salt and pepper as the seasonings.
We still had a little bread left from the pork chops so I cut 3 nice slices and buttered both sides for grilling.
The steak took up a good portion of my 18" grate and didn't take long to cook, and while it rested I grilled the bread. The meat turned out pretty good and had decent flavor, but even though I cut it into small pieces it still had that bit of toughness so common to round steak. No matter, I was expecting it. The bread (sorry, ran out of film) turned out really good, too, with its crispy grilled exterior and buttery flavor; it was the first time I'd grilled a "flavored" bread and it won't be the last.