For Christmas Day last week my plan was to make a pork loin rib roast for lunch and then a batch of wings for supper and snacking. This was my first loin rib roast and it weighed about 3-1/3 pounds.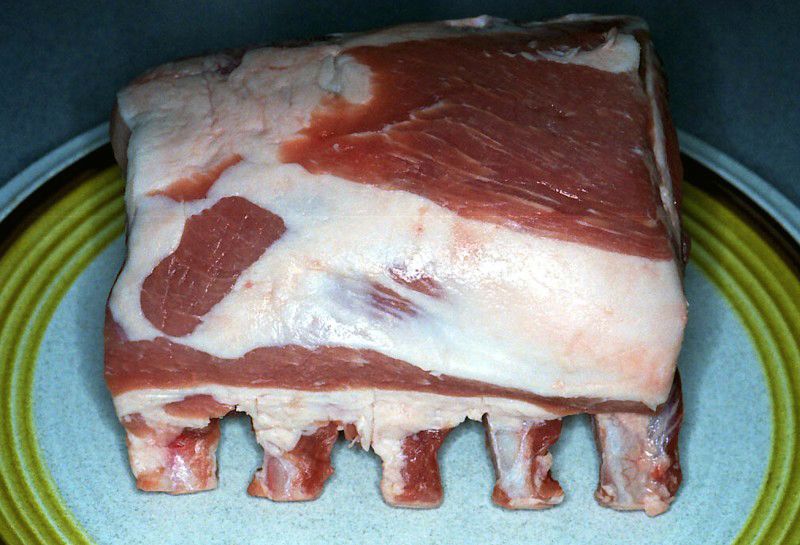 I prepped it Christmas Eve with a paste of olive oil, grated fresh garlic, and various dried herbs (oregano, thyme, basil, etc.).
Eventually after presents and breakfast Christmas morning I got around to taking the roast out of the fridge and setting up the rotisserie.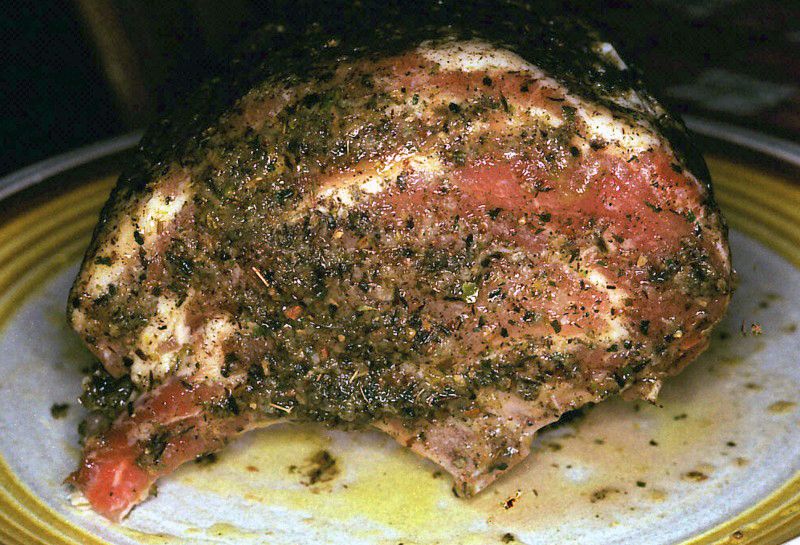 It cooked over briquettes and a little bit of apple wood until the internal temp reached 140-145 in places.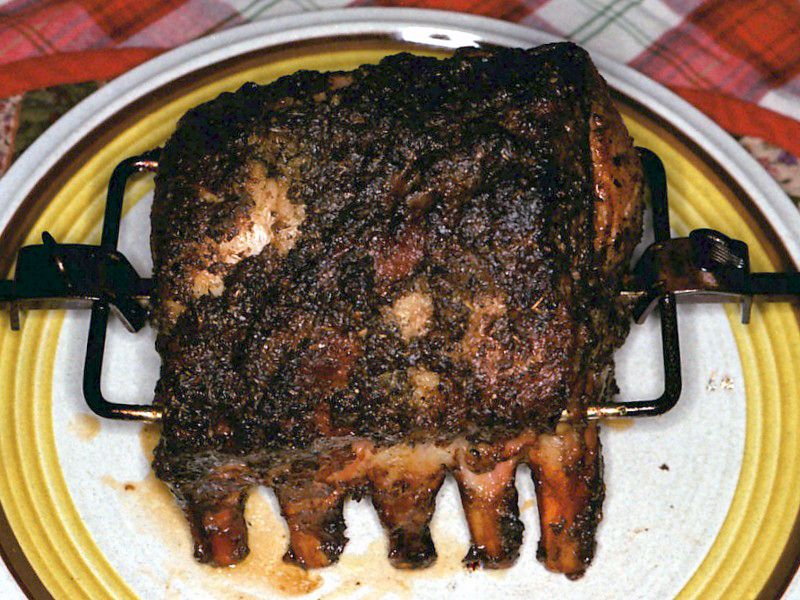 For the most part it was plenty moist but there were a few pieces in the very middle of the end pieces that were a touch dry. No problem, just cut them up and mix them with the juicier pieces. Essentially I wound up with a plate of pork chops that had a nice flavor, and the leftovers reheated well a couple of days later.
The day before I had also prepped the chicken wings by salting them thoroughly, adding some fresh pepper and grated garlic, and putting them in a plastic bag with a couple of bottles of dark beer to create a brine.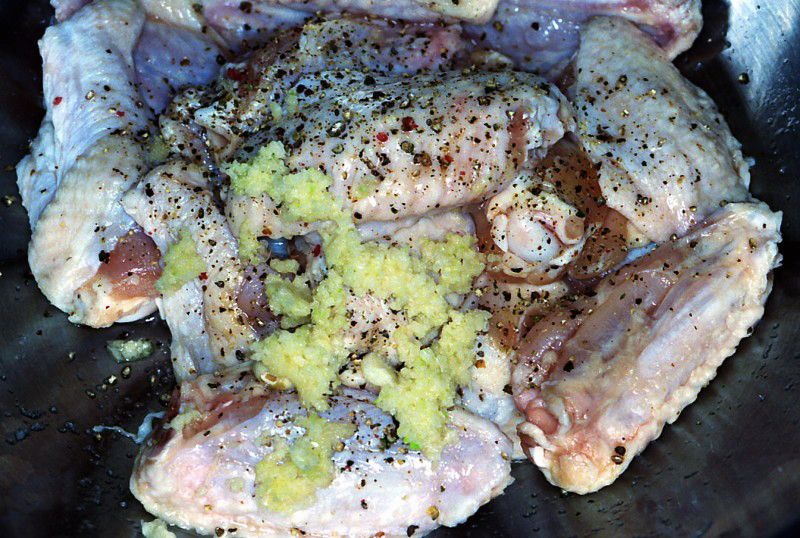 Well, as it turned out nobody was hungry for supper so the wings sat in the brine until the next evening and picked up a little bit of color from the beer.
I meant to cook them at about 350 over direct heat but I underestimated the amount of charcoal I'd need, so for the first 30 minutes the temperature never reached 300. At that point I lifted the grate off the kettle and set it aside to add some additional charcoal, and the higher temperature helped them finish faster and with a decently crisp skin.
I've heard that if a dish is cooked with wine that same wine should be served with it, so I figured the same applies for beer. The wings had a mildly sweet beer essence and some good but not overpowering garlic flavor.