Along with the andouille sausage and strip steaks, I had taken a package of chicken drumsticks out of the freezer last Thursday.
As evidence that I need to clean the cupboards more often, I marinated them in a bottle of Caesar salad dressing that had a "best by" date of sometime in 2008.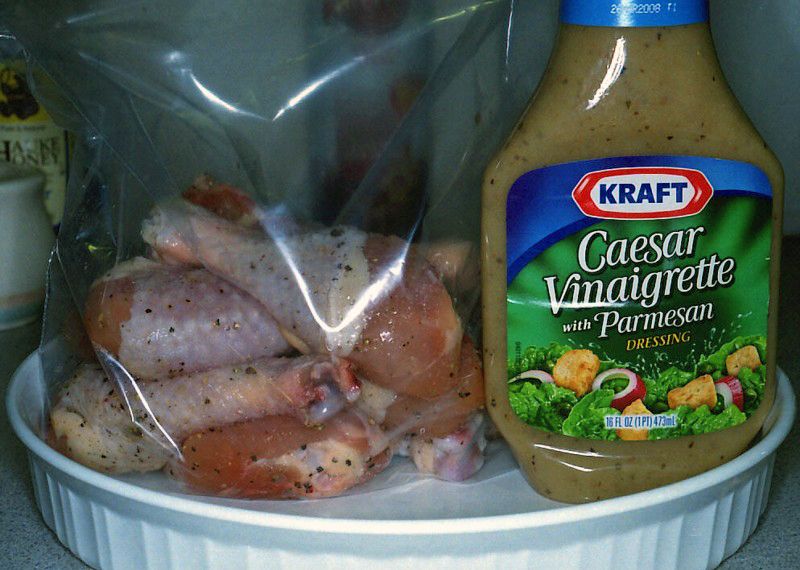 I salted the chicken and put it in the dressing on Friday night and finally grilled it yesterday. The meat exposed to the dressing definitely changed color but I was a little surprised that the meat under the skin didn't look like it had changed much at all.
I put them on the 26" Weber and set up an indirect fire, but underestimated the amount of charcoal I needed and when I checked after 30 minutes the temperature was under 300. The skin had dried out but the meat was obviously underdone, so I cranked the vents wide open and put the drumsticks directly over the coals for about 10 minutes per side, and then I let them finish indirect for another 10 minutes. It'd been a long time since I'd had chicken with a lightly charred skin and it tasted good.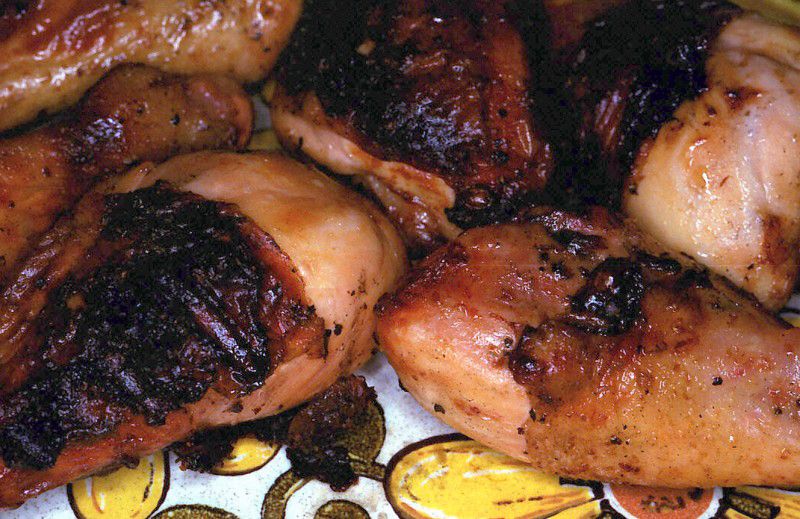 The Caesar dressing added some nice flavor and the drumsticks were cooked all the way through. Between the 2 of us we ate 8 of them for lunch, so they must've been good!