I've never cooked a prime rib on the Egg. I've cooked one once before, but it was in an oven and there have been many days and bourbons since then, so my memory of that even is hazy at best. But Mom wanted prime rib and I wanted to help her out so she wouldn't have to spend day in the kitchen on Christmas. Earlier in the week I took our egg over to my parents for this cook.
13.89 lber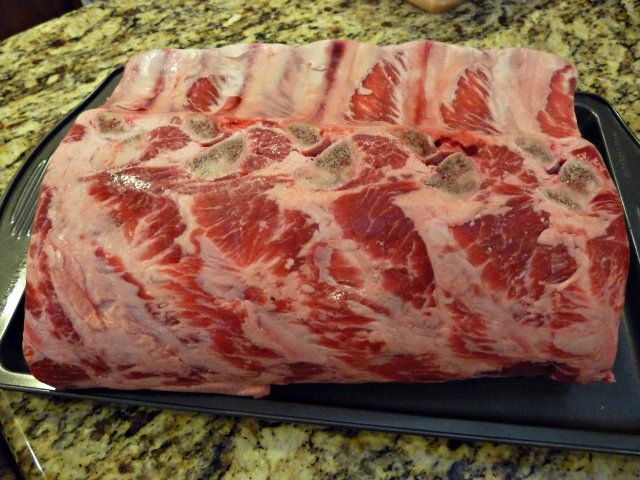 Seasoned up with Kosher salt, cracked pepper, diced garlic and some Dizzy Pig Cow Lick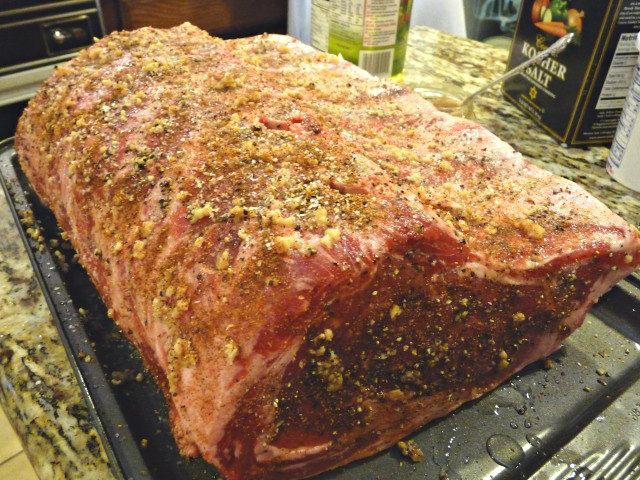 Onto my new adjustabe rig on the egg at 250
Once it hit 115, I pulled it off and set up the Egg for a direct cook at 500 and seared it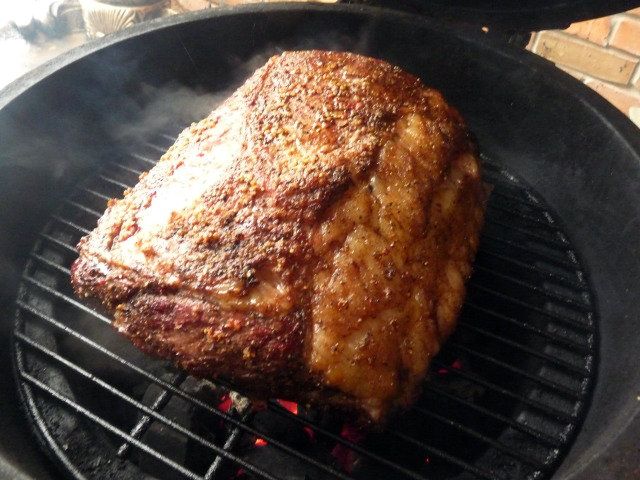 A note from the peanut gallery as we waited on it to rest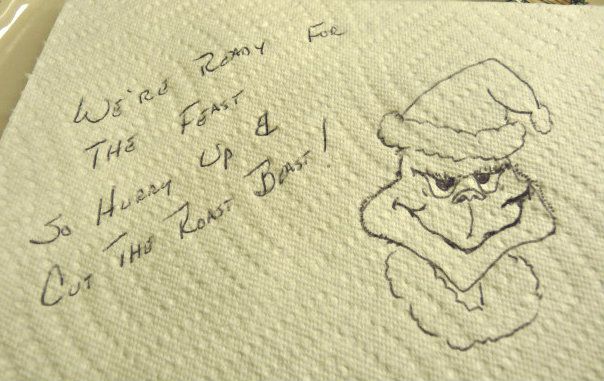 carved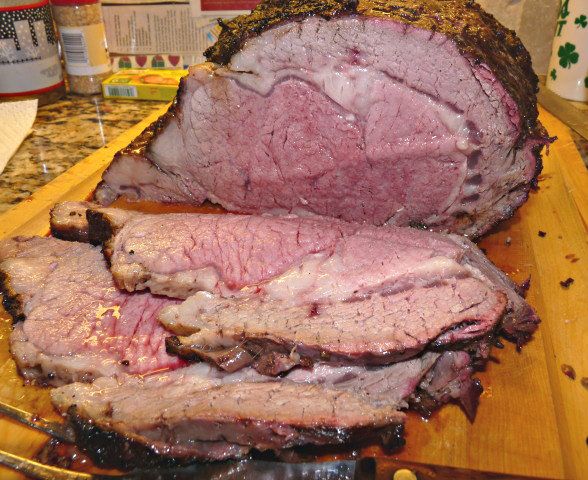 The picture doesn't really do it much justice. It was a lot pinker than it looks there. Not used to taking pictures in my Mom's kitchen.
Everything woked out great. Well...almost. I never did look into how long the sear was supposed to take. I erred on the side of caution and as a result, didn't sear it long enough. Got a bit freaked out, threw the AR back on and finished cooking it indirectly. Other than that, things went great. I took way too long doing the write up on my blog, so I actually need to get some work done, so if you are interested in a very long and verbous version of all the details (and a few mor pictures), you can check it out there.
The Not So Perfect Prime Rib Cook