A trend on one of the Egg Forums lately seems to be deep dish pizza. I knew I had to try my hand at making one and I was not disappointed. I started with this dough recipe, making it ahead Wednesday as it takes 24 hours to rise in the fridge.
1/2 Batch of Zippylip Dough
Condensed written instructions:
1) Combine 1.5 cups of cold water, 3 cups of bread flour, 1 teaspoon of yeast and 1 teaspoon of salt;
2) Mix with a spoon for a few seconds to eliminate any large pools of water;
3) Let stand for 20 minutes;
4) Mix on medium for 20 minutes (it will be very soupy, don't worry);
5) Turn off, cover, let stand for another 20 minutes;
6) Turn mixer back on & add up to 1 additional cup of flour (about 1 tablespoon at a time) allowing it to incorporate. Repeat this until you get the consistency you are looking for (it should be pulling away from the bowl, yet still be sticky enough so that it is a pain in the ass to get out of the bowl);
7) Remove from bowl, cut into individual pieces (2 for 2-16 inch pies, 3 for 3-12 inch pies, or 4 for 4-12 inch thin-crust pies or 2 10.5" Cast Iron Skillet Deep Dish Pizzas);
Place in separate oiled plastic containers & cover;
9) Refrigerate for a minimum of 24 hours and up to 4 days;
10) Remove about 2 hours before you are ready to use;
11) When removing from the bowl, be patient, it will want to stay in the bowl, this is normal;
12) On a floured surface, gently shape the dough (due to the higher moisture content, this dough will be harder to work with than more typical dough, so be careful not to tear it – tossing will not likely be possible);
For this pizza, skip step 12, instead just invert your plastic container over a cast iron skillet that has just enough oil to coat the bottom. Let the dough fall and leave it alone. It will stretch out and fill the skillet as it rises. If after two hours has passed and it hasn't, then you can hand stretch it to the edges.
Here's mine after 3 hours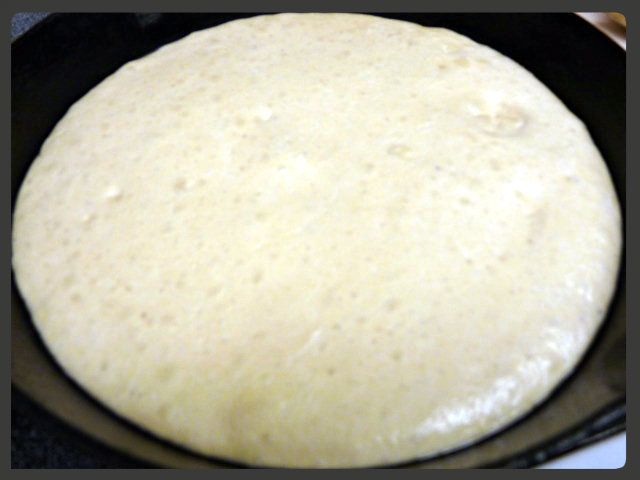 Start with some cheese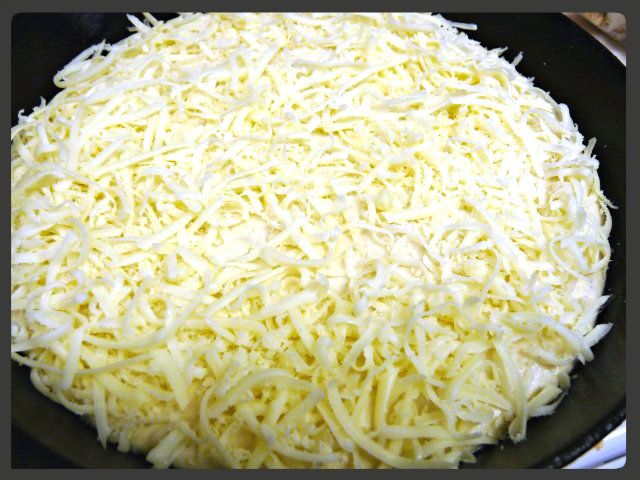 Then layer in your toppings. We used pepperoni,
Our Home-made Hot Italian Sausage
, mushrooms and diced red onions.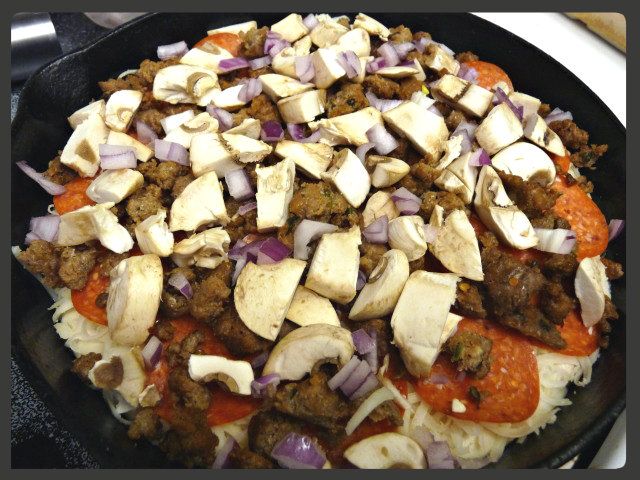 Add a little sauce
And some more cheese
Then onto the Egg at 425.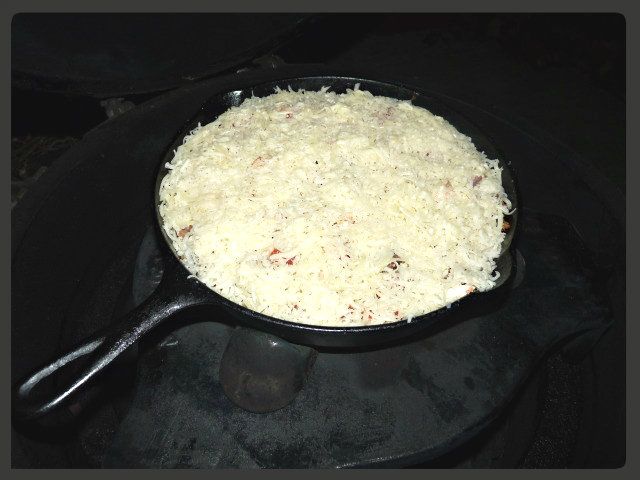 35 minutes later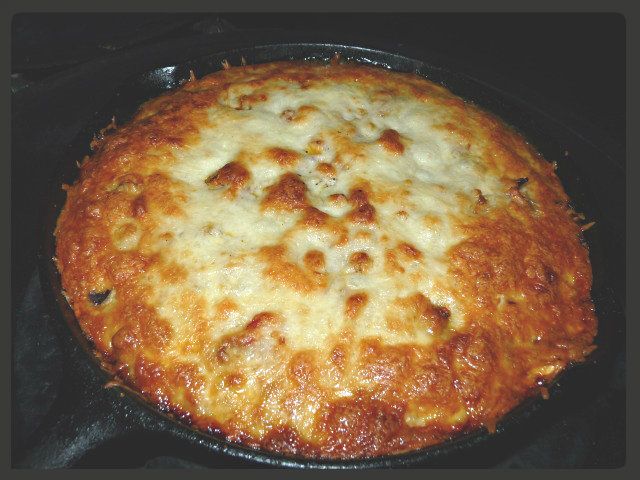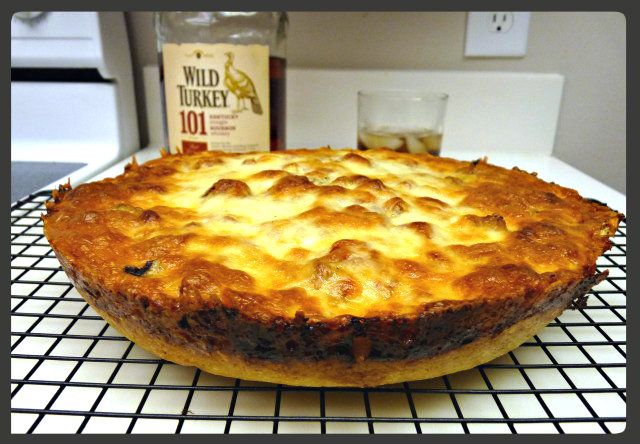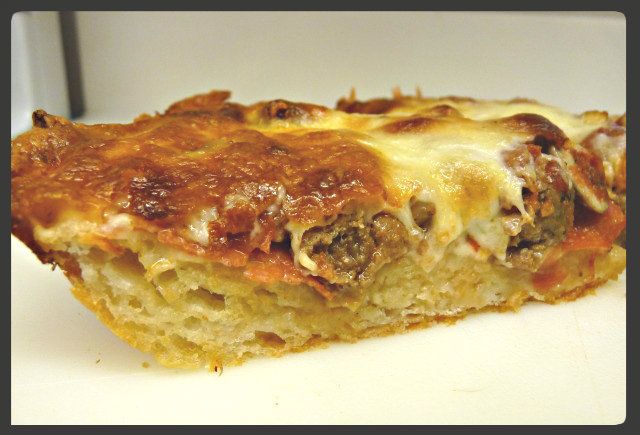 This has to have been our best pizza to date. The crust was crispy, yet the dough was a bit chewy (in a good way), light and airy with a buttery flavor. Some of my favorite toppings, they all went well together. So good. And the best part...I've got another dough ball to use this weekend.
Obviously there are a lot more details, so if you are interested check it out
HERE
. Hope you have a good weekend.