I had a couple of fairly thin pork chops and I wanted to do something more than just grill them, so I flipped through my books until I came across the
St. Louis Pork Steaks
in
BBQ USA
. Even though steaks have a lot more marbling I figured the recipe would work well with the chops because they were the bone-on rib cut, and would be less likely to dry out than a boneless loin chop.
I salted and rubbed on the chops and let them sit in the fridge for about 24 hours.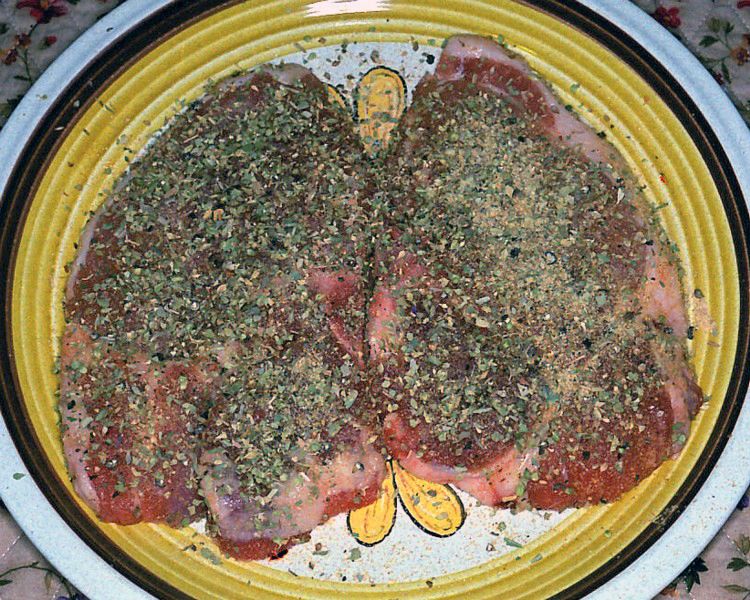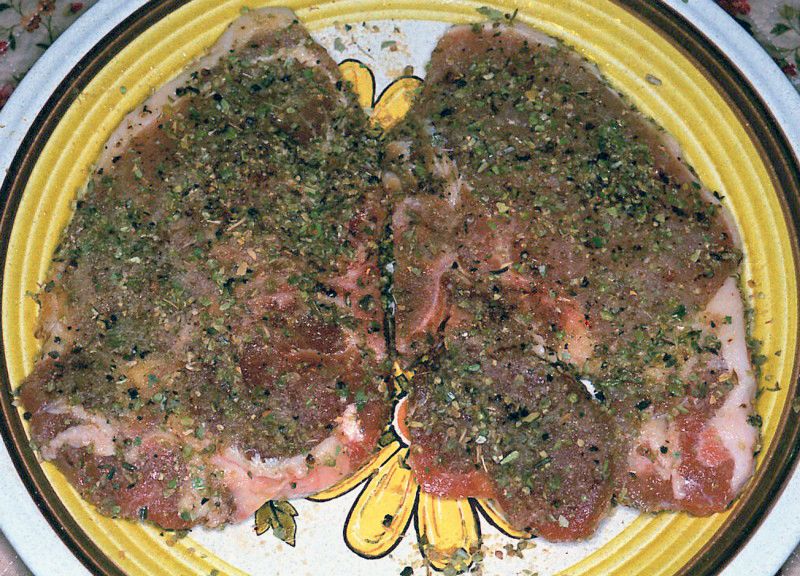 The recipe calls for a sweet, Maull's-style sauce but I didn't have any, and since I had 2 chops I figured I might as well try 2 different sauces. After grilling 1 side I flipped them and added the sauce while the other side cooked, but I only sauced the 1 side because I didn't want the sauce to burn.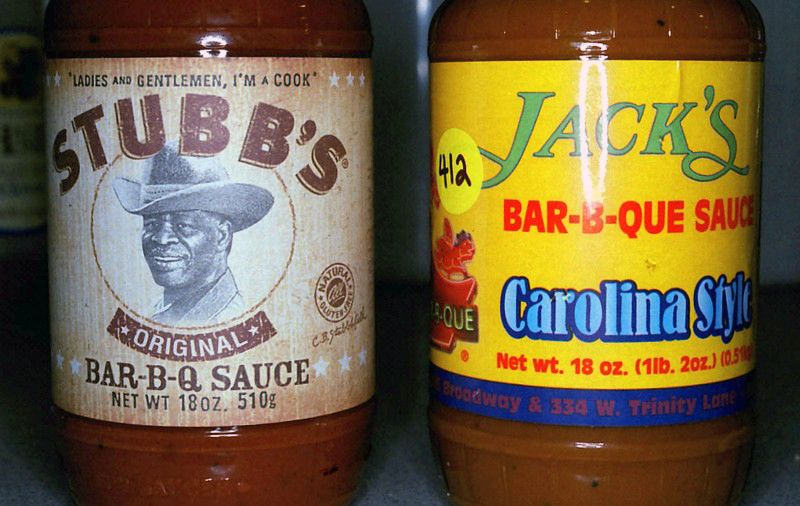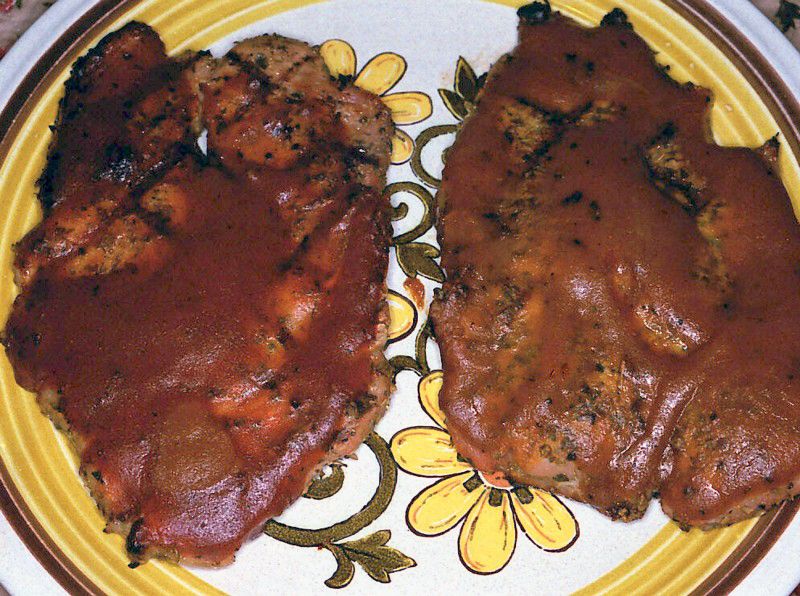 It had been a long time - years, even - since I'd last sauced chops and I'd forgotten how good they could be. When I was younger sauce was the only way to get my dad's extremely well-done chops down but it's a whole different thing when the chops would be fine on their own.