Last week I had an itch to make some jucy lucys so I started with some Muenster cheese I had in the fridge.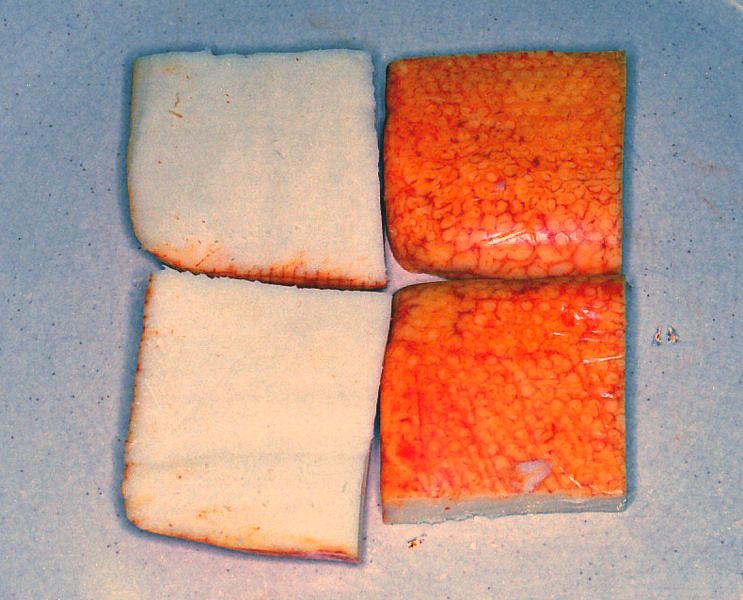 A good way to keep the cheese inside is to wrap it in 2 layers of ground beef but I had the idea to put some bacon around it first.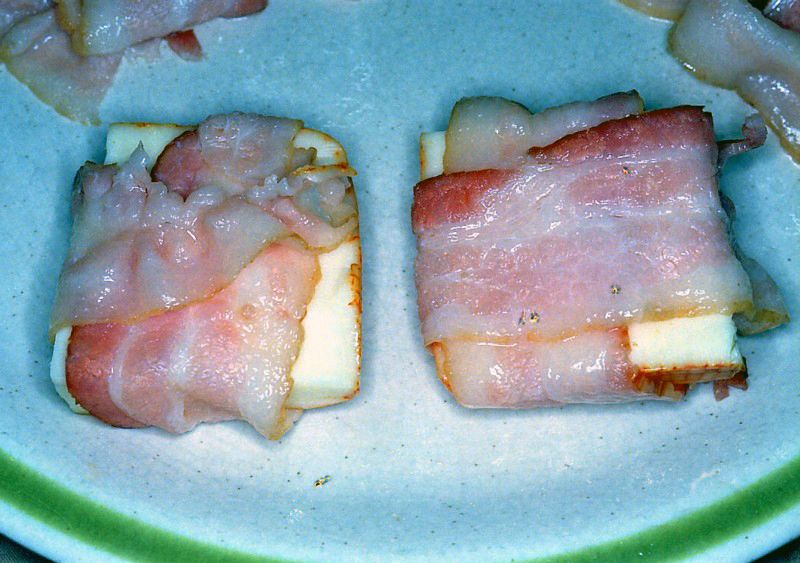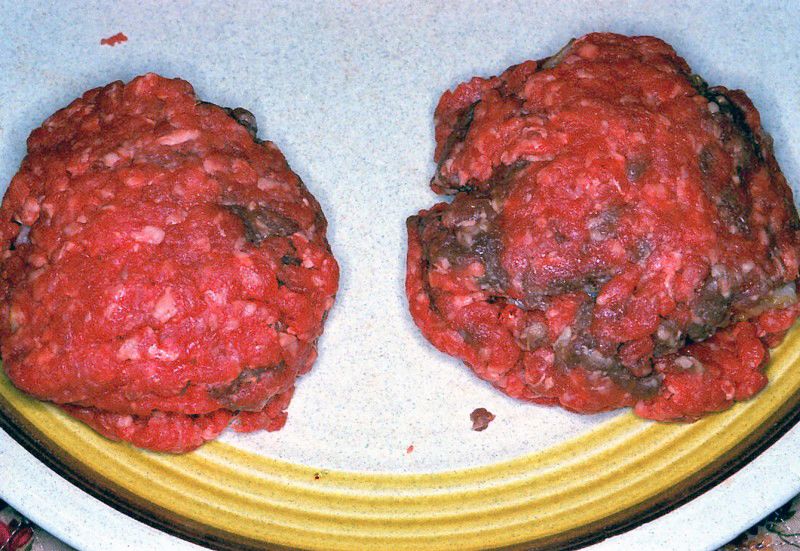 And since I'd already put some bacon between the cheese and the beef I thought I might as well put some between the 2 layers of hamburger.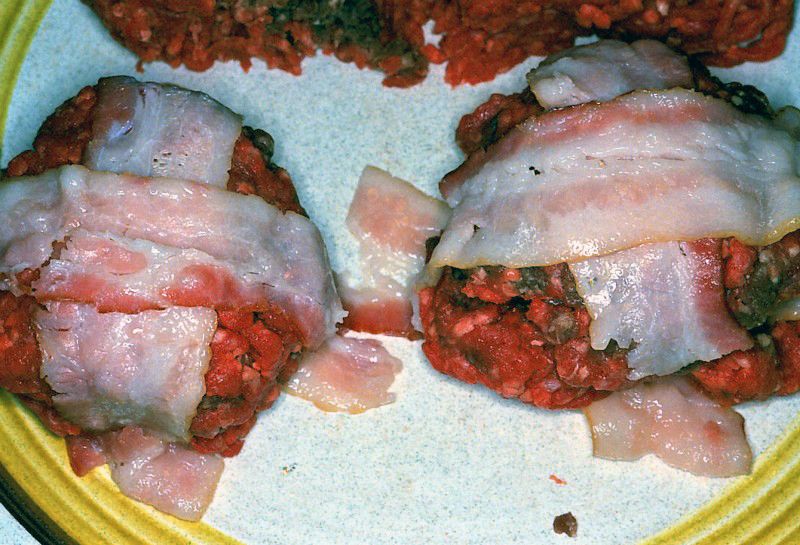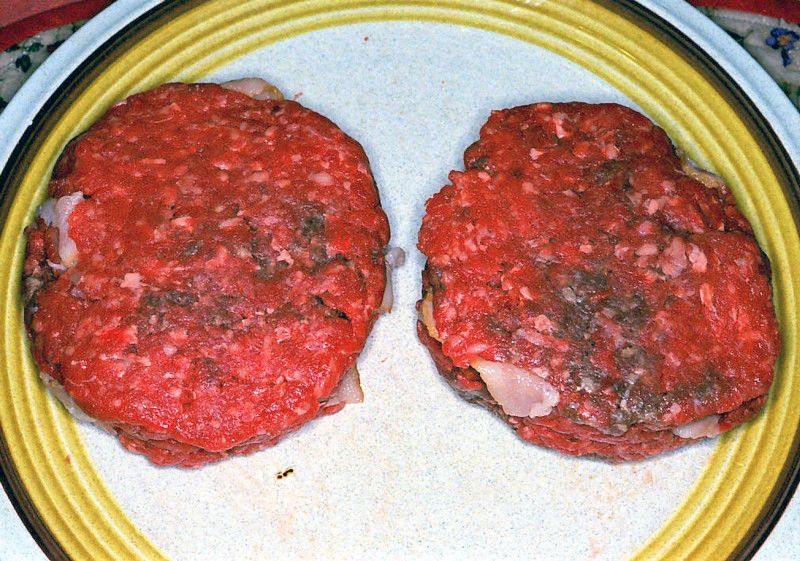 Just 'cause there's cheese inside doesn't mean there can't be cheese on top, right?
I cooked the burgers (85/15 beef) over indirect medium heat for about 20-25 minutes and then finished them over the coals. Most of the cheese stayed inside but a little did try to escape.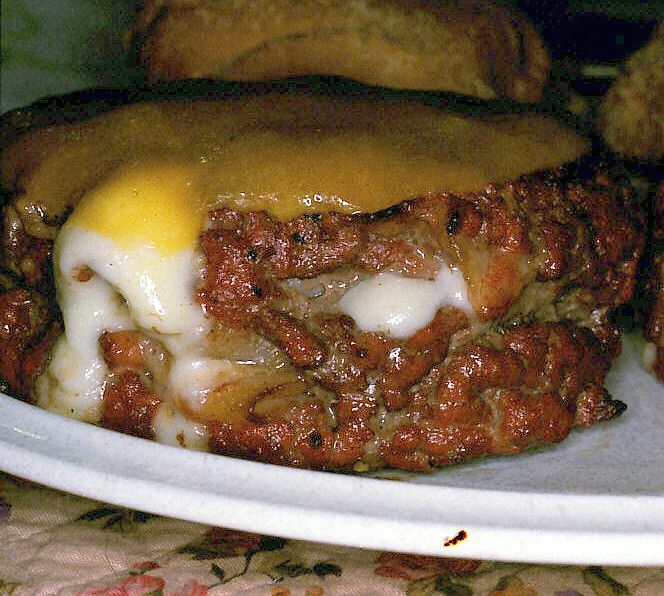 The final results. I did get just a hint of a smoke ring and the bacon added a nice touch of smoke and salt while helping to keep the burger moist. They were hardly any more work to make than a regular jucy lucy and I'd definitely cook them again.
Brad