I had one last sirloin tip roast in the freezer so over the weekend I thawed and cooked it.
I was all set to use a Dijon mustard when I came across a little jar of specialty mustard that'd been hiding in the fridge for a few years.
After salting the beef I grated 4 small garlic cloves and ground some pepper into the mustard and smeared the paste over the meat.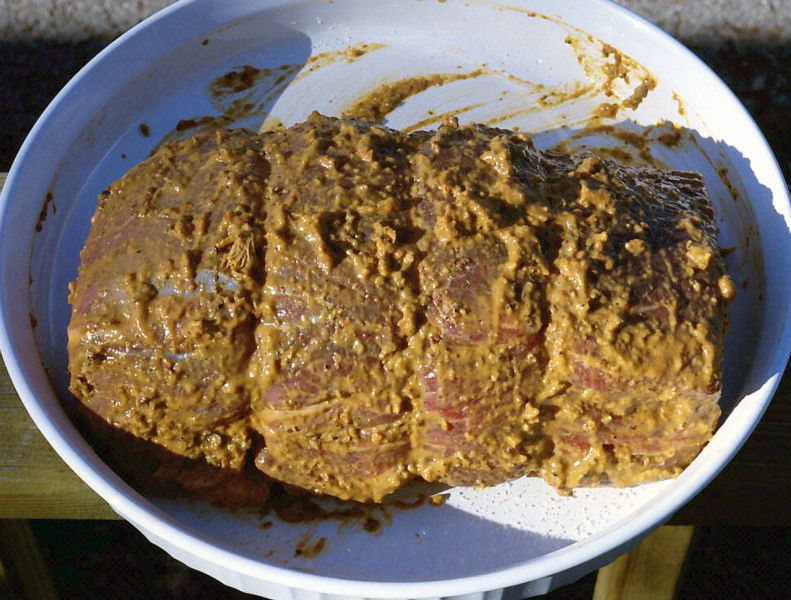 My current favorite way to cook a boneless roast is to use the rotisserie and this time I stuck with hardwood briquettes.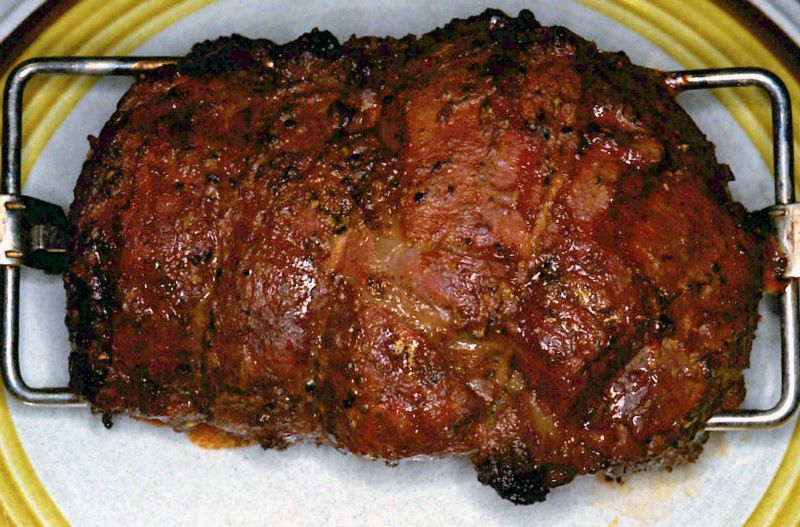 A lot of juice came out after a 15-minute rest.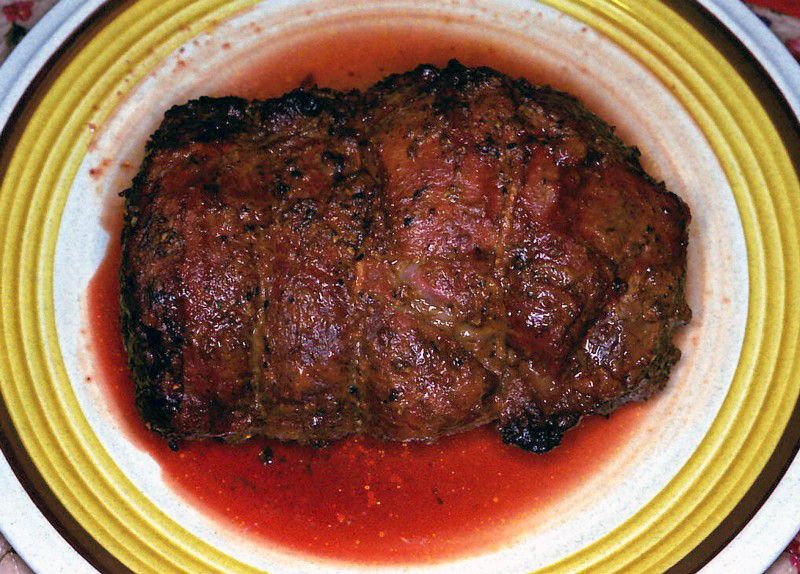 I had taken it off the grill after it reached 120-125 and it had great color.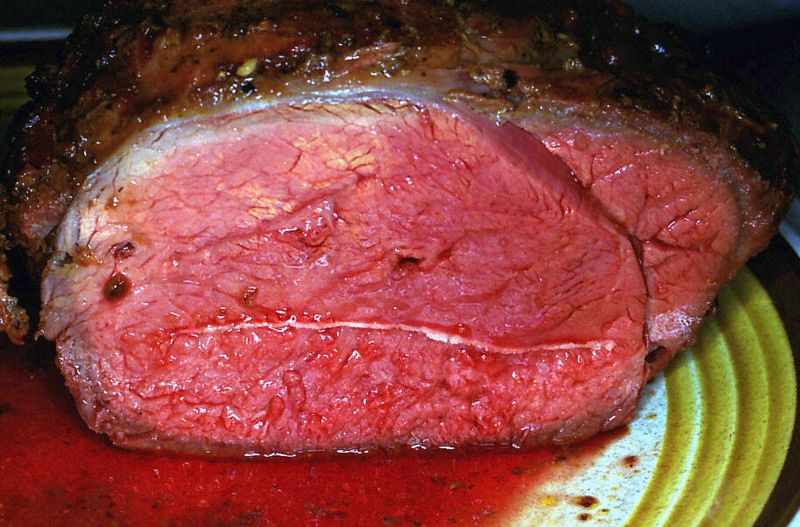 Ordinarily I'd make a horseradish sauce for beef but the mustard added a nice spiciness so we built our sandwiches with just mayonnaise. The buns were fresh kaiser rolls from the grocery store and they made a big difference.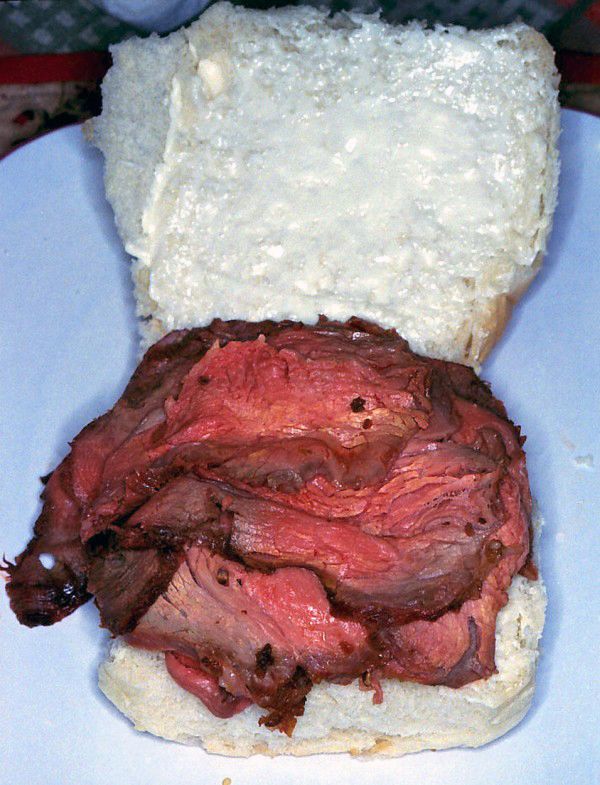 It's always nice to be able to make something good from ingredients that are already on hand.