After seeing some of the Canadian Bacon posts recently, I decided it was time I made some more. I used the basic Buckboard Bacon cure and rubbed up three nice loins last weekend. Pulled them out of the fridge and soaked in water for about 1 1/2 hours and then let them air dry. I put them on the Large BGE Indirect with the Guru set at 200 and raised the temp to 225 after the first hour. I pulled them when internal temp was 150 and the whole cook took about 2 hours or so. These were my best attempt at Canadian Bacon so far and I will have lots to last me the winter. Here are some pics:
Loins after soaking and laid out to air dry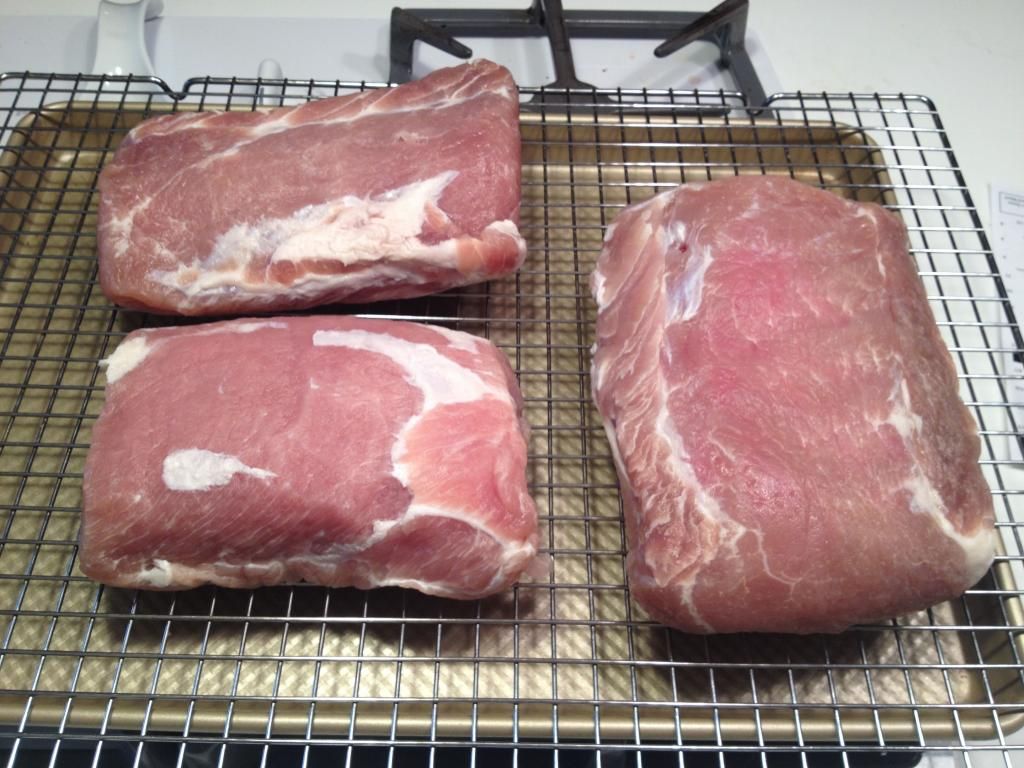 On to the Egg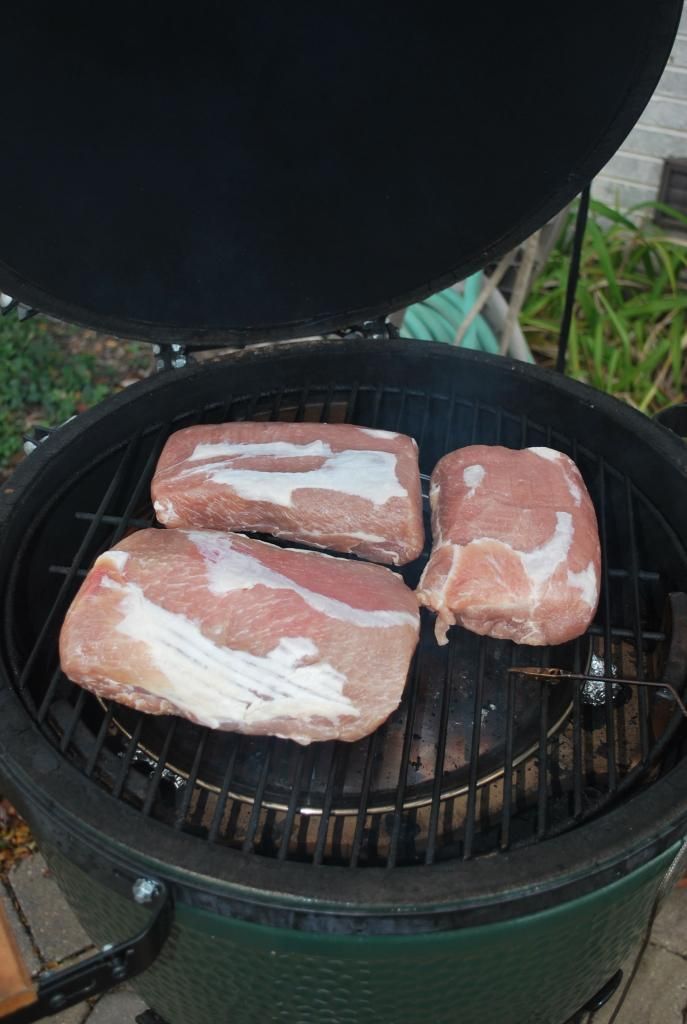 Done and Resting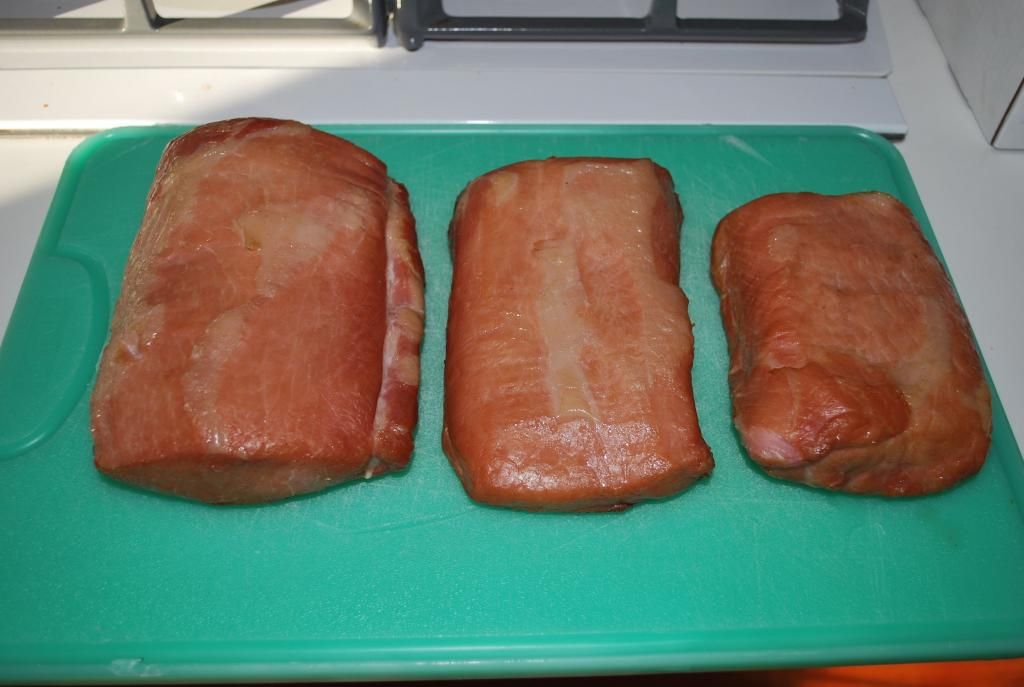 Sliced up and ready to pack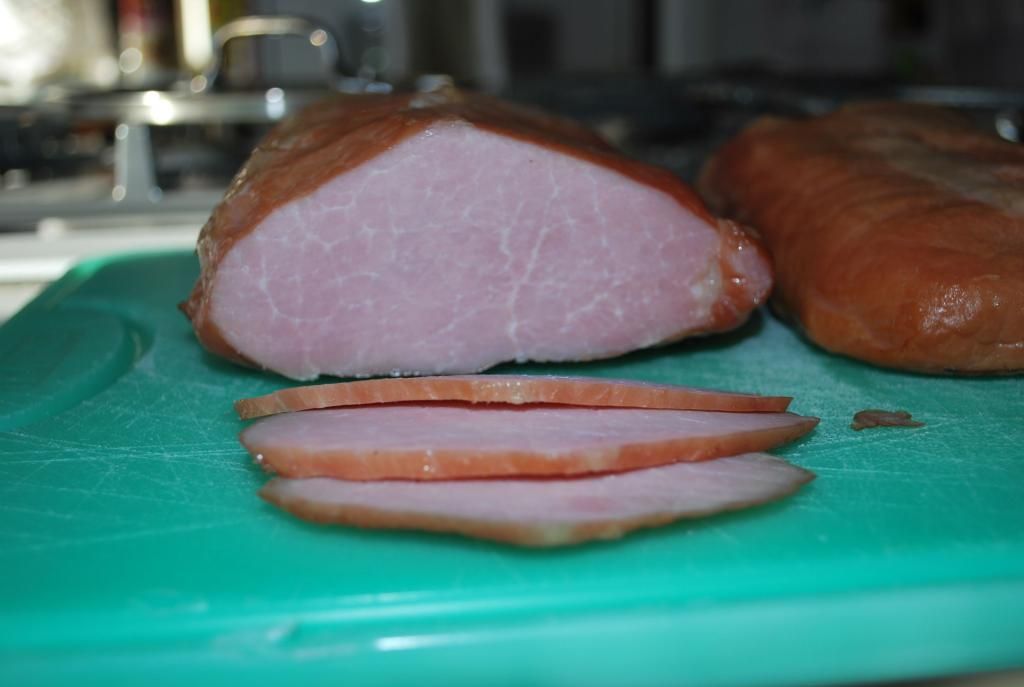 All packed for the freezer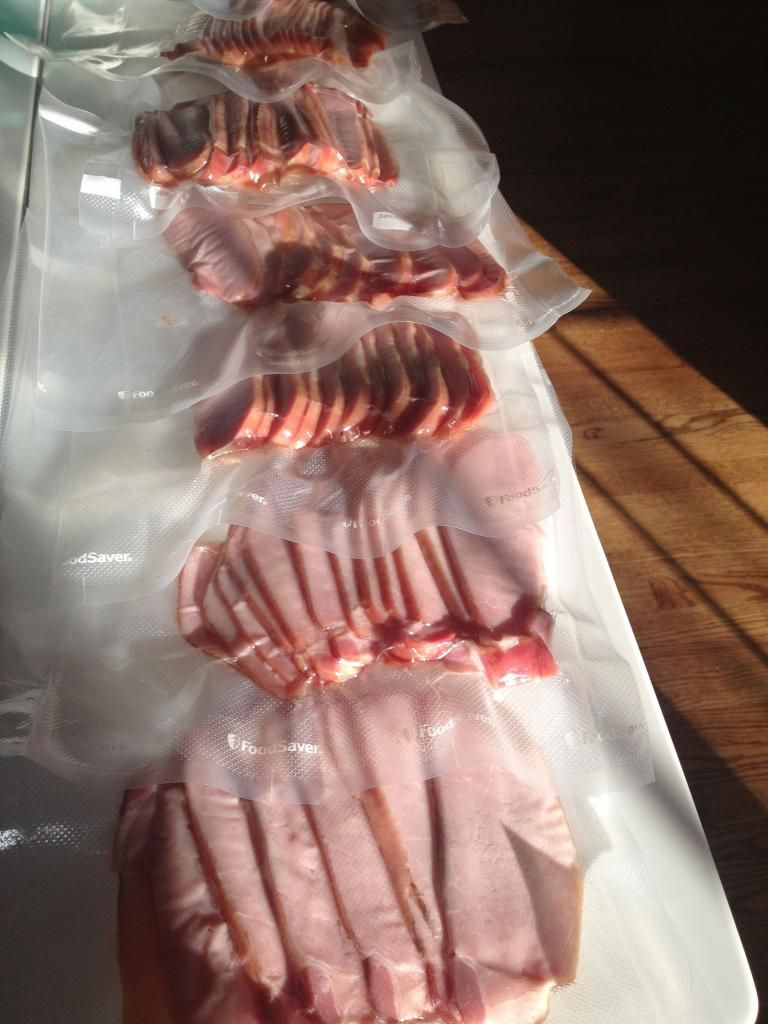 Very easy to do and tastes much better than anything you buy in the store.