I wanted to brine some pork sirloin chops but wanted to use something other than herbs. I finally decided on tomato juice so I used equal amounts of V8 juice and a hoppy Wisconsin microbrew, and added a tablespoon of table salt.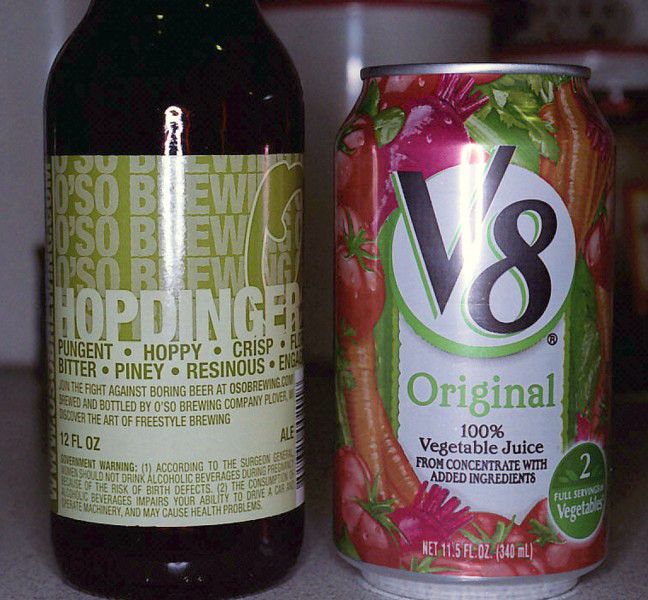 I put the chops in the brine Sunday night and took them out Monday afternoon.
Got some really nice cast iron grate marks!
The flavors of the V8 and the beer were actually pretty noticeable and the chops were nice and moist. My understanding of a tomato-based chelada is that the usual beer is a lager and I think that might've been an even better choice.
Brad