With the wife away, I decided to restock the freezer and I cooked Chuck Roast to make Shredded Beef for tacos followed by an overnight cook of pork shoulder.
The meat was approximately 10# in 4 pieces. I was amazed how long it took to cook although it did stall for about 4 hours and was finally done after 10 hours total.
I made up a basic rub with the following: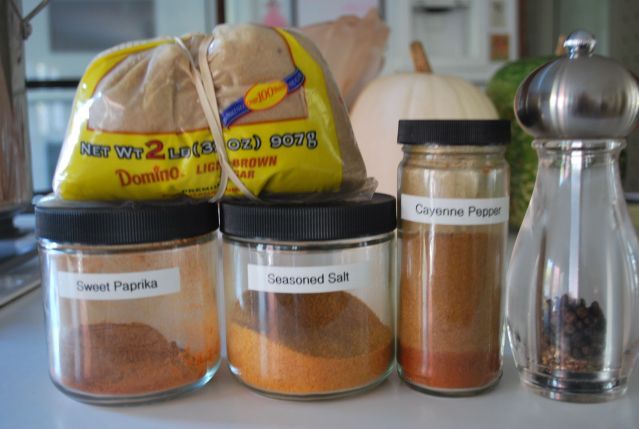 Here's the beef rubbed and ready to go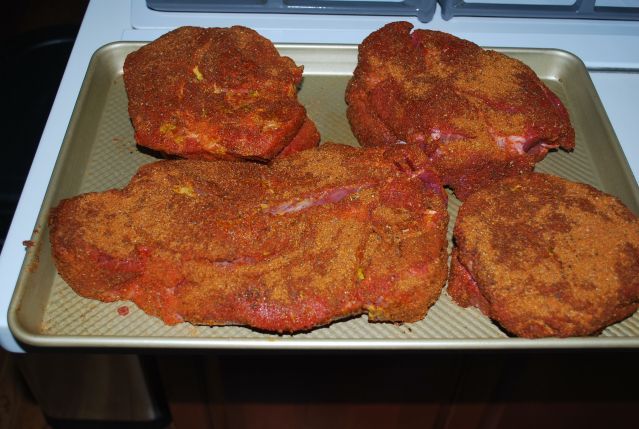 On it's way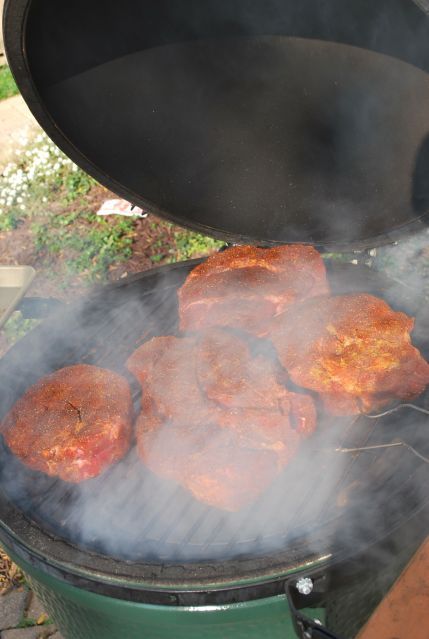 Ready for the foil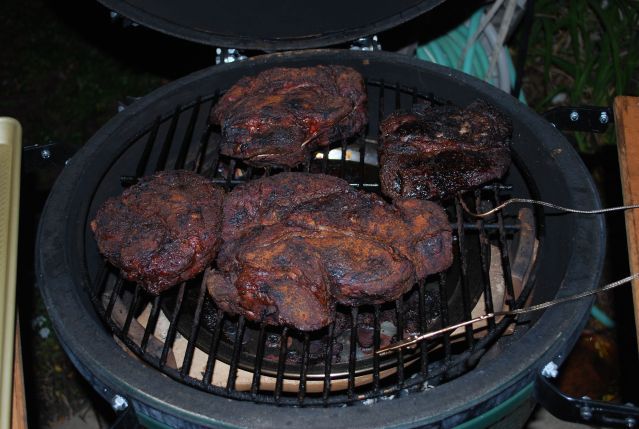 With the Jalapenos, Red Pepper and Onion in the foil. Little bit of beef broth also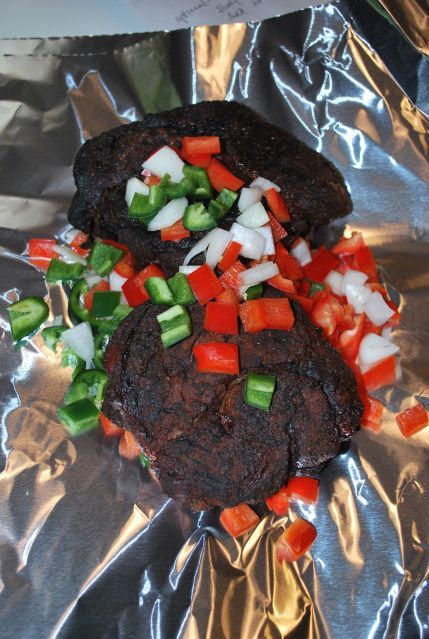 Here is the Beef pulled with the vegetables from the foil mixed in.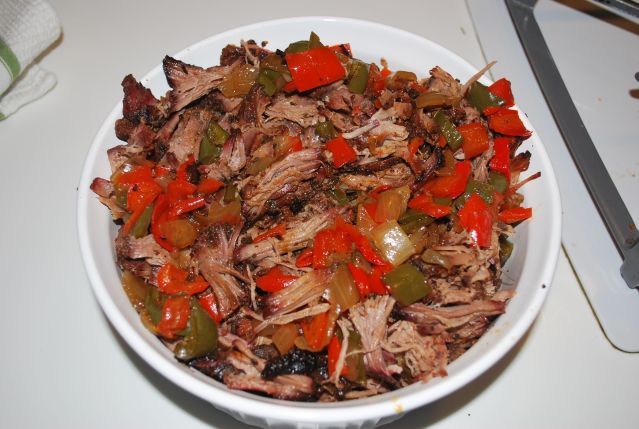 The Beef took forever to cook and even thought I pulled at about 208, I found it very hard to pull with a low yield. Not sure if it was worth the effort although it does taste good.
Here are the pork butts rubbed and ready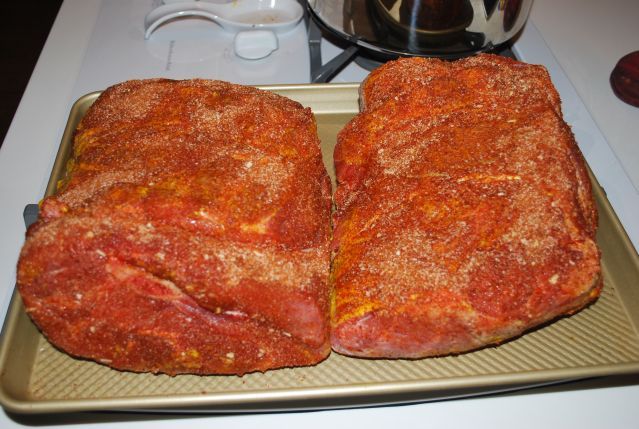 Butts are on
Butts done
All pulled. Tastes great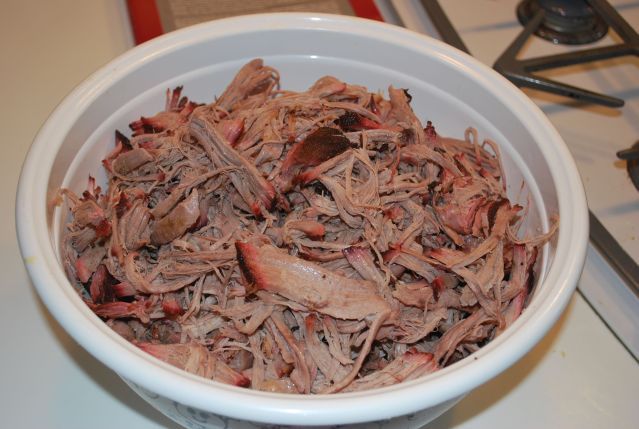 This was a long cook lasting from 2pm Saturday until the butts came off around 9am this morning. I am now fully stocked for the cold weather coming up.