I was due for this, and what better a time than a supersports weekend?
First task was to make the little baseballs... I mean meatballs. Mix the ground beef with all the goodies like bread crumbs, Italian seasonings, parsley, crushed red pepper, etc. They handle real nicely when you get the bat... I mean the skewers on them. And it's off to the pit to cook them indirect.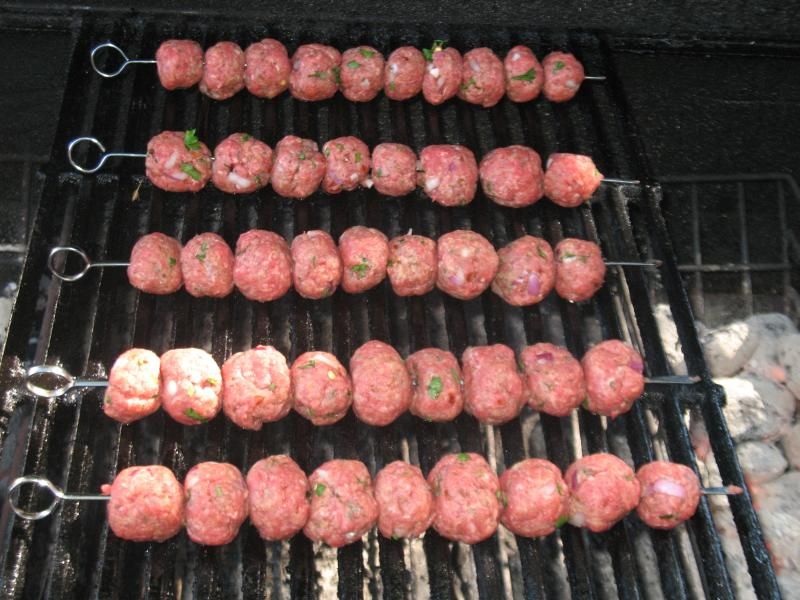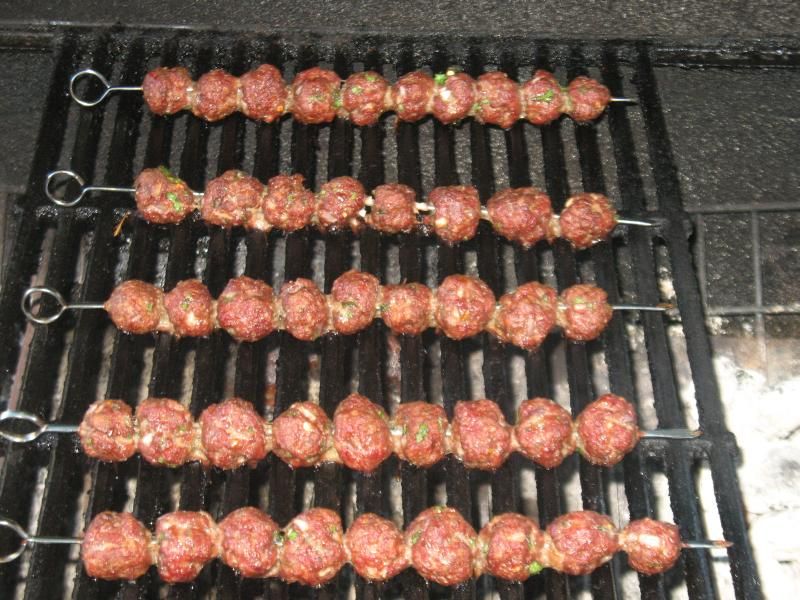 Now they're ready to finish topping my pizza. Once again, I made a 100% whole wheat dough, with homemade sauce, and Moozarella. Used my GraniteWare pizza pan to hold it. Switched over to a direct heat, but I made sure to get my hickory smoking first to enjoy that woodfired flavor.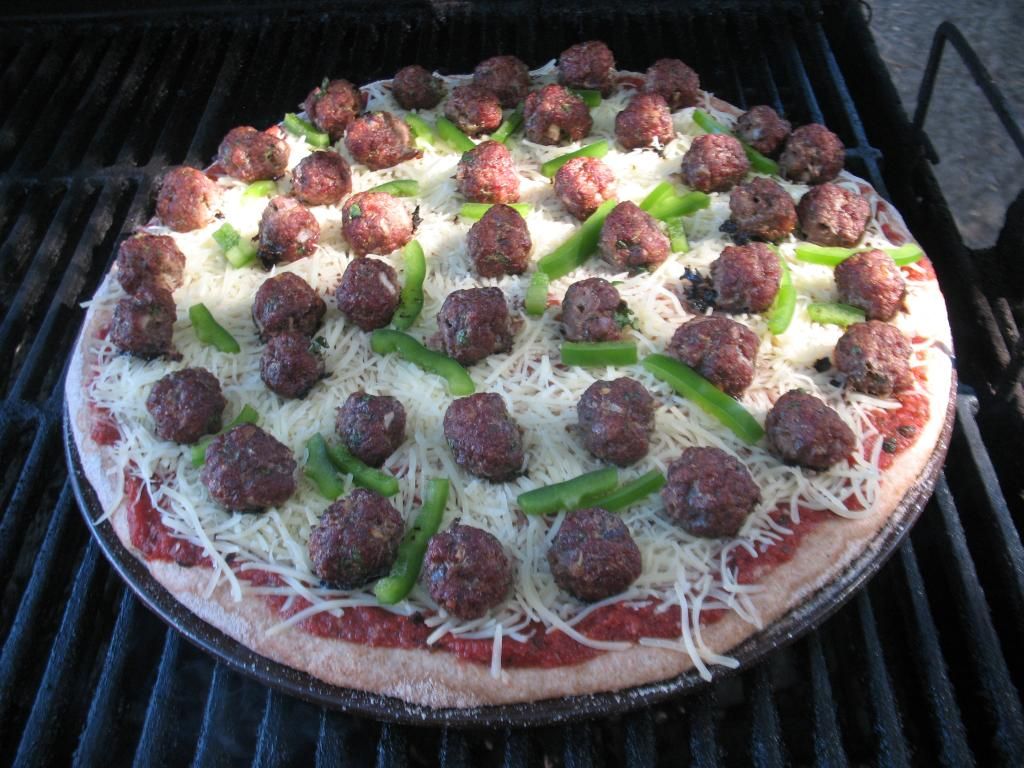 It does not take long at all to cook with the GraniteWare. In fact, I done overdid this one a tad-- call it a "Pumpernickel" crust if you like
, but you know what?-- It didn't matter! To my surprise, it was still quite the treat, and I had no regrets. I guess it's kind of like some people like a light toast, while others like a really dark toast.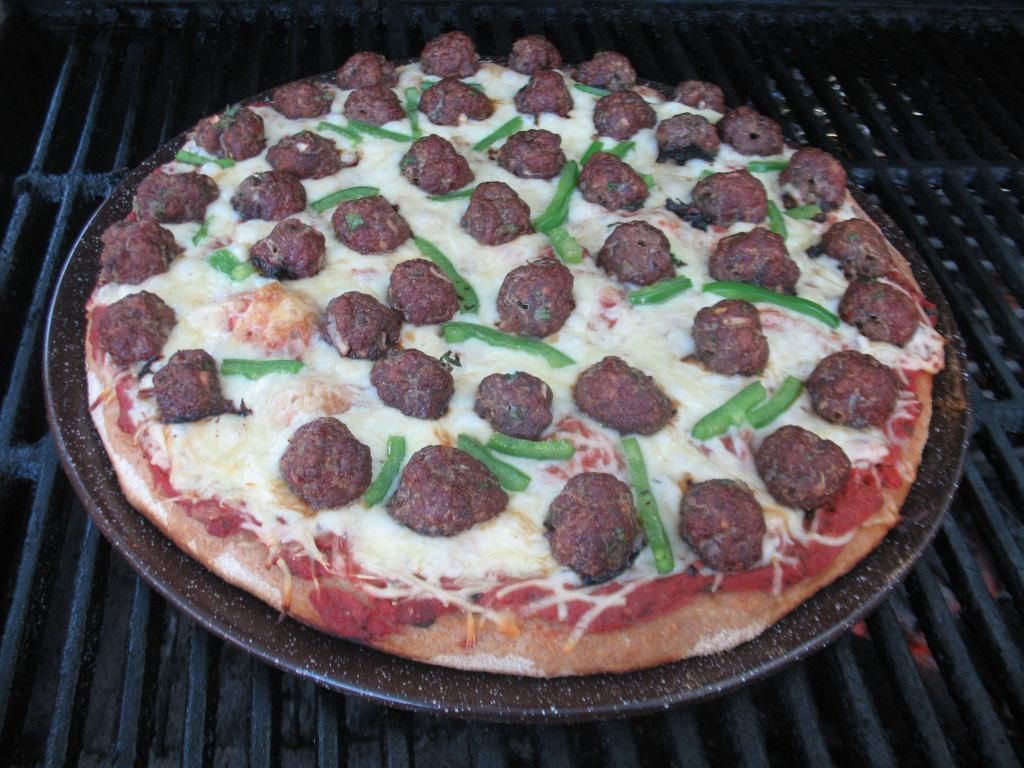 Here is a closer look. Oh yeah, I got a few bell pepper strips on there too. Mmmm...meatballs on a deep crust!