A friend of mine brought me some mustard sauces from the American Royal so last Tuesday I used them and a little white wine vinegar to marinate some pork chops overnight.
Because they were fairly thin it didn't take long to cook them, and the cast iron gave them some good grill marks. I liked the flavor of the sauces and because one of them is spicy the chops had some good but not overpowering heat.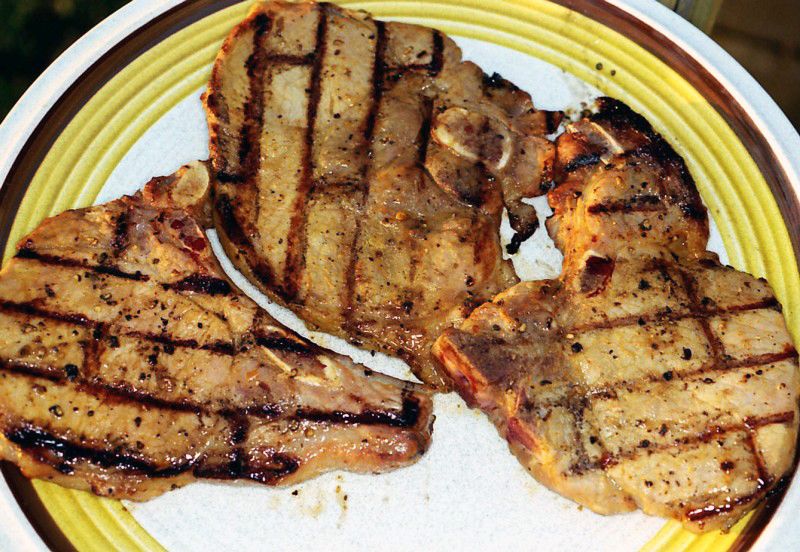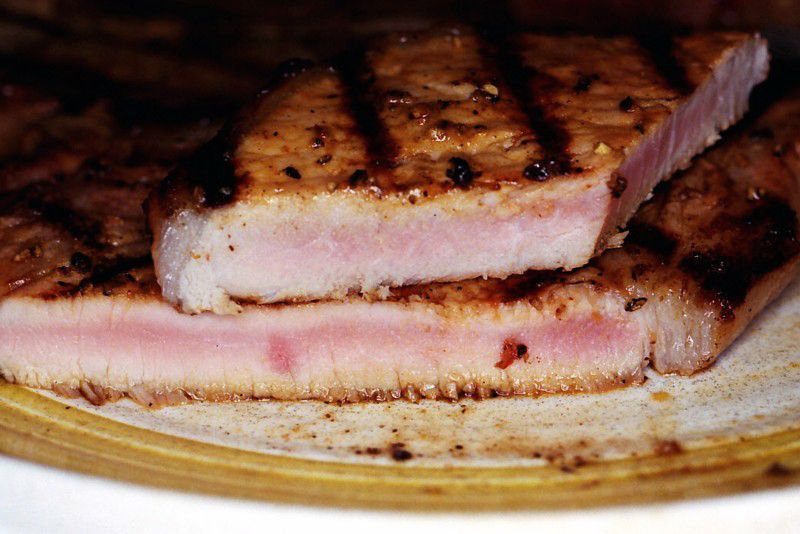 I've been on my own since the middle of this week and last night I decided to save a little money and eat in, so I stopped on my way home from work and picked up a pork steak and a twice-baked potato.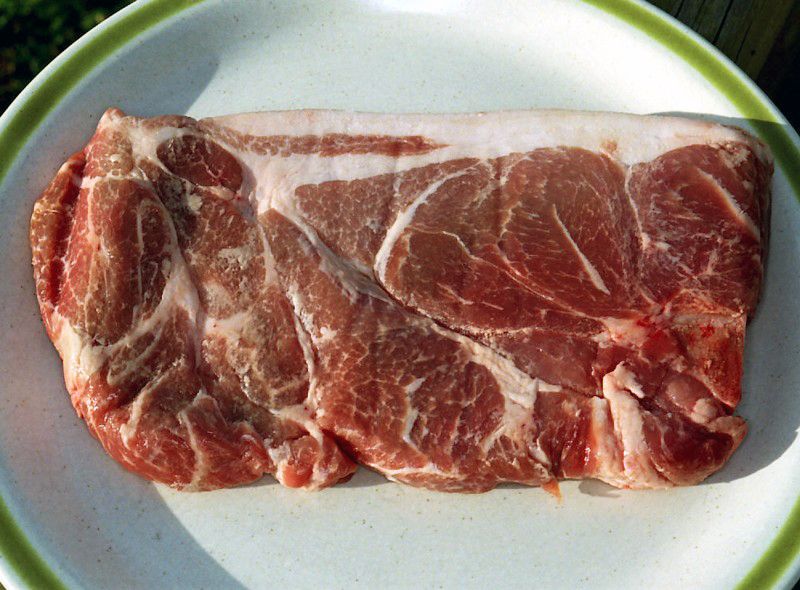 I put some garlic powder on one side and some onion powder on the other, and then I added some soy sauce to create a wet rub.
After letting the steak marinate for a bit I put it on the grill over some Kingsford Competition briquettes left over from baseball tailgating this summer.
Oops! I cooked the potato a bit too much but it was still good. The combination of garlic, onion, and soy has been one of my go-tos for years but prior to last night it had been a long time since I'd used it, so it was a nice decision.