I feel like Brad and I were on a similar wavelength recently. In fact, I also had to do a little experimenting, though not necessarily by choice. I got a great buy on a boneless chuck, and seeing I needed a new supply of meat for my tacos... .
And so, I got busy slathering the meat with some good ol' basic mayo. Seasoned it very generously with coarse ground pepper. Man, does that ever work wonders, like, for instance with pastrami. Simple. Off to the pit.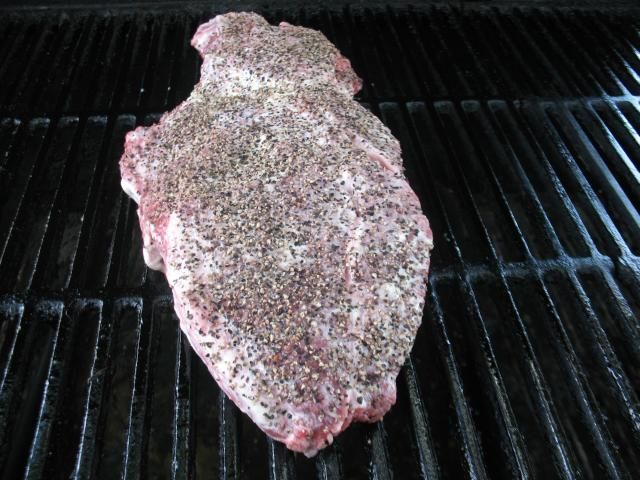 Got the hardwood charcoal goin' in the smoker along with some hickory. That hickory is especially intoxicating this time of year for me. Here is where my coerced experimentation comes in. I decided to foil this at a temp of 140, as time was getting too close to the baseball game and debate. No harm done! Phew!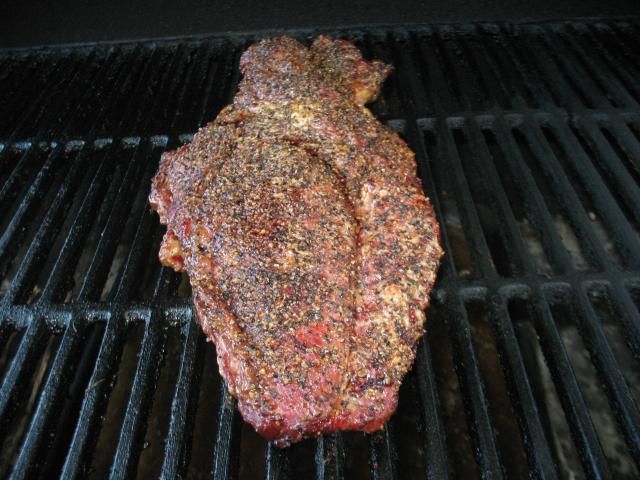 I don't know what temp to which it finally reached. I just went by past experience and feel. It pulled quite readily. Funny to me how it looks kind of like I cooked it inside out, like an inverted medium rare. That wonderful hickory flavoring came through quite nicely. Now I'm happy as I can very easily reheat this meat in a really hot chile sauce with my favorite carne asada seasoning and make some top notch tacos.