I had a cousin come through Dallas last night and he crashed at our house. I thought I'd be a good cousin and show this Georgia boy how we do ribs down here in Texas. These ribs got a blend of 1:1:1 of Dizzy Pig Dust, Stubbs Rub and Fiesta Rib Rub. I came up with this concoction awhile back when I was going to make ribs and realized I was just about out of Dust. Mixed them together and really like the combination so I've been remaking it and using it on other things.
Ribs went on around 3 at 250 using a mix of hickory chunks and cherry wood chips. Used an old rib rack that I've had for years.
After a couple hours, once the ribs had started to form a bark, I pulled the rib rack and laid them out flat.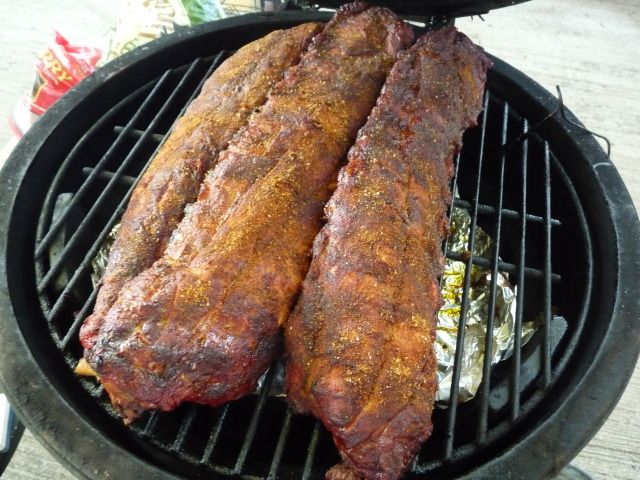 3 hours in, they got wrapped in foil with some butter and beer to braise for an hour.
After an hour, unwrapped them and put them back on along with a fresh sprinkling of some rub to set the bark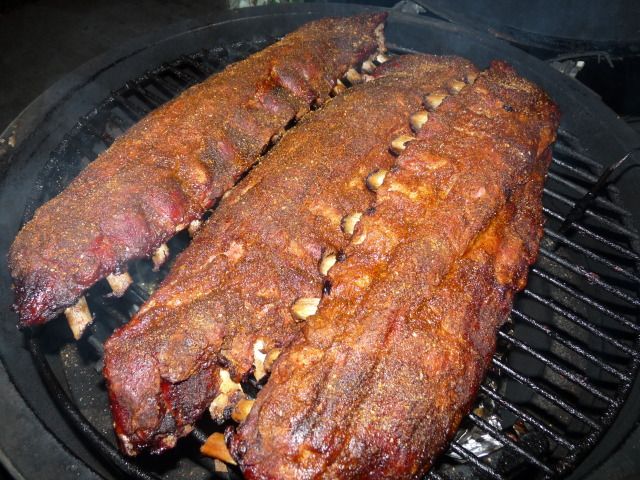 One rack was pulled after about 30 minutes (it was bit smaller than the other two and finished quicker), The other two went just about a full hour for a total of 5 hours.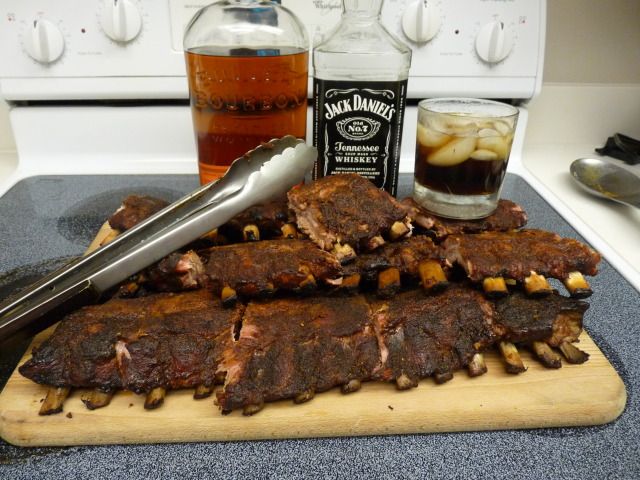 Not much of a smoke ring, but they were pretty tasty.
Smoking some ribs is always a good way to wrap up a week. Family, food and booze. Great Friday night for sure.