I'd been thinking about trying to make some shrimp burgers so last Sunday I gave some a try. I looked through my cookbooks and poked around the 'net but almost all the recipes I found included breadcrumbs, which I didn't want to use because I didn't want shrimp cakes.
I was up early so I hit a couple of grocery stores in an attempt to find STP-free shrimp, and eventually brought home three pounds that I thawed and peeled.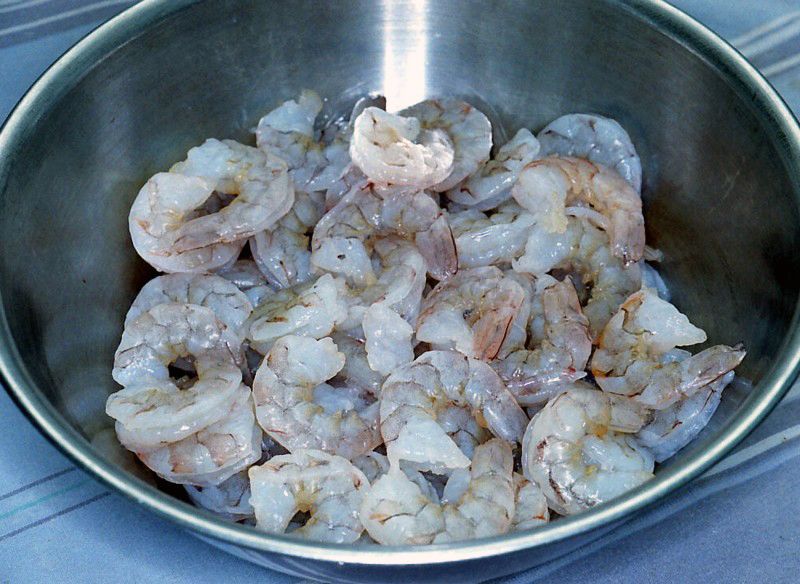 Back to the recipes...I found one that suggested that some of the shrimp can be pureed and used as a binder. Does it work? Yes indeed - shrimp puree can be used to make burgers, put up wallpaper, build a brick wall, and hold those ceramic tiles on the space shuttle. And it also sticks to cookware, as She Who Washed The Dishes informed me.
After lightly chopping about a pound I added some lime zest, garlic, and soy sauce...and completely forgot the fresh basil I had in mind.
After mixing up the glue I chopped the remaining two pounds more coarsely, mixed everything together, and formed the patties.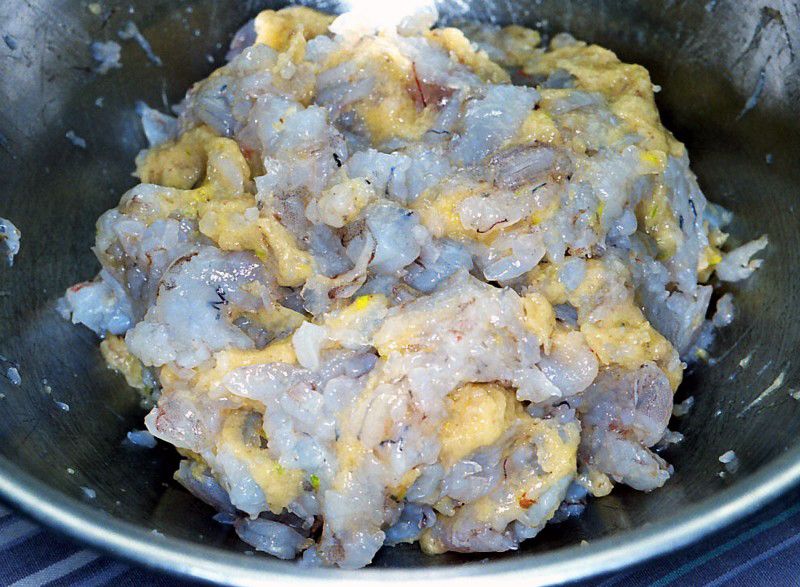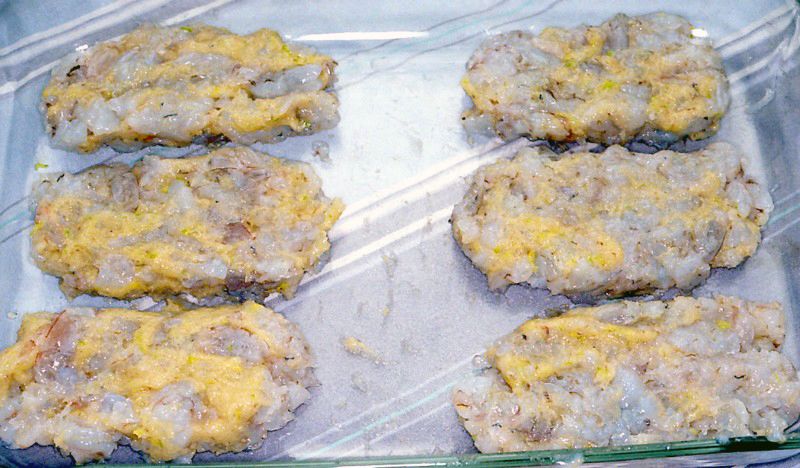 I was worried that they'd stick to the grill grate but there's an app for that: the grill basket that I'd been given a couple of years ago and never used.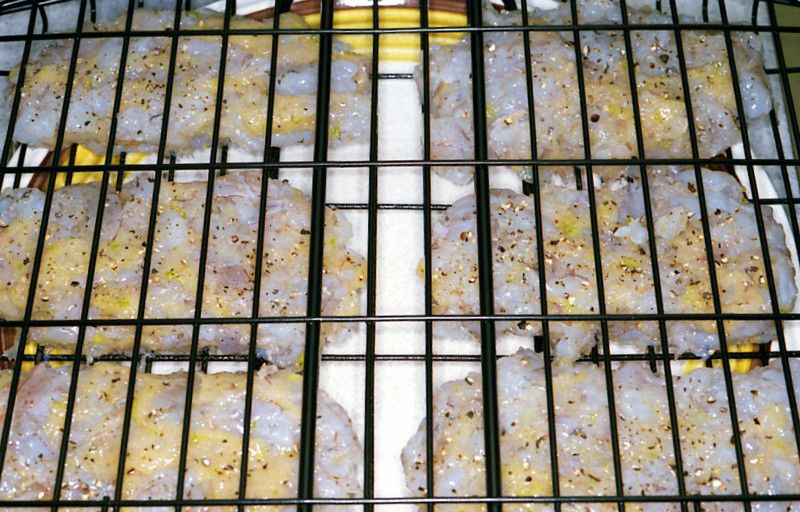 The basket doesn't have a removable handle so I put the 22" grate on the 18" Weber bowl so that everything would sit level, and cooked the patties until I thought they were done. I probably overcooked them a little bit but figured that would be better than undercooked because of the puree holding them together. As an aside, I'm going to keep this in mind for future reference when I want a hot fire and maybe just a little more distance between it and the food.
Mrs. Chicken's sandwiches always look better because she uses gross yet photogenic things like lettuce and tomato.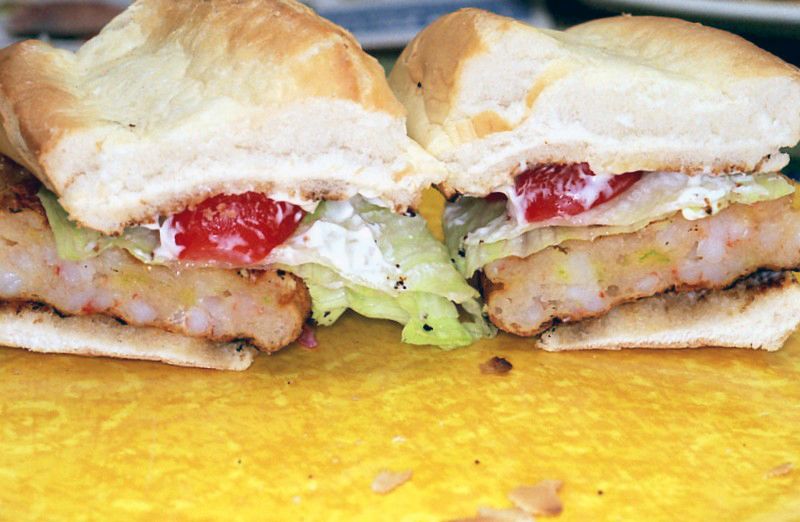 Overall they weren't too bad. They were just a little bit tough because I overcooked them and I'm still kicking myself for forgetting the basil, but the shrimp flavor was pretty good and the lime and garlic weren't overpowering. I'll make them again sometime...just as soon as I save up enough for three more pounds of shrimp.
Brad