...Or pork parmesan (in the style of Sorento). My favorite cut of chop is the rib end chop like I have here. The're great just grilled with some horseradish or wasabi on the side, but sometimes I like to dress them up to. And it's a great excuse to get my ol' Griswold skillet out to the pit as well.
First things first-- got to grill the chops and tenderize the sliced bell peppers and crimini mushrooms.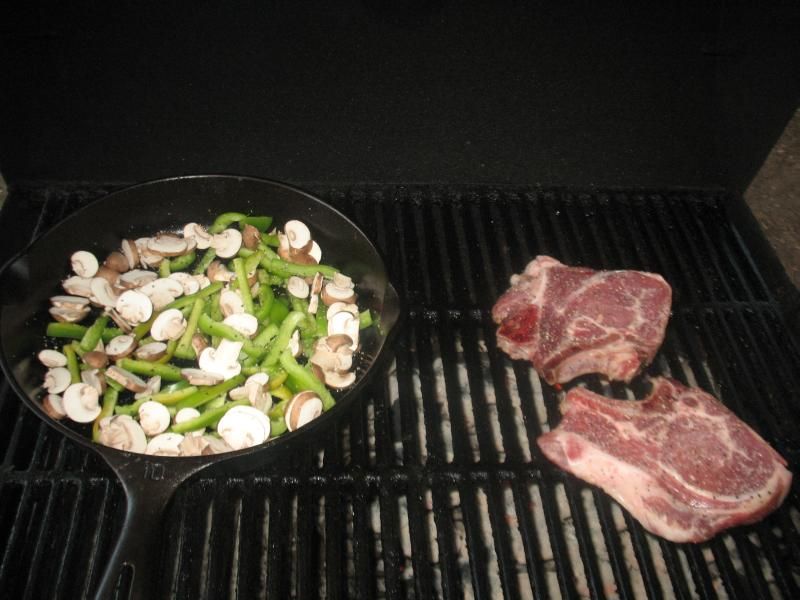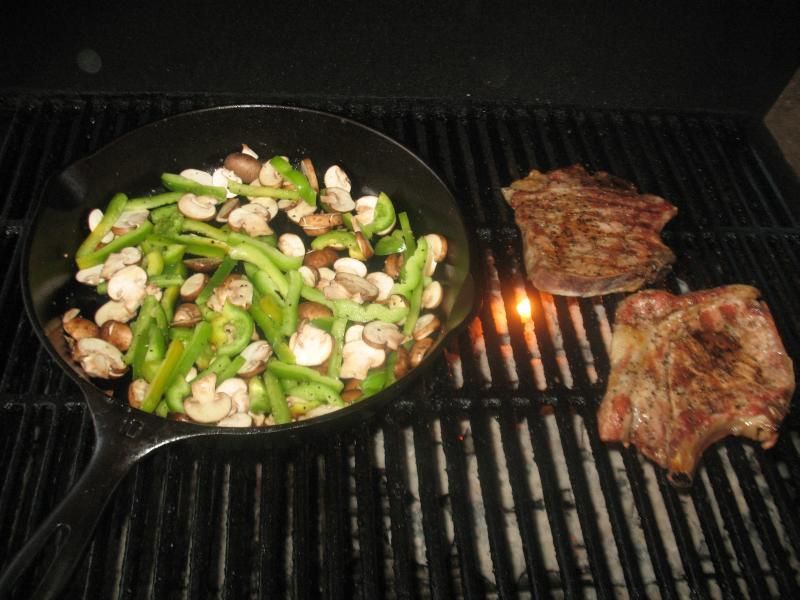 Time to put the chops in the pan and top with a tomato sauce and shredded parmesan.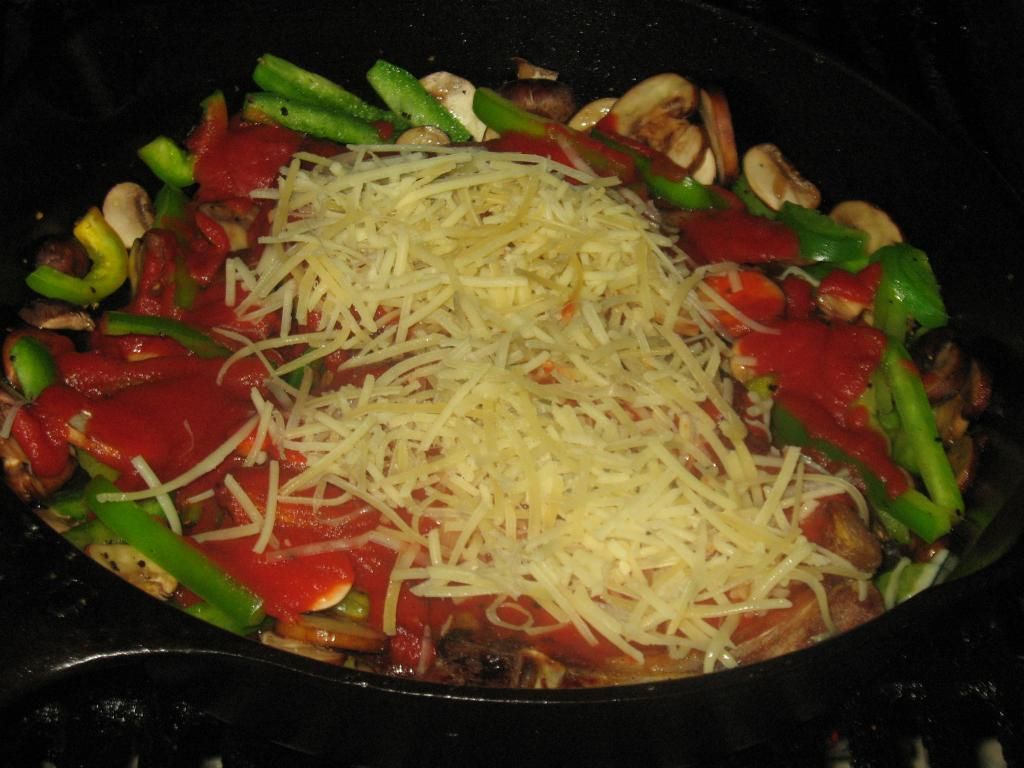 Will it all fit onto one plate? Now is a good time to season with your favorite herbs like oregano and basil, if you forgot to do so like I just did.
That recipe makes me think of pizza. Just cause I've got it, here is a pic of my previous night's dinner, a pork stew. I'm so fond of comfort food!