Last Saturday was my younger daughter's birthday and she requested steak for dinner so I went to the store and found a package of top blade steaks (AKA flatiron steaks IIRC).
I gave them a good seasoning with salt and pepper and drizzled them with olive oil before putting them on the grill over a mix of lump charcoal and windfall oak branches from the yard.
The steaks were nice and rare and we ate them with one of her favorites,
Ore-Ida Crispers!
fries.
The next day I finally got around to grilling the country-style ribs I'd thawed a couple of days before, using the
Country-Style Ribs with Oregano and Mint
recipe from Steven's aforementioned rib book. They're made with a 2-step process that starts with a rub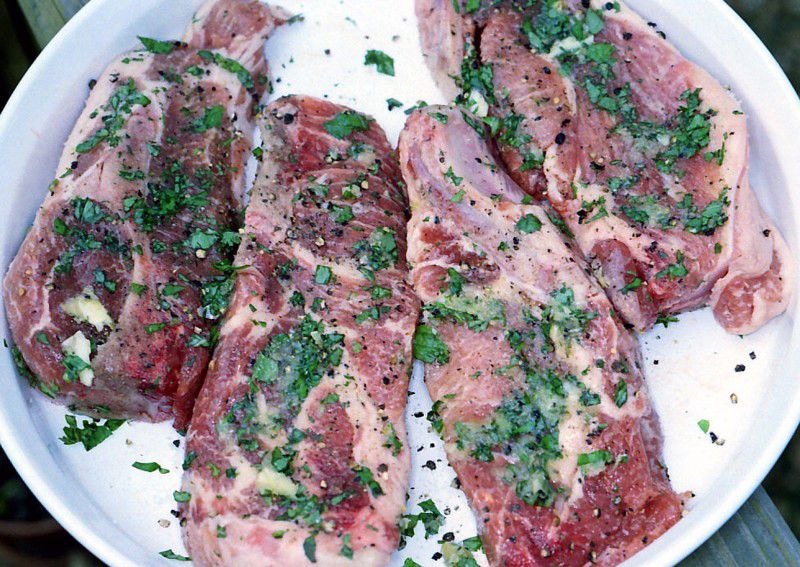 and ends with a marinade.
When I was growing up I never looked forward to my mom's CSRs (which explains why I hadn't eaten any for about 30 years) but these were totally different. The herbs and garlic added a lot of flavor and even though they were thoroughly cooked they weren't at all dry. I grilled them last Sunday morning and our initial plan was to just sample them because we were going to my parents' house for dinner, but we wound up eating 3 of the 4 for lunch.
I'd never cooked with mint before and I was a little concerned that the ribs might taste like a porky stick of Wrigley's Doublemint, but that wasn't the case at all.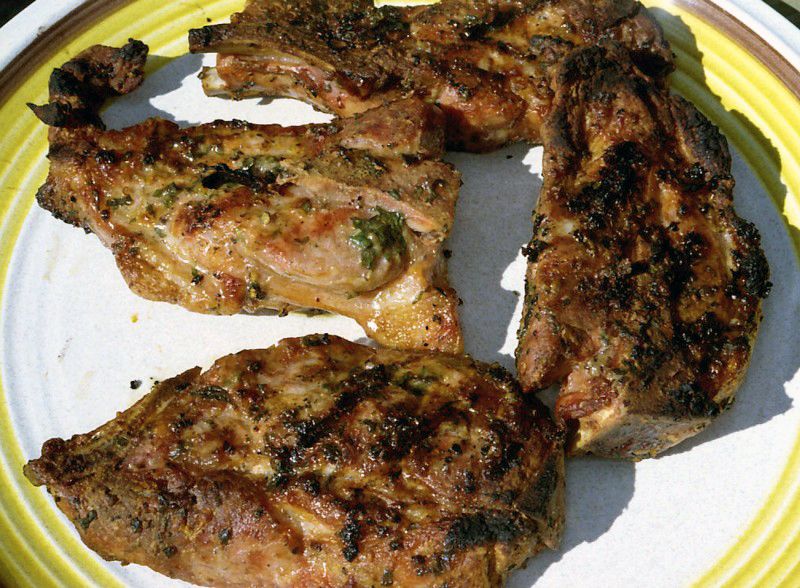 Brad