There has been a variety of yummy wing posts recently, so I thought I could share another version here. My brother had a hankering to try out a new recipe. He wanted me to dress these with fresh squeezed lemon, Lawry's seasoned salt and crushed red pepper. I was happy to comply. Got 'em seasoned to start on the grill.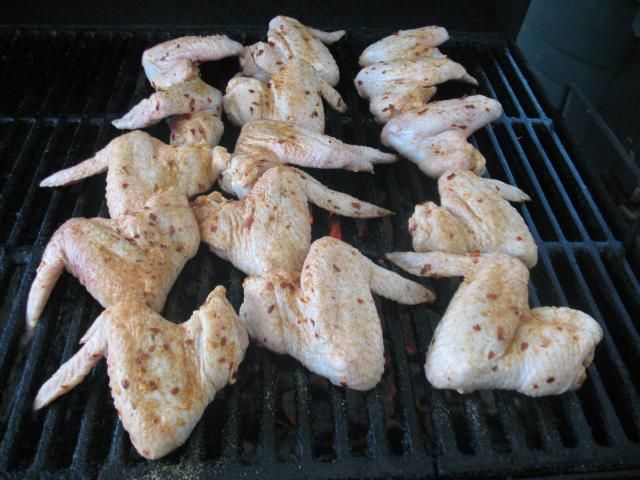 Cooked them direct. Got a little char going, and they're done.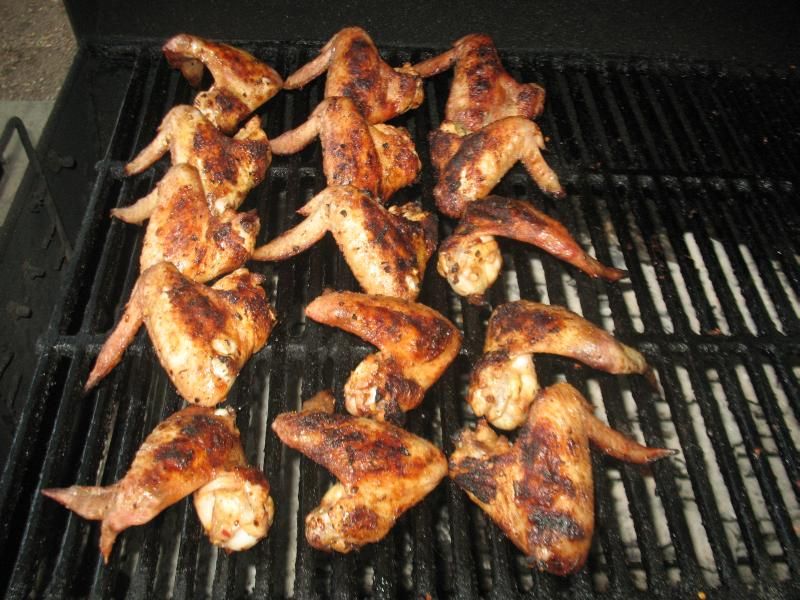 And now for the moment of truth. It may be hard to discern, but I plated these with a cucumber salad doused in sour cream, s & p, and some all-important dill. Very complimentary side for wings. Also had an avocado to complete the meal. These were really tasty! Just a little crushed red goes a long way in putting on the heat. My brother and I were quite happy about it.