Time to close out the summer and cover the pit, right? (NOT). Carne asada is just too delicious to pass up. And if you want to go the more classic and traditional route, flap meat is the ideal way to go. Check out this package
See the label? On a side note, check out the label== Notice this package came from a store called "Smart & Final." Well, some folks around here refer to this store as "Fart & Smile."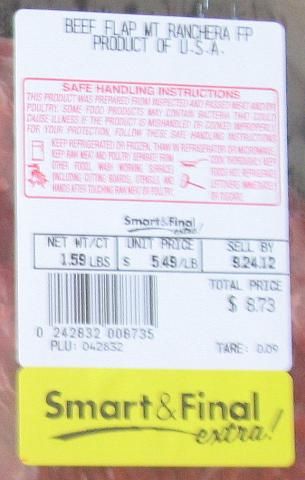 Anyway, on with the cook. First thing is to apply a generous rub of carne asada seasoning on the meat and let marinate in lime juice (in this case, I let it go for about 5 hours.
Off to prep the pit. I used all natural hardwood briquets, topped with mesquite lump for the authentic flavoring. Here I should mention that I go with the indirect grilling method taught to me by a friend who made the best carne in the world (in my thinking).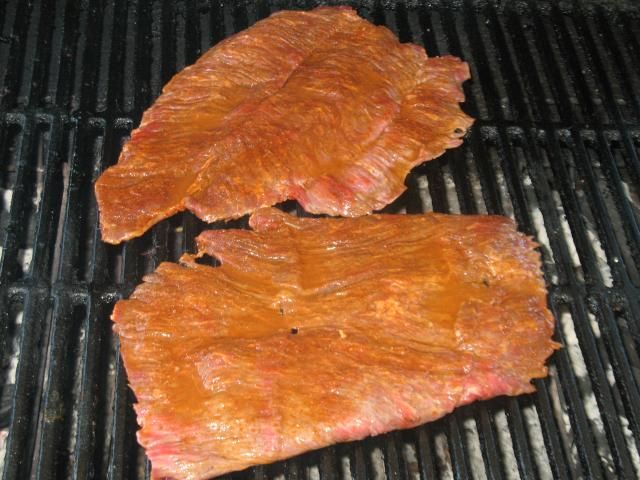 Sooner or later it's done.
Yay, eats time! Plated it up with homemade refried beans on a flour tortilla, and salsa, blue corn chips and avocado. I like to roll my beans up in the tortilla. Silly me took the photo before the final touch of shredded cheese atop the beans. Meal made for a lovely Sunday treat.