Jfm0830
had posted some pork t-bones either last week or earlier this week so when I spotted some in the store last Wednesday I didn't hesitate. I was looking for chops for the
Pork Chops with Herb-Garlic Rub
recipe from
Weber's time to grill
and these 1-1/4" cuts were perfect.
After 30 minutes in the fridge and 30 minutes at room temperature they were ready to go.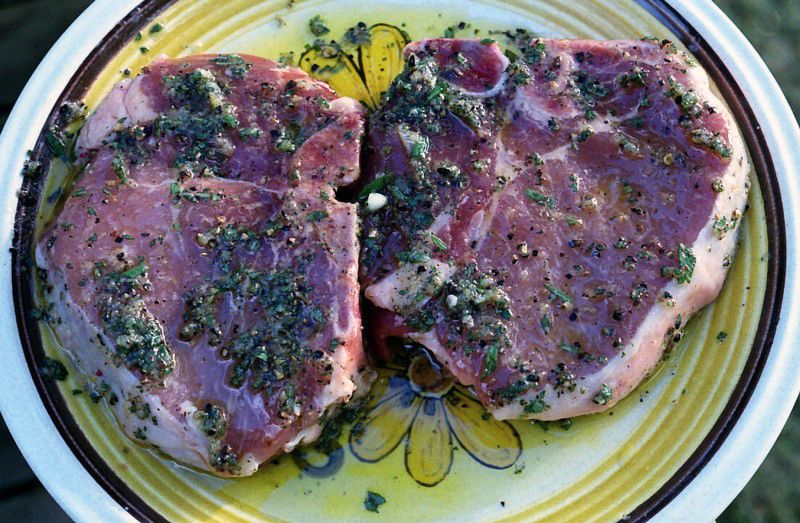 Lump charcoal and cast iron gave me some nice grill marks.
I was cooking for just myself so I skipped the side dishes and ate standing at the kitchen counter.
The chops were nice and moist with good flavor, and I had leftovers for lunch the next day.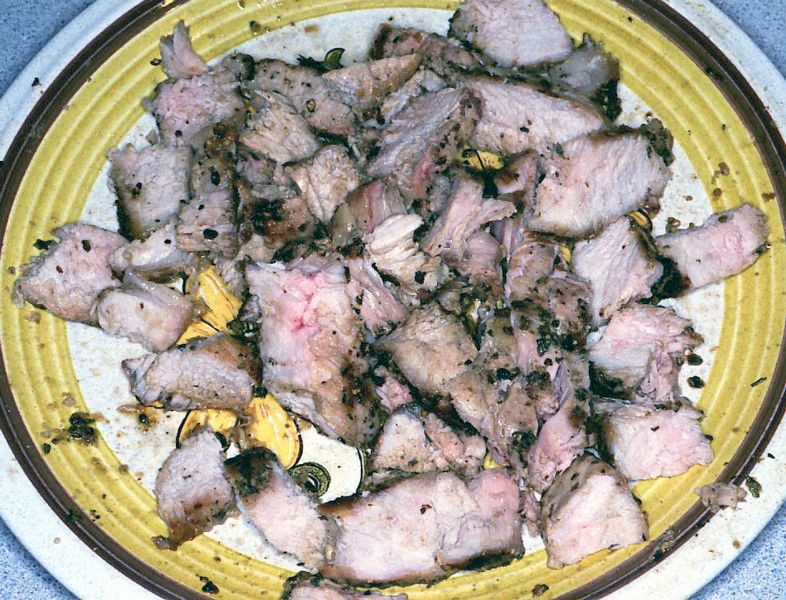 Brad