Been a bit slow at our house this week as far as cooking on the Egg. We've (and by we, I mean Mrs. G) done some dishes inside and we tried out a new to us Chinese restaurant last night. Earlier this week, Mrs. G was whipping up some white chicken chili in her crockpot. I decided that some cornbread would go nicely with it and since I've never tried cornbread on the Egg (and because the Egg was being neglected), I figured I'd give it a go. Fired up the egg at 450F with the placesetter legs down and preheated a 8" CI Skillet with a tbsp or 2 of oil in it while whipping up the cornbread.
If you could hear the sizzle as I poured this up...
I set it atop the 3 green feet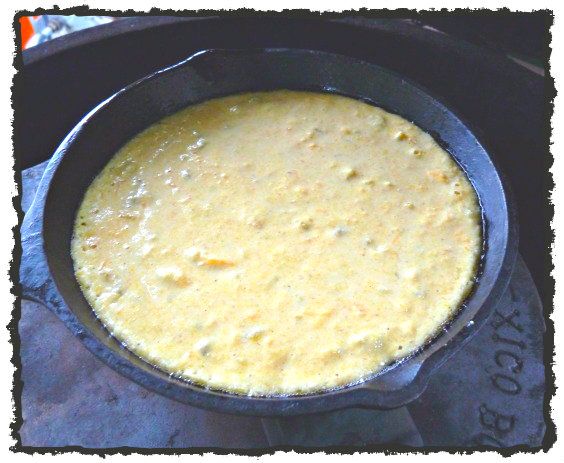 Let it go for about 20-25 minutes until a toothpick in the center came out clean
Sliced, slathered up with butter and served along with the chicken chili.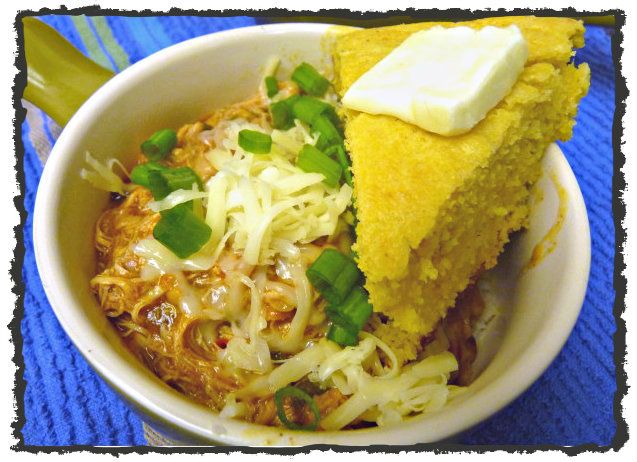 Was it necessary to cook it on the Egg? Not really. Was it fun? Sure was. Always good times cooking over charcoal. Unfortunately, the Egg will get neglected again tonight as we head on over to Addison for Oktoberfest, but I'll be looking forward to seeing what everybody else is cooking up this weekend.