I realized I hadn't made wings in awhile and I hadn't made plain Buffalo Wings in like forever, so I decided to make some up Saturday night to munch on while watching the Baylor game and later the UT game (it was until the last moment that I noticed Baylor wasn't even being aired
). When I ran the plan by Mrs. G, she insisted that I make some Piri-piri wings for her, those being her favorite. Who am I to argue?
Cooked these at 450 on the BGE raised grate along with a foil packet of taters. Wings took about 25 minutes, taters around 35, although next time I'd probably give them another 5 to 10 minutes. Used a few pecan chunks and some apple wood chips for some smoke.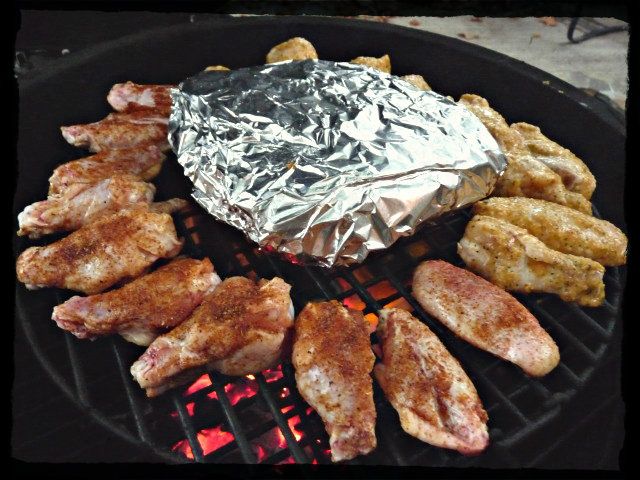 Served 'em up with some ranch to dip 'em in and some celery.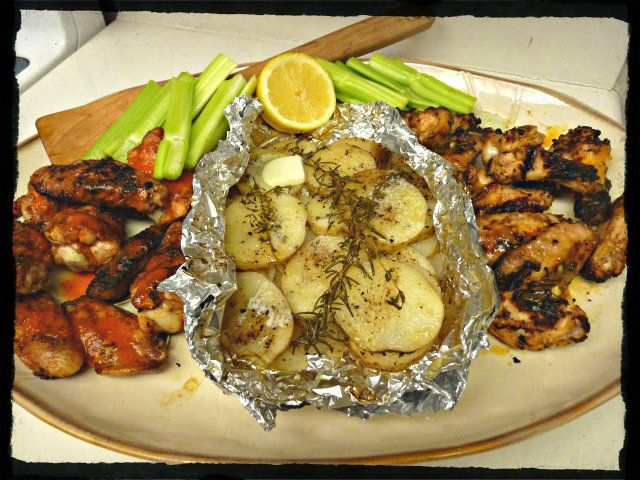 Not sure why it's been so long since I've made Buffalo Wings. Sometimes simple is better, but then again, the Piri-piri wings were pretty darn tasty, too. Wings, beer and football.....love this time of year.