Jim posted these last week and I knew that I had to try them out for myself. I won't get into much detail since Jim covered most of it, but I did do mine a bit different. I cooked mine at about 475 direct for about 8 minutes per side, turning 90 deg halfway through and pulled them when they hit 140 (not quite exactly 16 minutes). I did not do any portion of this cook indirect as he did.
Rubbed and ready to go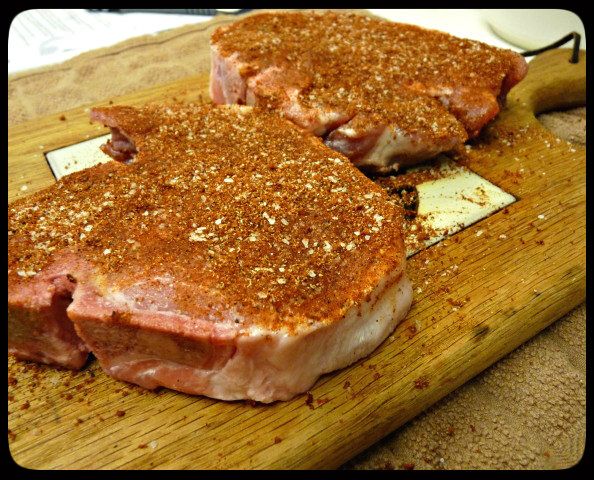 Resting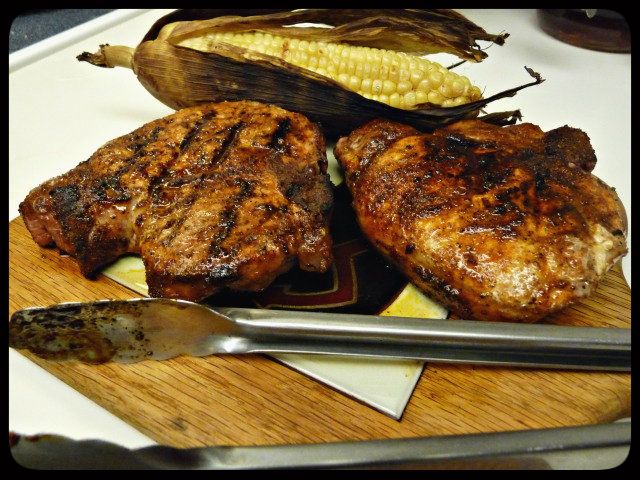 Plated up with Bush's Texas Ranchero beans and some corn on the cob.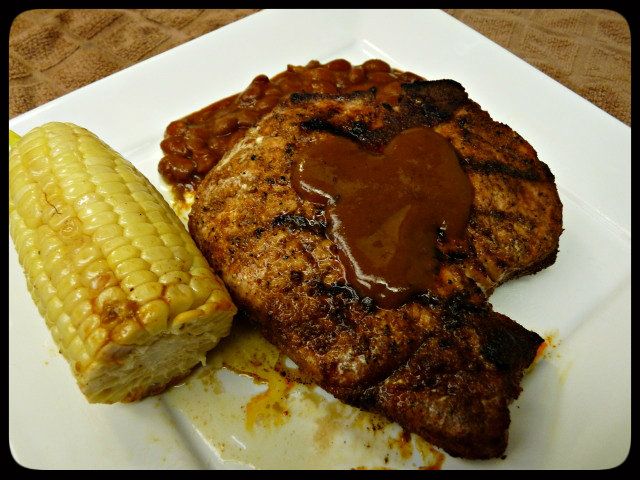 I'm not really sold on this recipe. Maybe if you like steak sauce, you'd like this more than I did. I'm not a fan of steak sauce, so I actually had to go buy some. By itself, I didn't care for the sauce at all. When paired up with the chops, the flavor of the sauce and the ingredients of the rub worked well together. Not sure I would make it again, think I'll save the bourbon for the cook (me). Mrs. G took one taste of the sauce and refused to put any on her plate. Not everything is for everybody, I guess.