On Sunday I grilled a chicken on the rotisserie but I changed things up a bit.
I started by roasting some garlic Saturday night and for some additional flavor I inserted a rosemary leaf into each clove.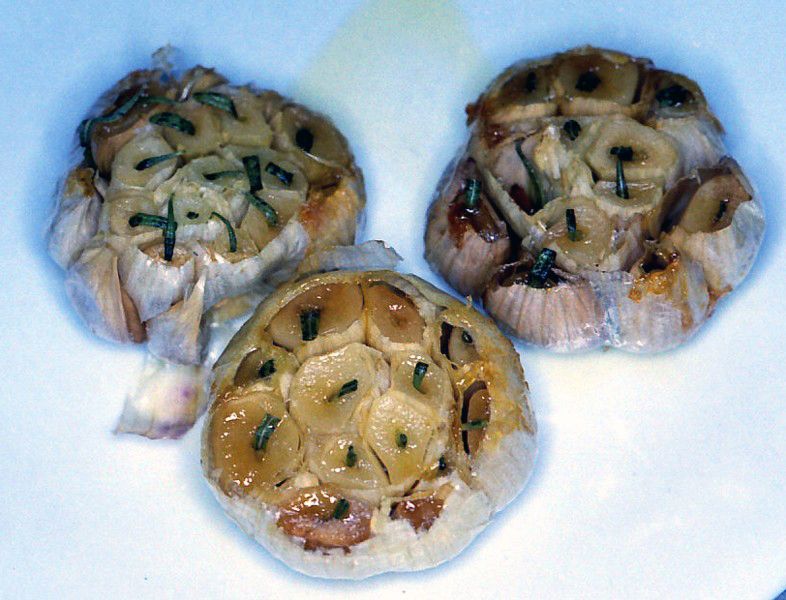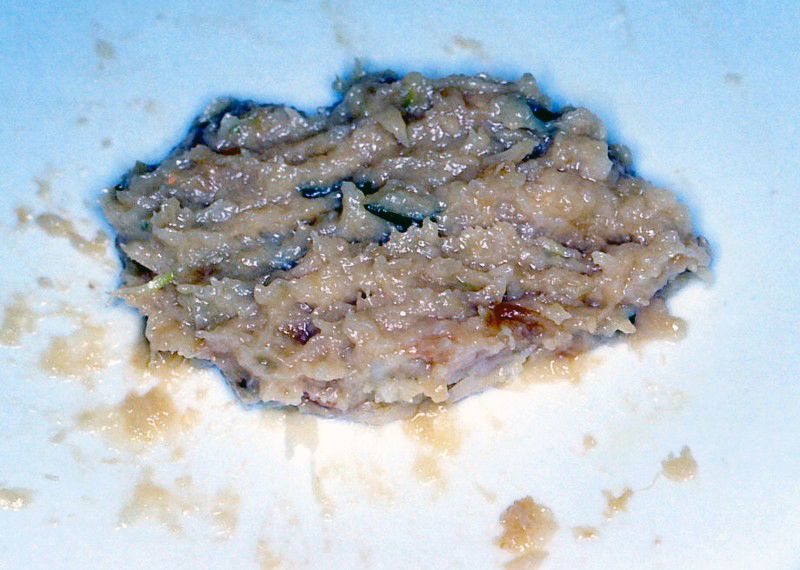 The chicken was a little under 4 pounds and I salted the meat earlier in the day so that I wouldn't need to worry about salting the garlic paste.
After putting the paste under the skin I let the chicken air-dry in the fridge overnight. Kinda looks like somebody sat on it!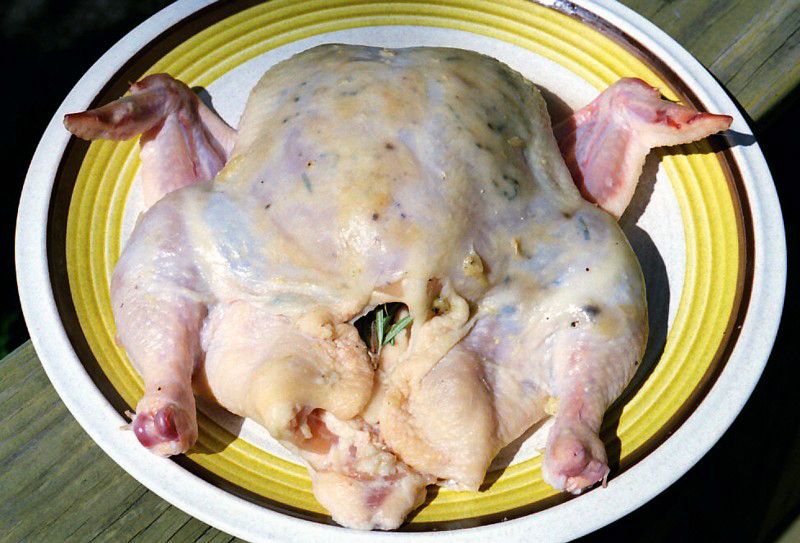 It took about 90 minutes to cook at 350-375 and I didn't use any wood, just lump charcoal. Since it was Sunday I put a little extra effort into the meal and added baked potatoes and some steamed cauliflower with cheese.
If I had used that much fresh garlic and rosemary the flavor would've been overpowering but since I roasted them first it was much mellower and not at all harsh, and there were none of garlic's well-known aftereffects.
I've been putting the leftover meat into pita pockets spread with mayo and they've been excellent.
Brad