What do ya do when you ain't got no ribs?-- Improvise! I do maintain a small cache of pork rib end chops in my freezer, as they are my favorite kind of chop. Thing is, I also have been having a craving for ribs lately (thanks to you guys). Hence I thought I'd give this a saucy try. Had to dust it with ground chipotle first.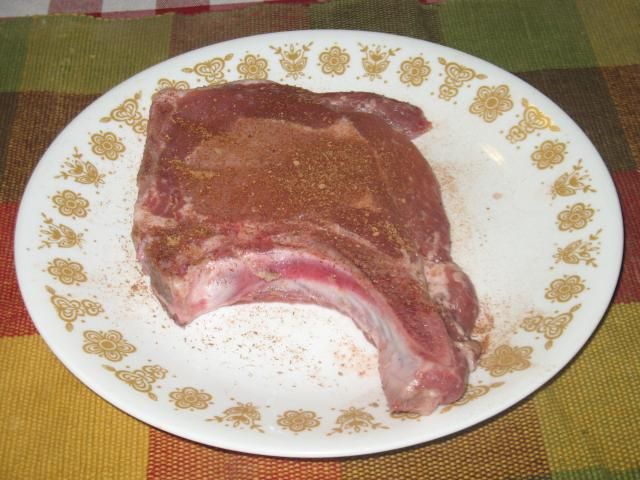 What do you say we also make this meal a little more interesting by bacon warping some corn? This is a high quality, thick, applewood smoked bacon from pigs that were allegedly raised with class. And it's not cured with any nitrates/nitrates for all the health conscious.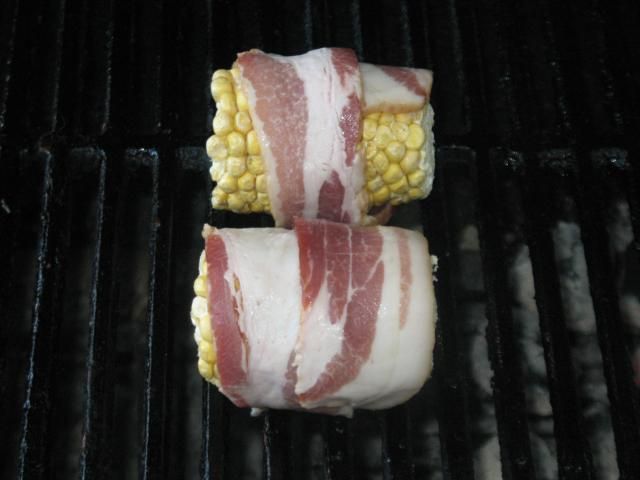 Ooops! Let's check on that chop before it gets sauced. (Or, is that before I get sauced?)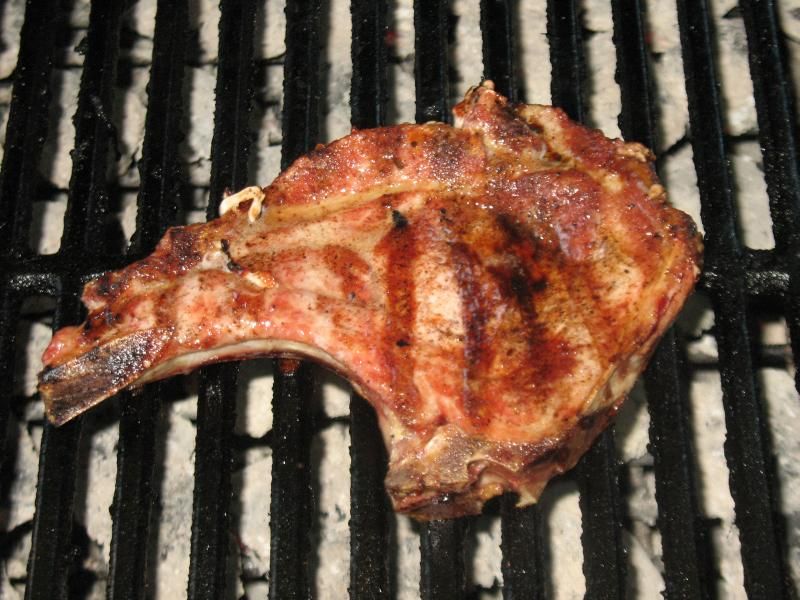 Time to plate it up. I include some pinto beans with jalapenos, and a quick slaw with cabbage, carrot, red onion, pepper, and celery seed with a mayo based sauce. This meal would have been ideal for me for my San Diego Chargers games. Guess I'll just have to do it again!