Mrs. SC had requested pulled pork for Labor Day so Saturday I bought a 3-7/8 lb. butt at the store and Sunday I prepped it with a mustard slather and some rub.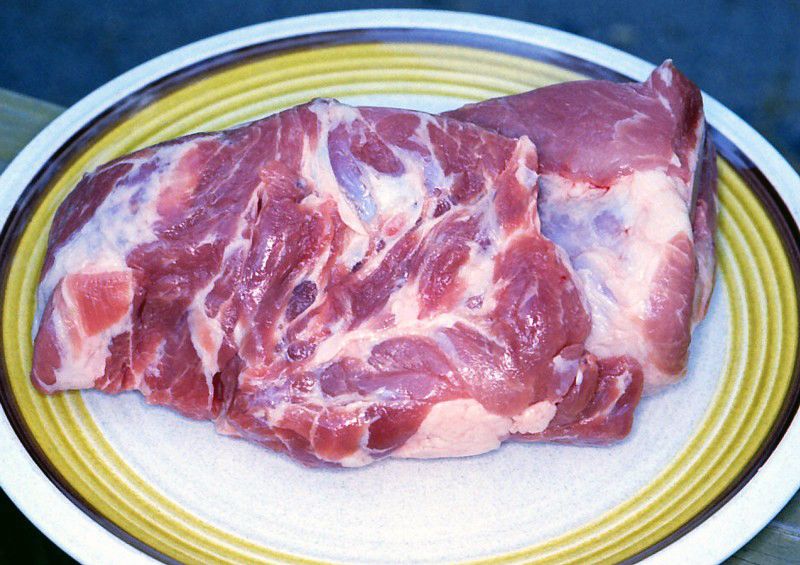 Monday morning I woke up around 3:45 and after thinking about it for a few minutes I decided that I might as well get up and get started. I used a big piece of apple for smoke and had the butt in the WSM by 5:15.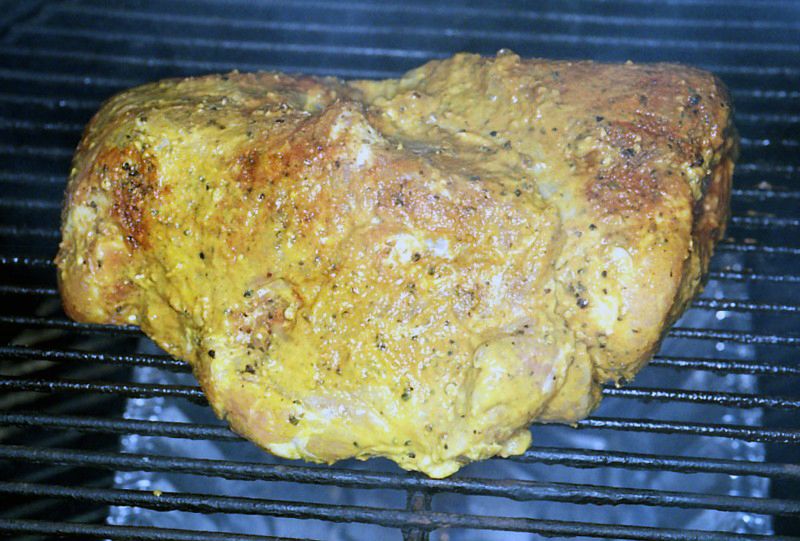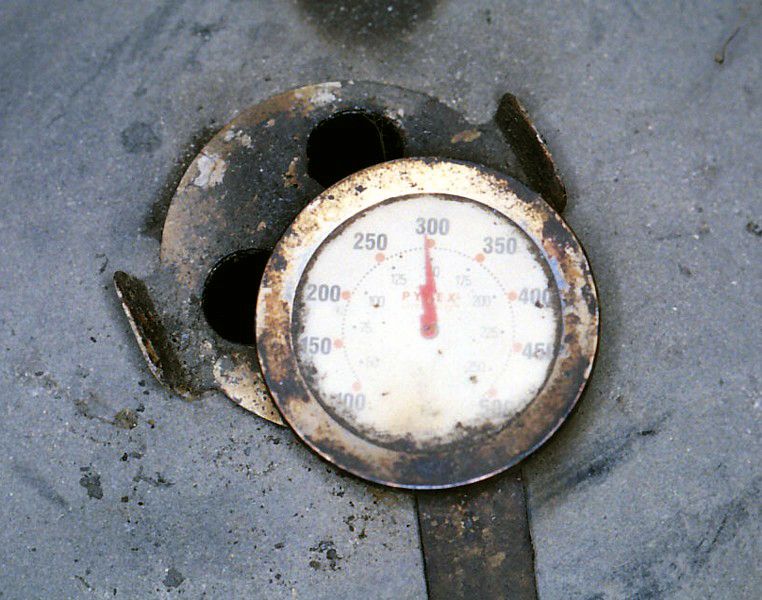 I had some Yukon Gold potatoes laying around so I drizzled them with a little oil and put them in the drip pan about 5-1/2 hours in.
After about 8:20 the pork finally read between 195 and 200 so I removed it from the smoker, but put the potatoes back on to keep warm as the temperature wound down. I had hoped that the pork would give off a lot of fat to flavor the potatoes but that wasn't the case.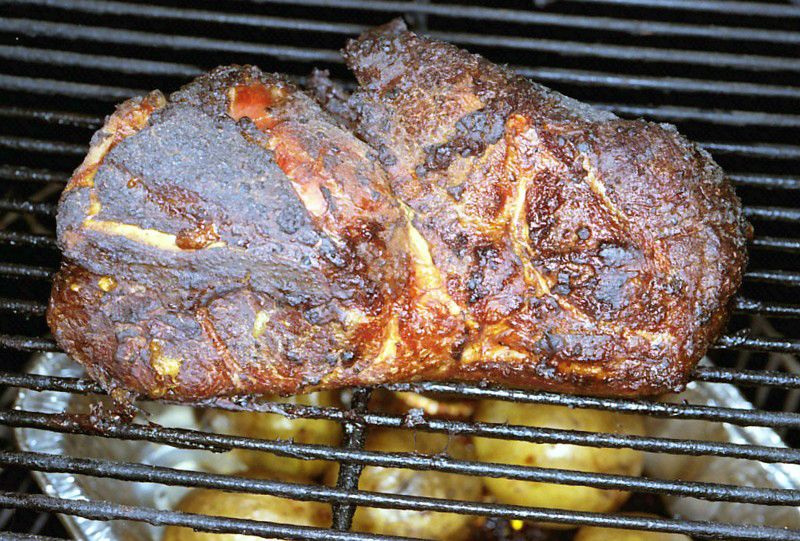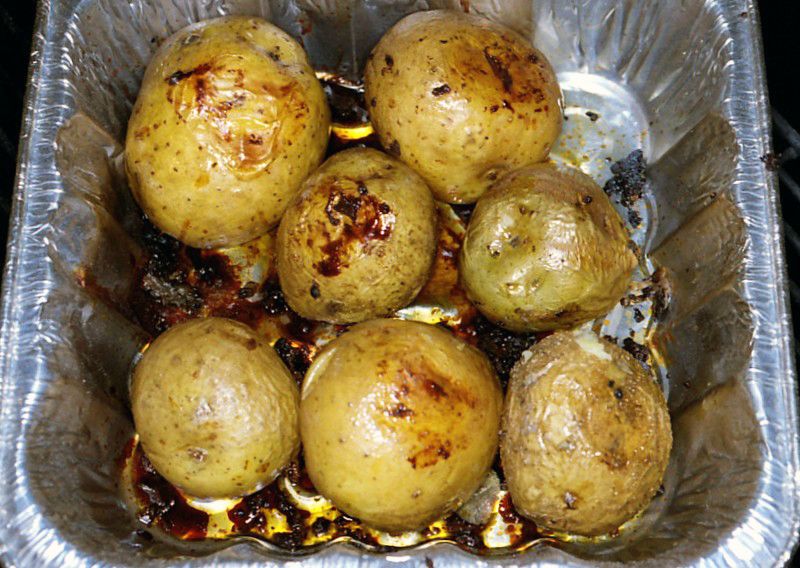 I foiled the butt and let it rest for 2 hours in a cooler before tackling it. It had fallen apart when I first put it in the foil so it was definitely done and it pulled quite easily.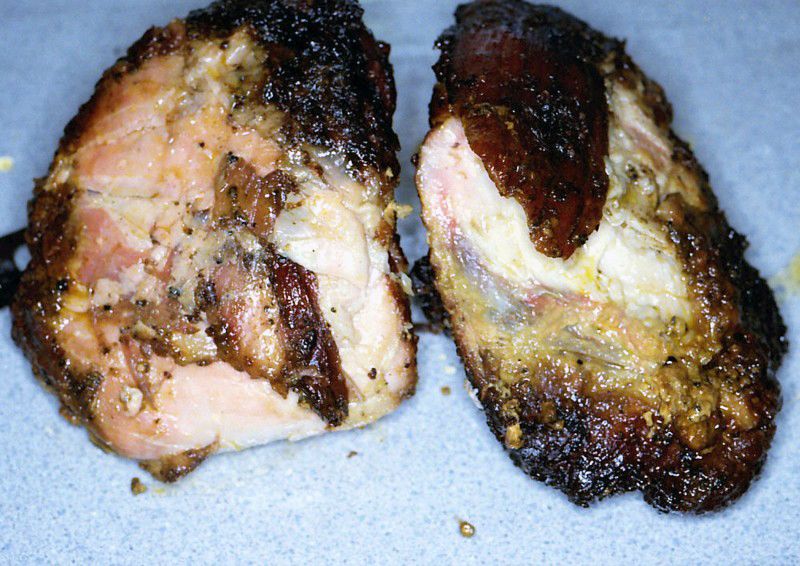 The potatoes were thoroughly cooked and while they didn't pick up any noticeable flavor from the drip pan they still tasted a little smoky and we ate them in slices.
We ate a couple of sandwiches for dinner and have plenty left over for lunches and quick weeknight suppers. I'm envisioning something with tortillas and cheese tomorrow...
Because of the drought a lot of farmers in the Midwest are simply cutting and chopping corn for silage without bothering to try to harvest the ears. I've lived here for 22 years and can't recall my neighbor ever taking down the field this early.