Last week I'd picked up 2 racks of loin back ribs at the store so I fixed them for dinner Wednesday and Thursday. It was sheer coincidence that my wife was working and I had to eat them all myself.
They were decently meaty and had already been peeled.
When I was in Greensburg, Indiana at the end of August
Jhumpert
and I checked out the butcher shop across the street from Pork-N-More, and I bought a jar of rub and a bottle of steak sauce.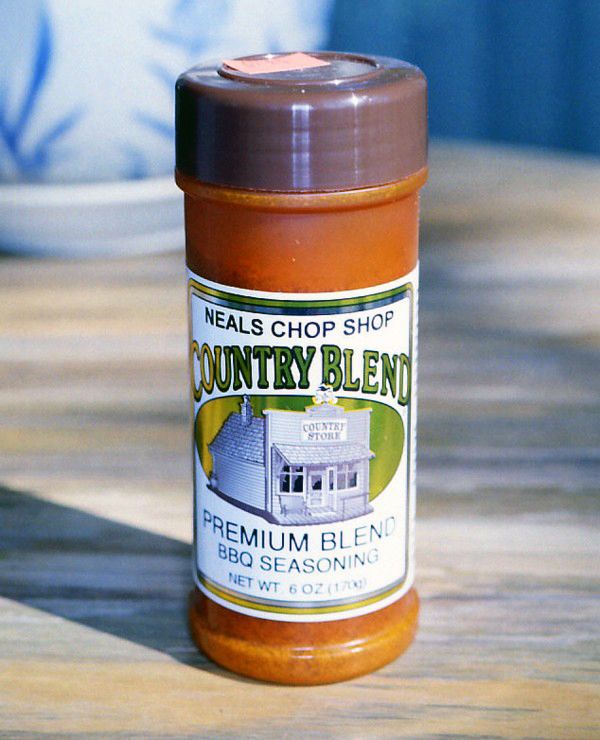 I believe it took about 90 minutes for the ribs to go from raw to done. I used briquettes with a little oak and apple for smoke.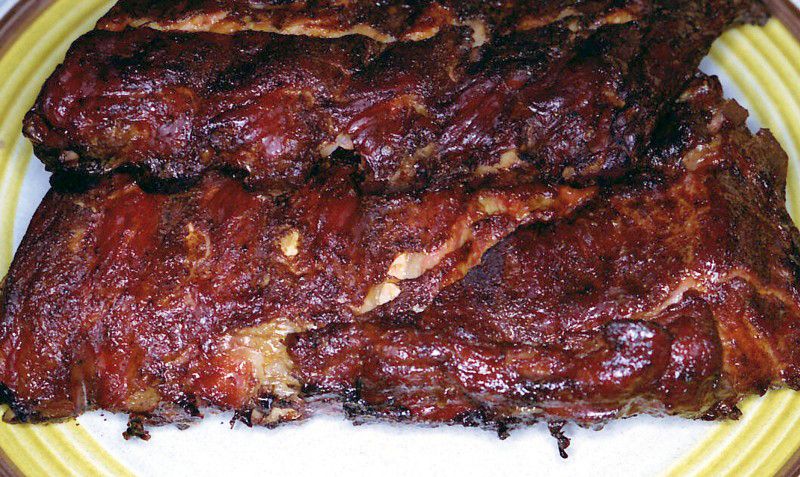 The ribs came out pretty good but I found the rub to be just a little to sweet for my liking, so I gave it to my boss since he coats his ribs in brown sugar.
A not-so-sweet sauce did help, though.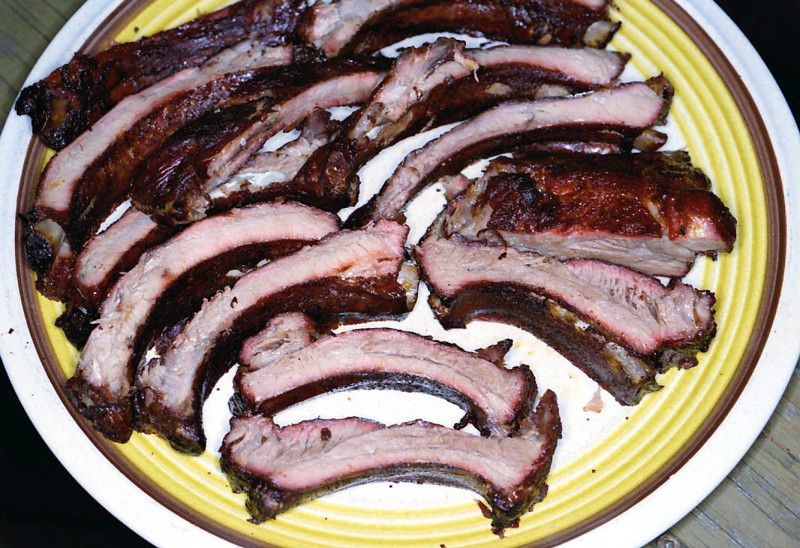 The next night I reached into Steven's rib book for the
Memphis Dry Rub Ribs
recipe. The ribs aren't rubbed or seasoned prior to grilling but are instead occasionally basted with a mop sauce made from the rub.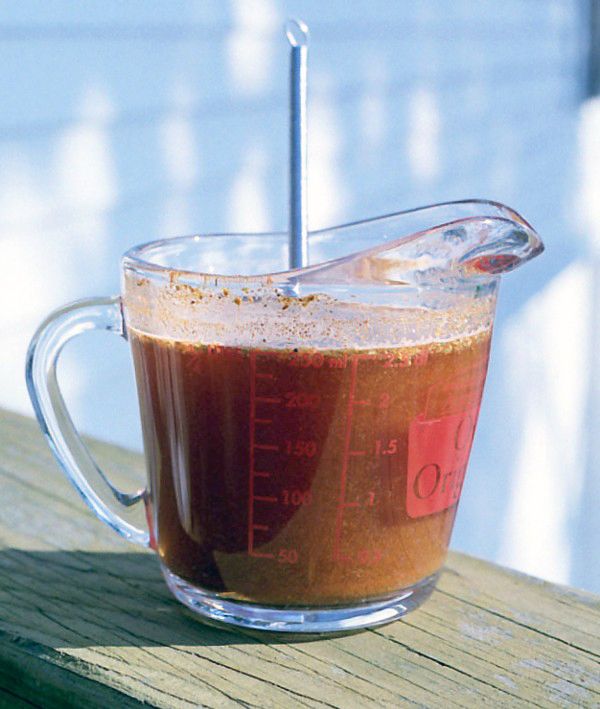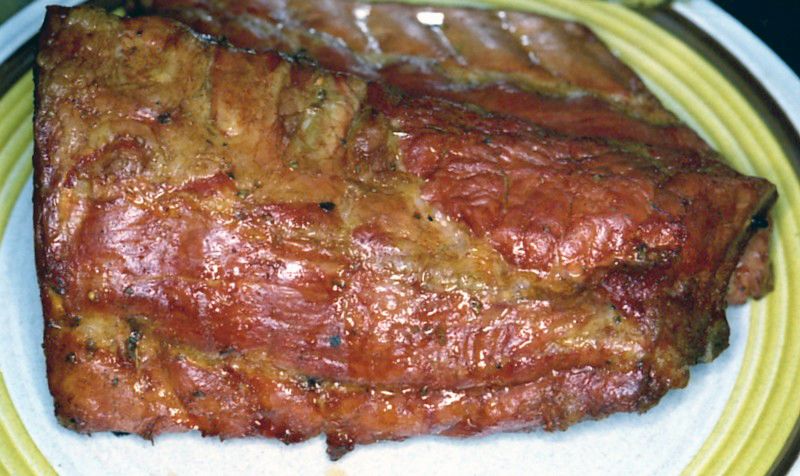 After cutting the individual ribs are given a final splash of mop sauce before being coated with the rub. This was a pretty messy operation and I made sure to clean up the kitchen before my wife got home.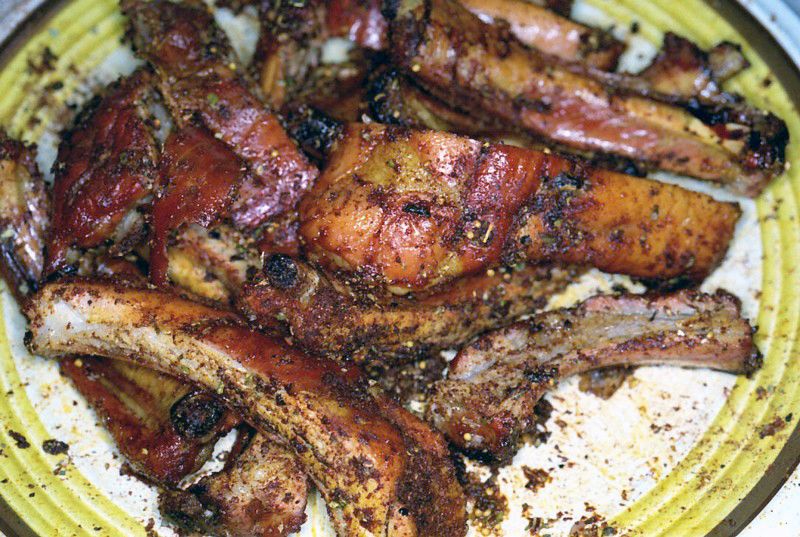 They turned out really good and had a lot of flavor, although when I reheated some for lunch the next day the flavor was muted a little bit because the mop sauce had "gone away". Even though I don't sauce and only occasionally mop my ribs, this approach was a nice change of pace from dry ribs where the rub is applied prior to cooking.
Brad