In our ongoing attempt to try and find healthy recipes that still pack some flavor, last night we grilled some chicken and topped it with a grilled corn salsa and let me tell you....it did pack some flavor and a bit of heat.
Here were the players for the salsa. There are actually more than what went into it, but since I was making this recipe up as I went along, I wasn't sure what I would need and erred on the side of caution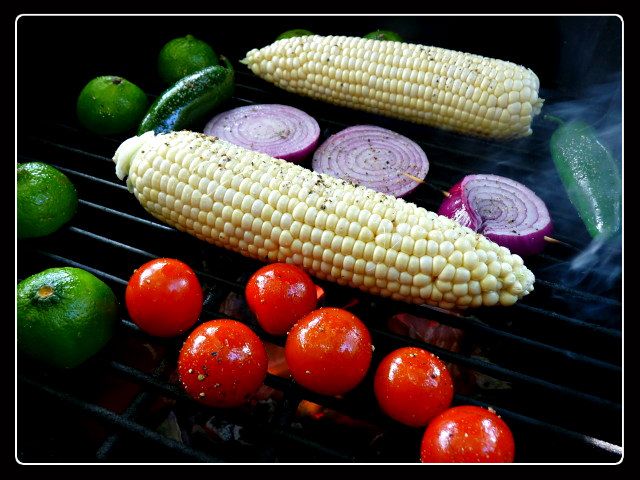 Ready for some chopping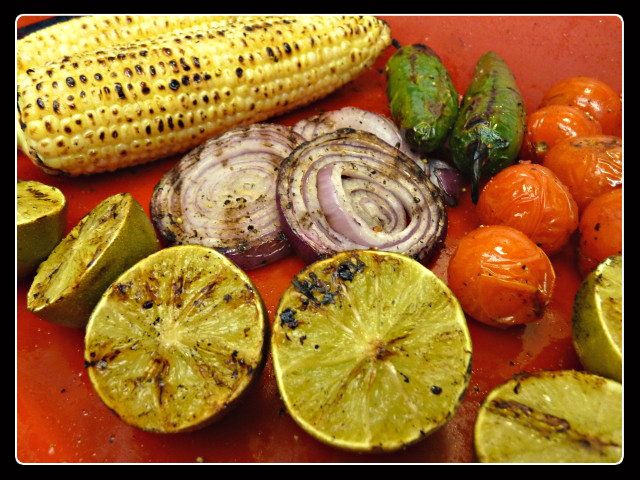 Salsa done and ready to sit in the fridge for an hour or two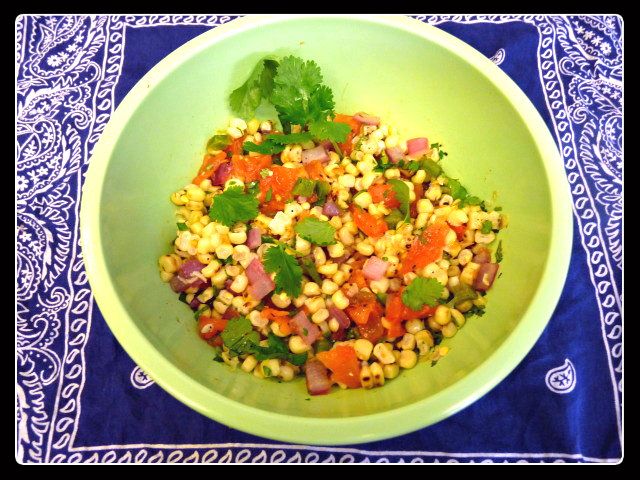 Sprinkled some Dizzy Pig Fajita-ish rub on the chicken and grilled them at 400F for about 8-10 minutes and then topped with the salsa. One thing I would do different next time is not grill the tomatoes. I'm just not a fan of grilled tomatoes. I think they get mushy and the skin came off. I'd rather just dice them and throw them in raw.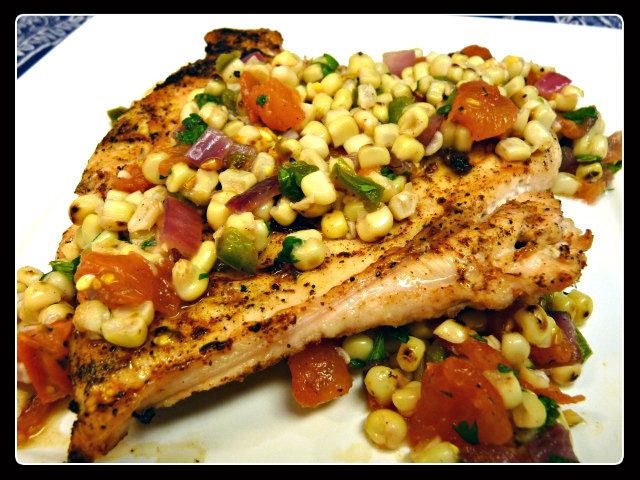 After dinner, sitting on the porch, we spotted a double rainbow
And because it was a special day.....Griffin's Grub's first birthday...we had some cake. Ok, ok....so it was store bought. Mrs. G doesn't really eat cake and I wasn't gonna make a cake and eat it all by myself, I just bought a slice of Lemon Creme Coconut Cake. It was still tasty.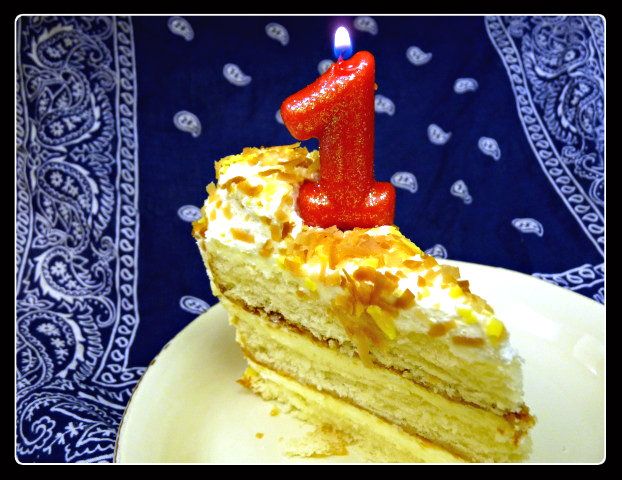 If you are interested in the recipe for the salsa, head over
HERE
and check it out.