About 4 weeks ago I grilled up some ribeyes and pork steaks. The ribeyes were supposed to be for my wife's birthday but life got in the way and we wound up eating them for lunch on the Sunday after.
I didn't buy them special, just took them out of the freezer.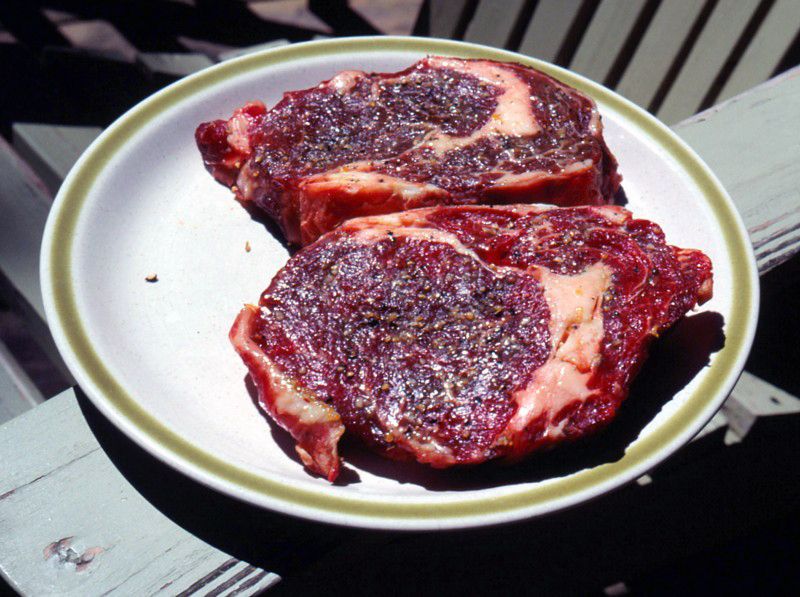 I know I seasoned them with salt and pepper and might've added a little olive oil prior to grilling. I can't be expected to remember things from that far back.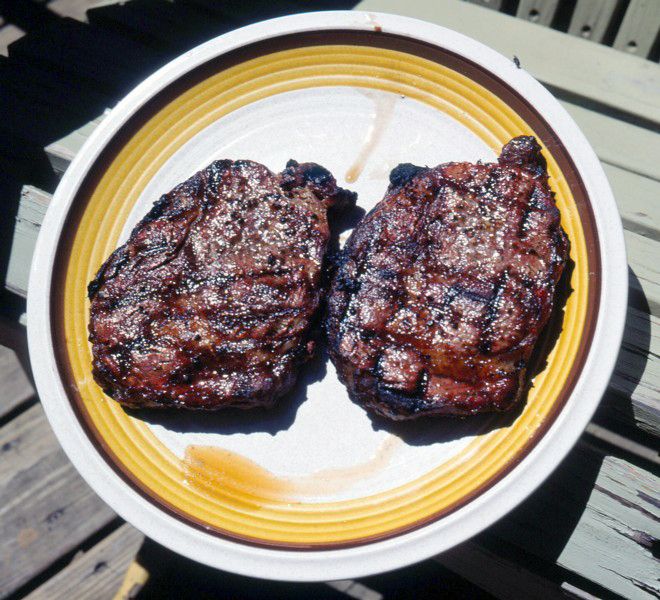 But I do remember that they came out nice and tasty!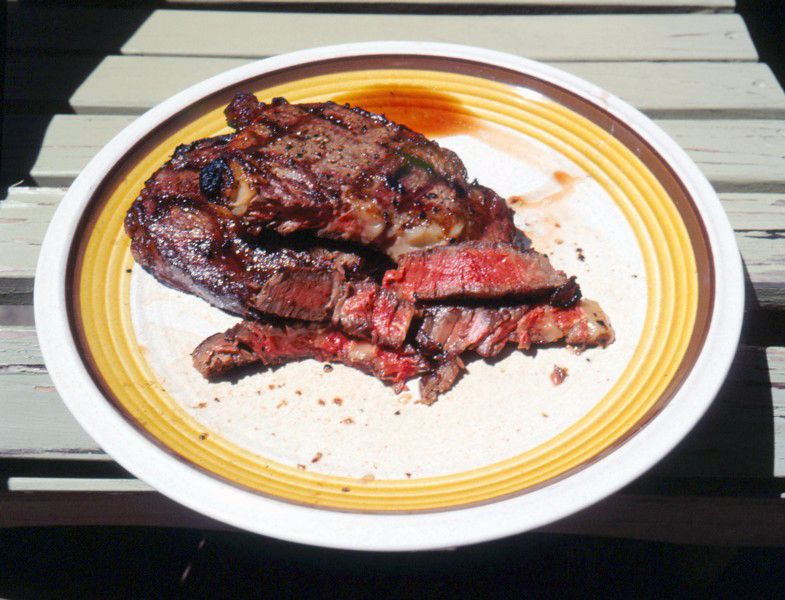 I also grilled one of our favorites: broccoli and mushrooms.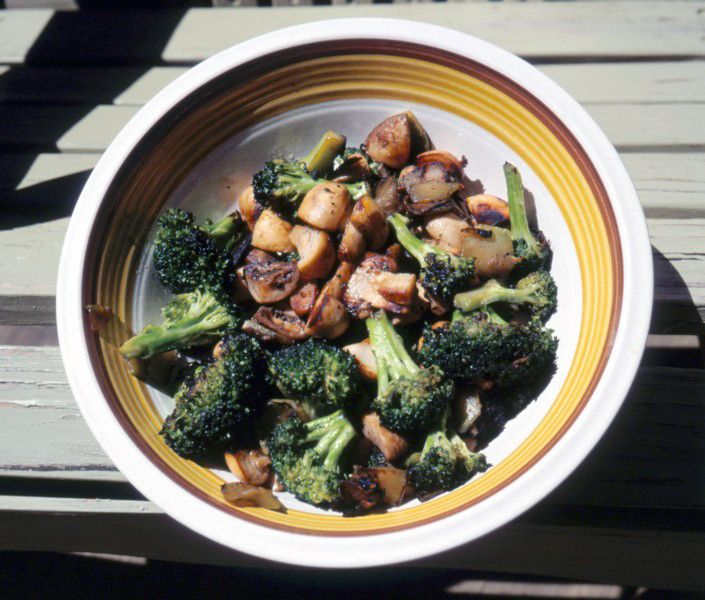 And a little garlic bread as well.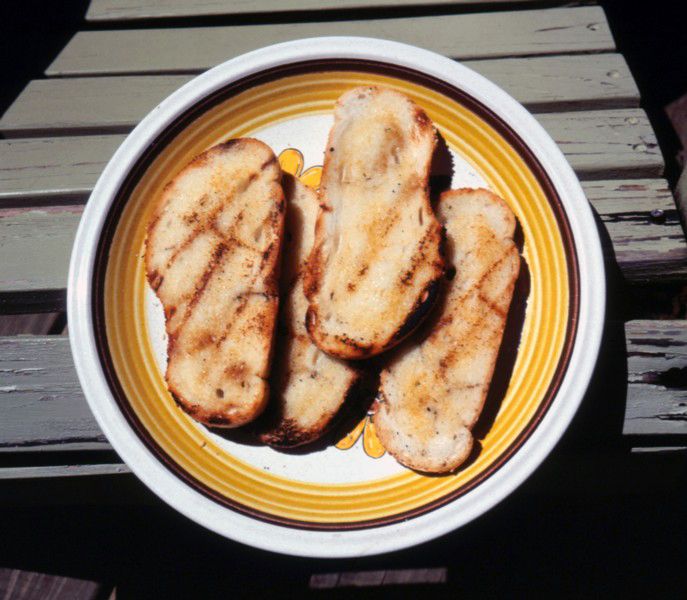 There are 4 pieces of bread but I actually started out with 6. I prepped them ahead of time but when I was ready to cook them I couldn't find the plate. OK, no problem, I must've taken it either out to the garage or down to the basement. Nope, not in either of those places. Ahhhh, I know...the kid must've helped herself to them, since by this time I'd found the plate in the kitchen sink. "Erin! Did you eat the garlic bread?" "What garlic bread?" "The garlic bread that was sitting on the plate on the counter!" "No. But I put the plate in the sink because the dog was licking it." And the light bulb went on...
I hadn't pushed the plate far enough back from the edge of the counter and she decided to help herself to her own lunch, but instead of knocking the plate to the floor she actually managed to take all 6 pieces of bread off of it while it was on the counter. After that she basically spent the rest of the day laying on the floor without moving much. The dog, not my daughter...although she's about that motivated sometimes.
My wife had to work that night so I grilled a couple of pork steaks for myself. The recipe is from my
Good Housekeeping
book and is supposed to be for tenderloin but the ingredients were simple and sounded good, so I exercised a little artistic license. The primary ingredient was fresh oregano.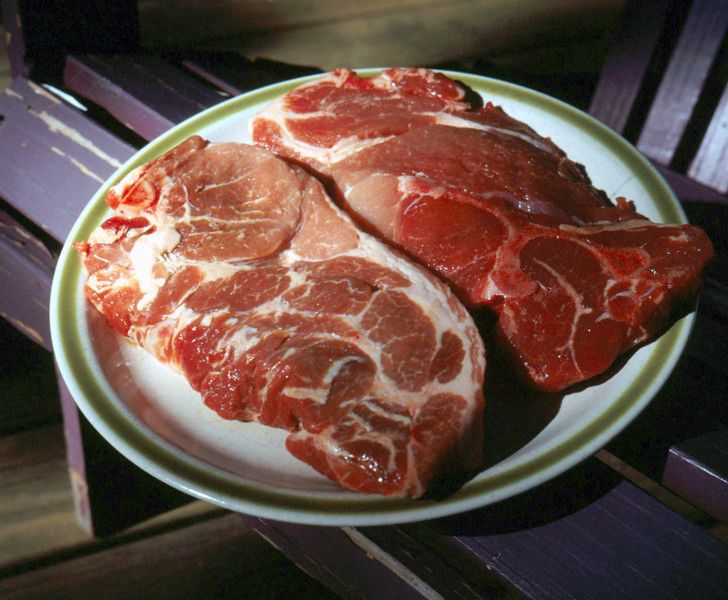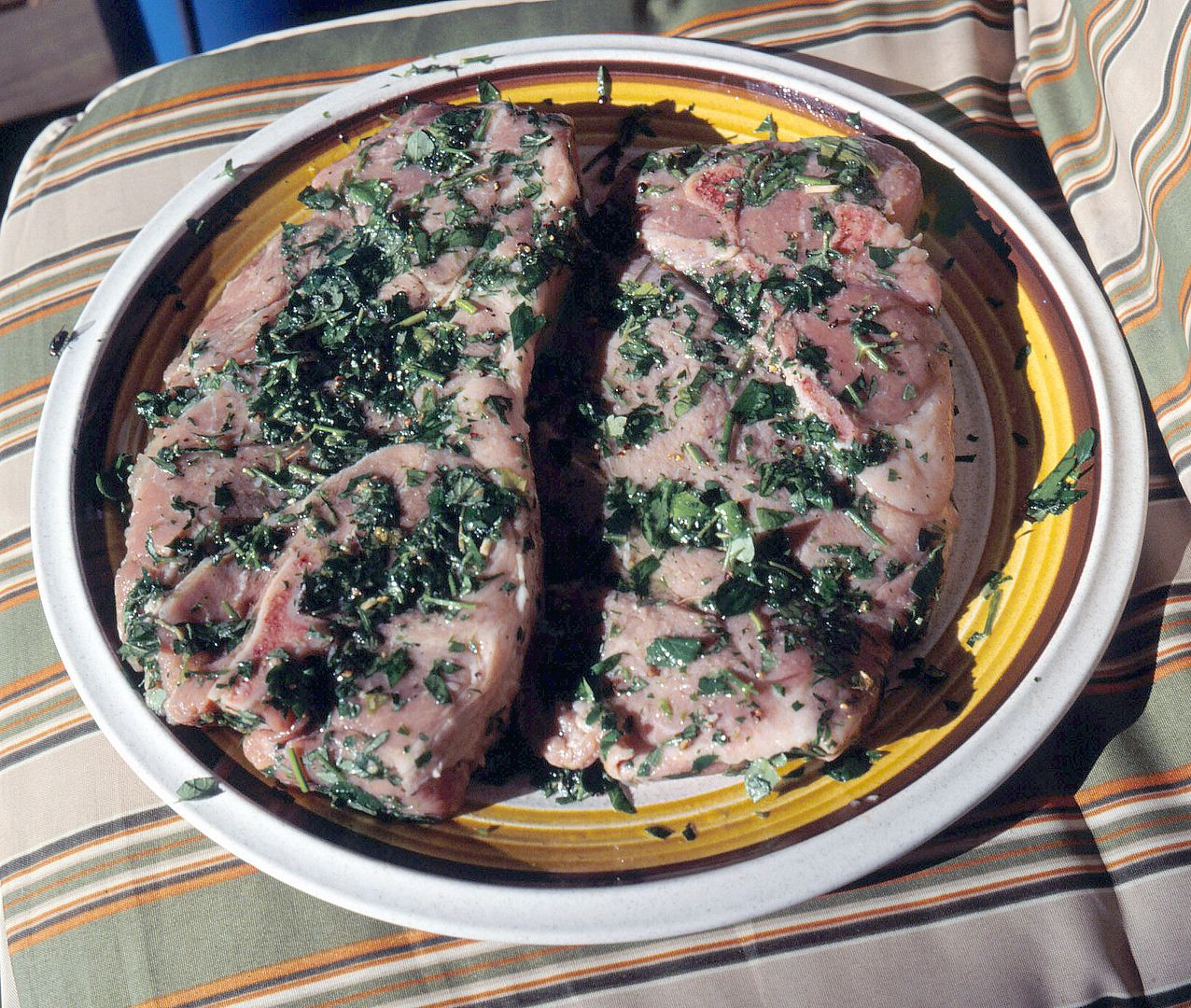 I like leaner cuts of pork to have some pink but pork steaks are usually fatty enough to survive being thoroughly cooked. Ugh...looks like I had some focusing issues or a little camera shake with that last shot!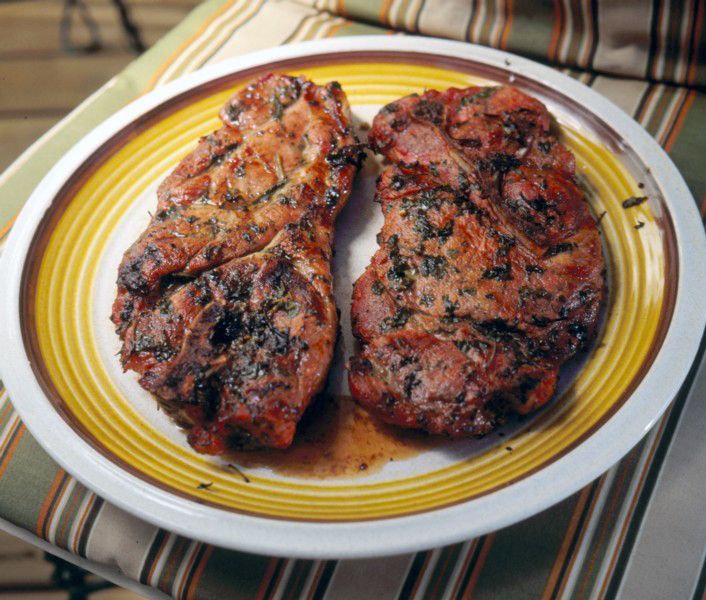 They had some nice flavor and I'm thinking about trying this recipe with an actual pork tenderloin sometime.
Brad