Once again I got a hankerin' for some saucy thighs, so back to basics. There are a zillion ways to enjoy thighs, and they sure are a lot cheaper than wings. Speaking of wings,... well, you'll see.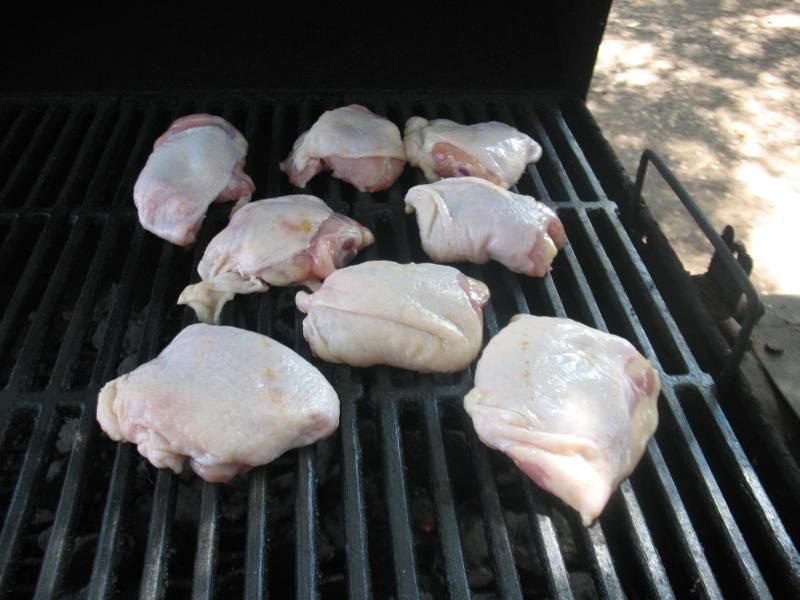 And here they are, bathed in KC Masterpiece "Hot & Spicy" variety cue sauce. Mmmm...mmmm hits the spot.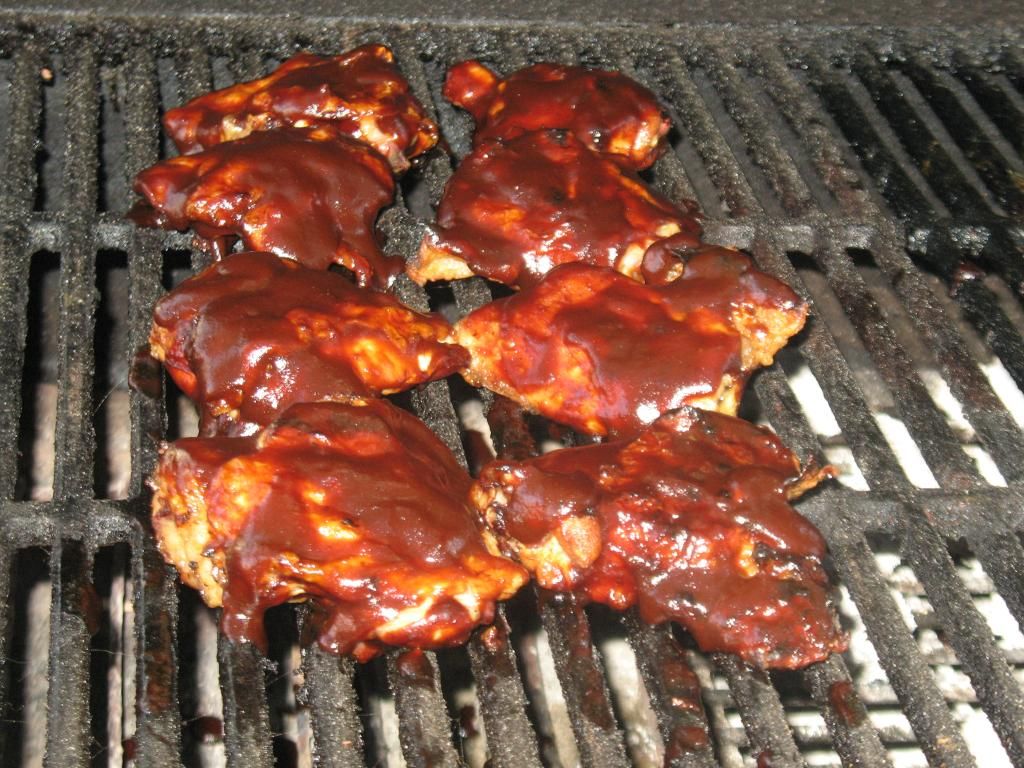 I had to break in my new pit boss, a pied mutation of the normal gray cockatiel. He's a riot, and only two months old. Regrettably, I recently lost my previous pit boss
who got spooked on my brother and she split for the great horizon. See, tiels have no homing instincts.