"Blue, blue, my world is blue," as the song goes for those of us fossils old enough to remember. A blue forum... how about that? Anyway, turkey meatloaf is on the menu tonight. Meatloaf is one of my favorite classic comfort foods. Normally, I do not use a pan because
1) I can.
2) I do not have to hassle with draining a grease soaked loaf.
However, I was recently gifted with a cast iron bread/meatloaf pan. Fortunately, I had some lean ground turkey (93/7 lean) on hand, so not too much grease will saturate the meat. The size of the pan is perfect for a recipe that calls for two pounds of ground meat. Let me show you this pan--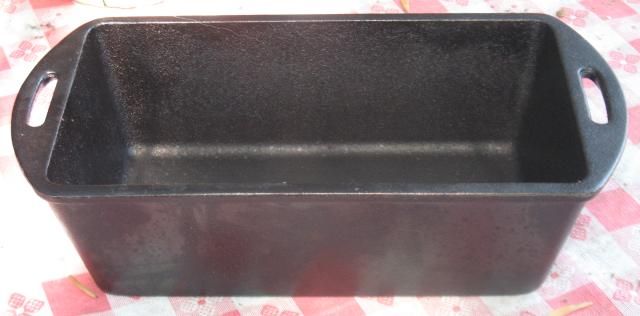 On with the meal. I used your basic meatloaf recipe and added chopped green bell pepper, celery seed, and of course substituted turkey for beef.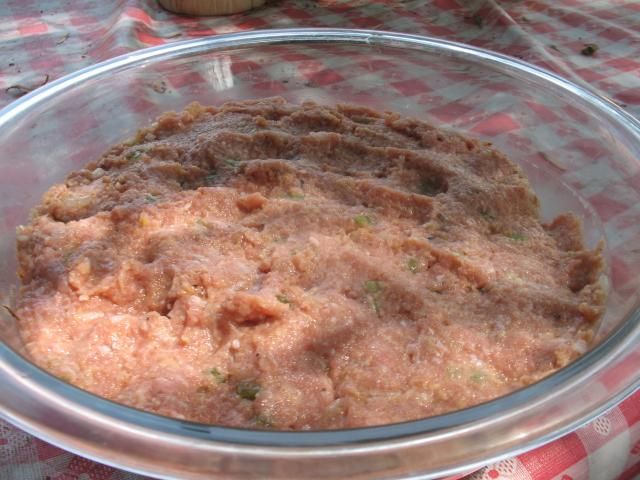 Then, to stuff the pan. See?-- a perfect fit for two pounds of meat.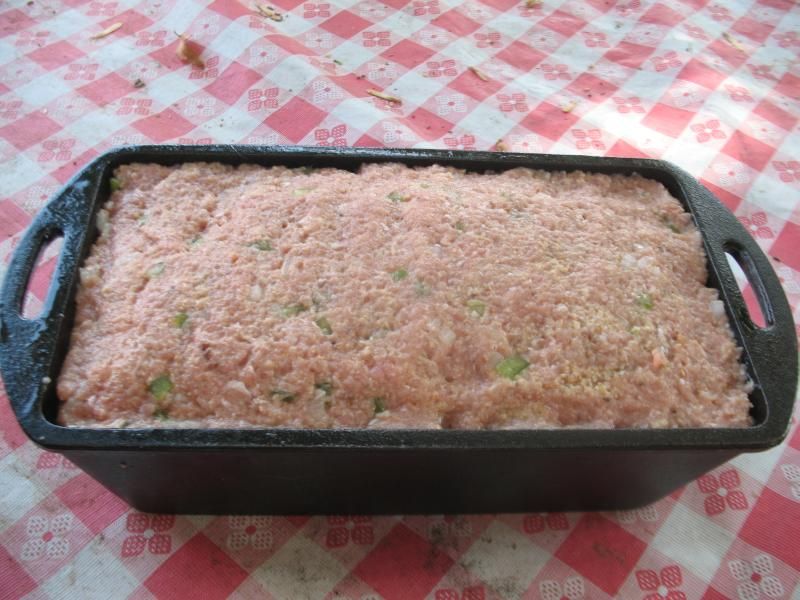 On to the pit. Got my new TJ's charcoal going in split charcoal racks in the main chamber, with a foil pouch of hickory chips to work its magic. Thermometers set and we're off and running
1 hour 15 minutes, it's done. Oh my, that cast iron is hot! You know that meatloaf is going to keep hot for a while, too.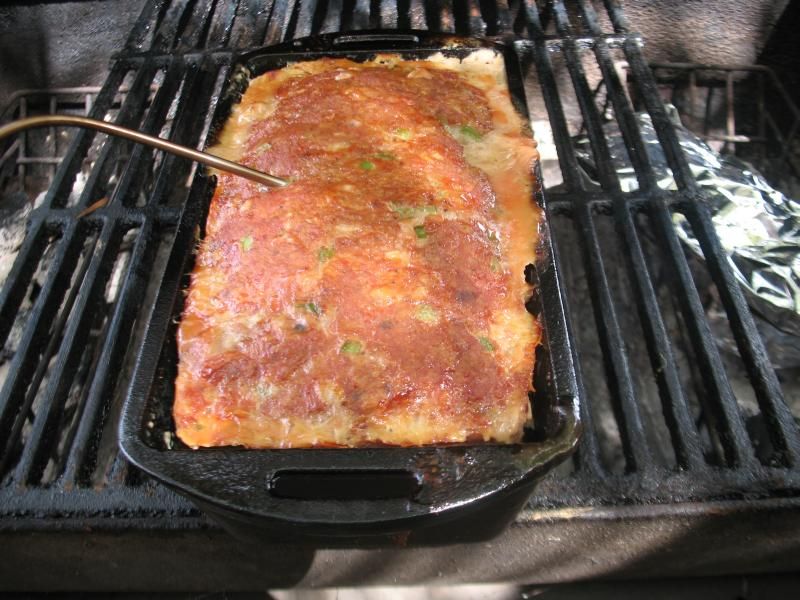 Time to plate. Oh goody! Mmmmm..., comfort food, with mashed taters and beans.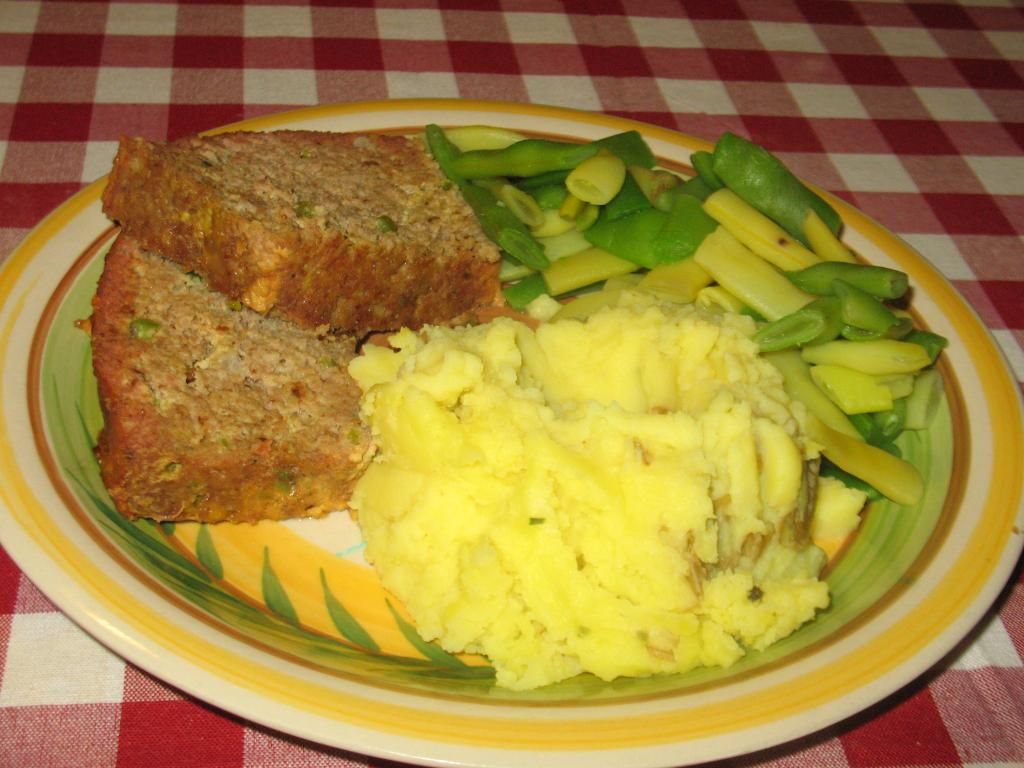 Oh wait!!! One thing remains-- my favorite way to dress a meatloaf, the gravy! Who says food can't be fun? Or this forum still has color issues. Sorry friends, I just could not resist. Please trust me the gravy was delicious.