Mrs G and I have decided to try and eat a few more healthy meals a week and to kick it off we tried the recipe for Grilled Salmon with Smoky Tomato Salsa from Cooking Light. This recipe was clipped way back in Sept 2009 and has been sitting in my to-do binder. Bout time I got to it, huh?
Started out by grilling the vegetables at 400F direct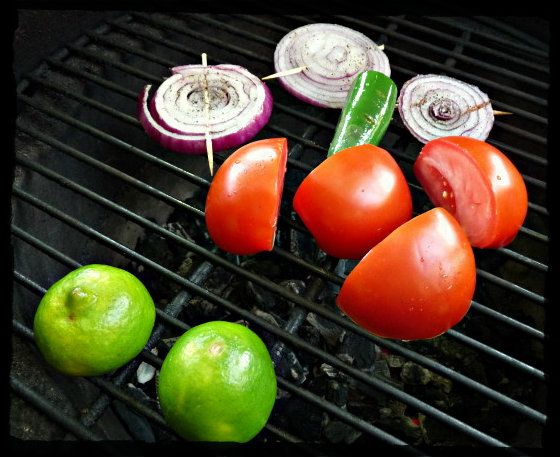 When those were done, the salmon went on for 4 minutes per side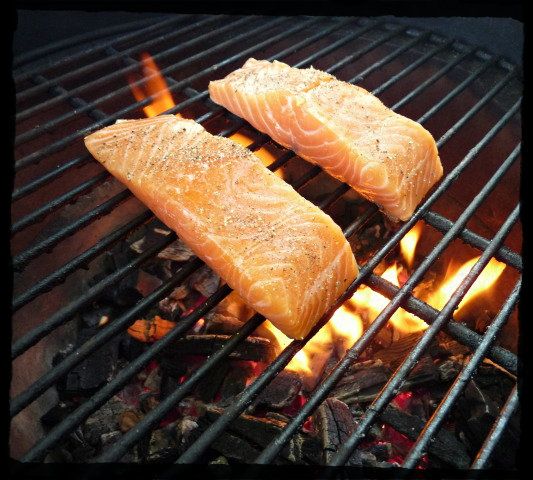 I let the salmon rest and chopped up the veggies for the salsa.
For a recipe that only had 336g cal, 18.6g fat and 34.7g protein, this one packed in a ton of flavor. The sweetness of the grilled red onion, the acidity from the lime and the heat from the jalapenos as well as the apple wood paired really well with the salmon, complimenting it,but not over powering it. Regardless of whether you are looking for lighter meals, this is one recipe I would recommend.
Grilled Salmon with Smoky Tomato Salsa