This is a take on the
Garlic Pepper Rib Roast
recipe on page 168 of
BBQ USA
. I was in the grocery store last Saturday trying to come up with something for Sunday, and this 4-lb sirloin tip roast caught my eye.
The ingredients are simple but pack plenty of flavor.
I made and applied the wet rub Saturday afternoon but didn't actually cook the roast until almost 24 hours later. The appearance changed quite a bit and yes, I left the netting on. And even though I smashed the heck out of the peppercorns I still wound up with quite a few whole ones.
I used the rotisserie and it took about 1:15 at around 375 degrees.
My parents stopped by semi-unexpectedly so we invited them to stay for a sandwich. My dad likes his beef pretty done and fortunately some end pieces were to his liking, but there was also plenty of rare and medium-rare beef for the rest of us.
Pit beef sauce is recommended and it's another flavorful product made with only a few ingredients.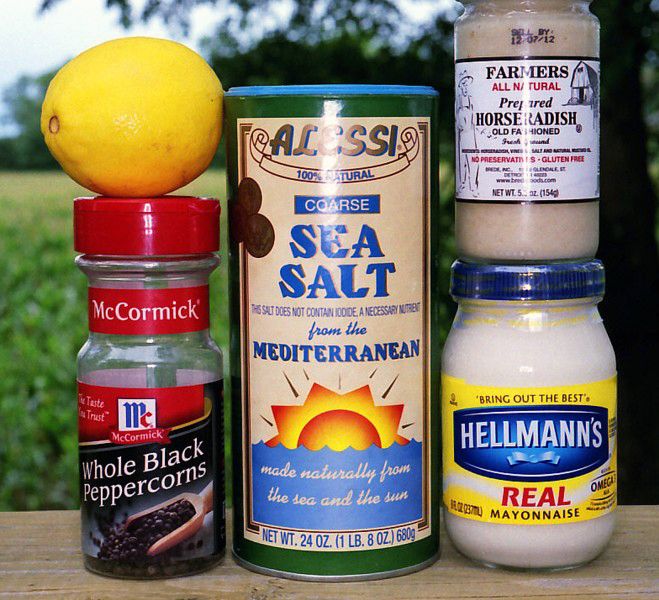 Today's Blue Plate Special, although with the red beef and white sauce I could call it an all-American sandwich, too!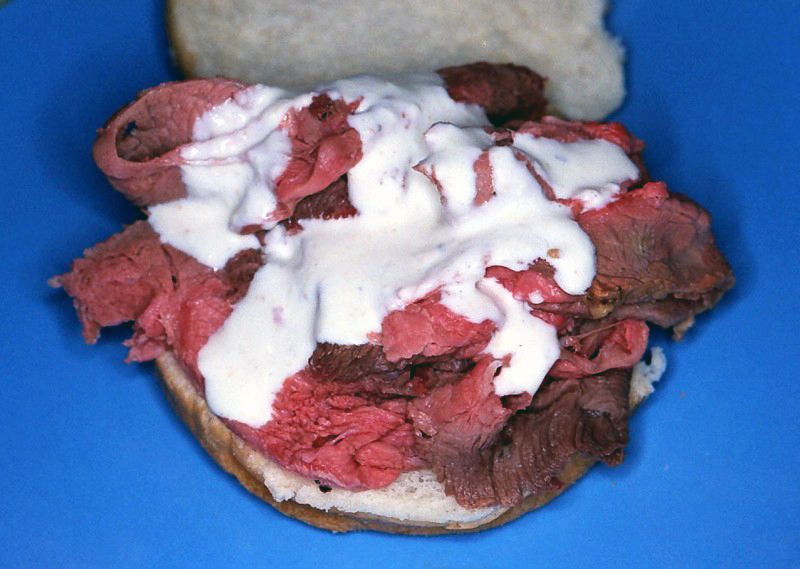 I'm sure I've posted about this recipe before but it really is one of my favorites, whether on the rotisserie or indirect on the grate. It's simple, relatively quick, and very, very good. And it kicks Arby's butt.