How about a 100% whole wheat pizza this time? This time I decided to add a little hickory smoke to my new charcoal. Awesome. Okay, let's prep the GW pan with a light spray of oil and a dusting of cornmeal.
Here is the dough all rolled out and fitted to the pan. Once again, I incorporated a little crushed oregano into the dough.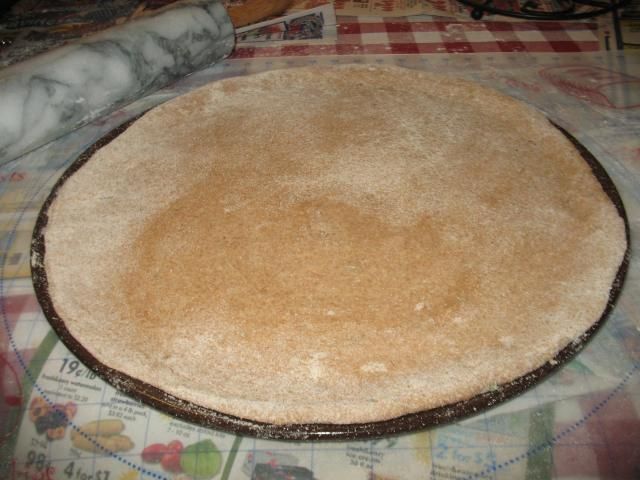 This time, there is no need to partly prebake the dough before I top it. The GW heats up instantly. Here are a couple quick pics of it topped.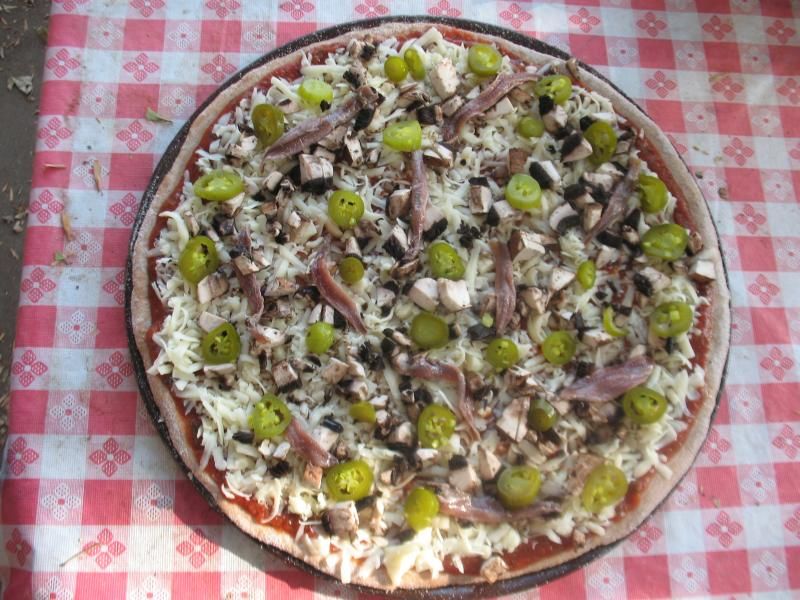 And here it is, dough now all risen on just placed on the grill.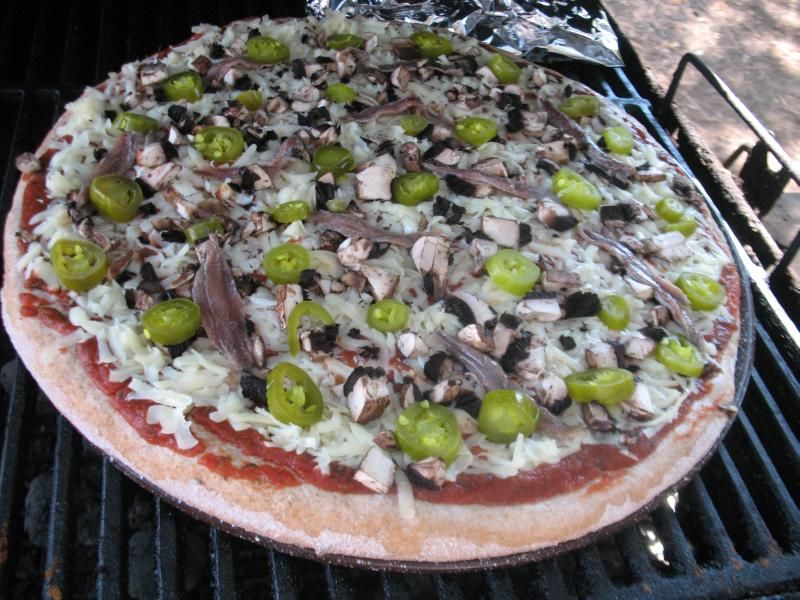 After 10 minutes or so, this pizza is cooked. I waited for the chips started smoking before I put it on.
Of course you want to see the crust. It's unfair in a way, 'cause whole wheat already has a brownish cooked color with which to begin. You can sure tell by the texture however!
Lastly, here is a reresentative slice, complete with the cross sectional view. This pizza got topped with moozarella, portabella mushrooms, ancovies, (What can I say?) and jalapenos. The mushrooms look cut wierd because with a large portabello, I had to chop it some way rather than slice it like the little button mushrooms. This is one of my favorite go to pizzas. Every now and then, I get such a hankering for one that I have to do it.