Was trying to come up with something last night that sounded good to me besides wings, burgers, pizza or dogs. Mrs. G suggested a stuffed chicken breast and from there I took it to Chicken Cordon Bleu.
I butterflied my chicken breast, pounded it to an even thickness, then slathered it with Dijon mustard. Next I added some deli sliced ham and some Baby Swiss.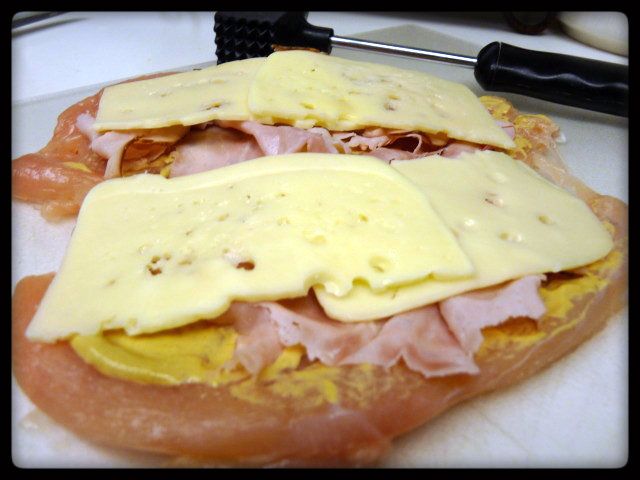 Secured it with toothpicks, rubbed it with Sucklebuster's Hoochie Mamma and then tossed it on to the Egg with a raised grate at 400F with some apple wood chips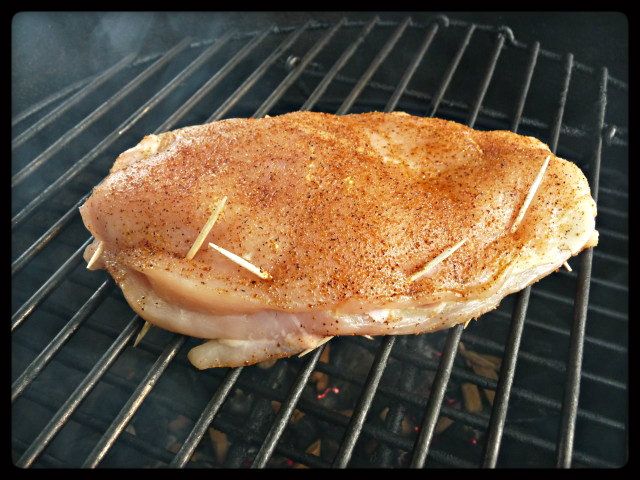 I think it cooked about 15 minutes, I'm not sure, I pulled it when it reached 160 so it would carry over to 165 while I whipped up some egg noodles with a lemon butter sauce with capers and artichokes.
Pretty tasty meal. Ooey, gooey metled cheese, salty ham with a hint of the sharp tang of the Dijon and just a bit of heat from the Hoochi Mama. I think Mrs. G is gonna be disappointed that she was out of town for this meal.
Grilled Chicken Cordon Bleu